Art isn't just about titillating the senses. It can be made functional too so not only do you have beautiful works of art adorning your interior but you can make use of them as well. Modern designers are increasingly looking at functional art as it offers potential customers more value for money. The appeal is further heightened when the art piece is crafted using sustainable materials. Such is the case with Timothy John, a New Zealand-based designer, who creates functional art out of organic felt cloth.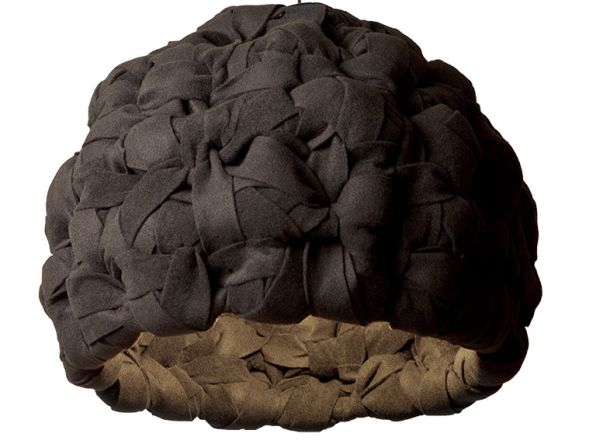 His creative designs consist of lamps, a vase, a stand-up clock and a coffee table. The four pieces are new additions to his Woven Collection. The designs are quite large and would look great in big interiors. What's interesting is that the collection is pretty sturdy unlike many other functional art pieces using cloth as the base. The knotted work adds a dimension to the creations, giving them a solid and sturdy appearance.
The Deviant clock stands as tall as man with a round face and an obelisk-like body. The Traditionalist vase resembles a conventional urn except for the two ornate handles that adorn the sides. The Exhibitionist table, meanwhile, features a simple rectangular design with four metal legs. The most eye-catching has to be the two lamps called the Optimist and the Pessimist. They're very large with one featuring a traditional spherical shape and the other reminiscent of a witch's hat.
John's Woven Series project took off in November of 2010 and was widely covered by international publications. The project was an experiment designed to test the feasibility of weaving and wrapping techniques. In 2011, the Deviant clock was exhibited at Italy's Su Nero Nero exhibition following which the Woven Collection was created. The artist has received much praise for his concepts and designs and will most likely add more to this collection in the days to come.
Via: Contemporist