Green is en vogue, especially in the field of construction and architecture. In fact, many experts are of the opinion that if a building is not sustainable, then it won't stand the test of time. Many nations are also beginning to realize the same. There is no dearth of countries who have set proper norms for building design keeping the environment in mind. For those of you who do not know what actually green construction is, well it is a type of construction that leaves minimum or no harmful impact on the surrounding. One of the forerunners of green architecture is organic architecture. Here are some examples of it:
10 Stunning examples of organic architecture
The natural world has for long influenced many aspects of our existence. Think about the concept cars that run on solar energy or the buildings that encompass many principles that govern our eco system. When it comes to architecture, designers create structures and homes that seek to minimize the impact on the environment while at the same time borrowing styles from life forms.
1. The Nautilus

The Nautilus in Mexico City was designed by architect, Javier Senosiain, taking inspiration from the actual form of a nautilus. Vibrantly colorful, the house has been constructed out of concrete and chicken wire. It is earthquake proof and requires little maintenance. Harmony seems to have been the key objective of the Nautilus with the interior seamlessly flowing into various chambers. An indoor garden lounge houses a patch of vegetation adding more to its natural ambience.
2. Quiksilver Europe office and organic architecture

Quiksilver's European office is located amidst a wonderful green space with the building itself constructed out of wood from sustainably managed forests. The office is actually a combination of five buildings that interconnect via corridors and passageways. Designed by Patrick Arotcharen, the building also makes use of precast materials, which don't require water and energy during assemblage. Large glass windows ensure that air and light enter while solar panels meet the energy requirements of lights outside the building.
3. The Onion House

Enjoy a relaxing getaway at The Onion House, which was hand built by organic architecture proponent, Kendrick Bangs Kellogg. The Hawaiian paradise features plenty of glass, including stained glass, which casts colorful light patterns in the interior while translucent panels on the roof glow at night. The two arched structures are surrounded by serene gardens, fish ponds and pools while the entire establishment rests atop a lava rock terrace that overlooks the Kona Coast.
4. The organic architecture of the Smith Mansion

Self built homes don't always turn out right. but the Smith Mansion constructed by Francis Lee Smith has a class of its own. Love it or hate it, you have to admit that the structure has the ability to fascinate you with its vast use of wood and weird design. Located in Wyoming's Wapiti Valley, the Smith Mansion is currently uninhabited after the architect fell to his death from one of the home's balconies. The mansion is now part of local lore.
5. Fallingwater House

Fallingwater House is one home that truly manages to define organic architecture. Designed by the great Francis Lloyd Wright, the house is situated in Bear Run Nature Reserve atop a 30 foot waterfall. Fallingwater was designed for Edgar Kauffman and his family, who wanted the waterfall to be visible from across their home. Instead, Wright did it in such a way that the house itself rests on the falls.
6. Frank Lloyd Wright's Meeting House in Madison

Francis Lloyd Wright enters our list again for designing the meeting house of the First Unitarian Society in Madison, Wisconsin. However, while the house was designed by Wright, construction work was undertaken by Marshall Erdman, a contractor, who agreed to work for a budget of $75,000.
7. Wilkinson Residence

Robert Harvey Oshatz is the brains behind the Wilkinson Residence, which combines flowing lines to symbolize the flow of music with the natural landscape. Don't expect to see the usual flat ceilings and vertical walls as the Wilkinson Residence is all about blending into the natural environment to give the feeling of living in a tree house. Oshatz accomplished this blending by bringing the main part of the house within a tree canopy.
8. Bavinger House

Bavinger House designed by Bruce Goff is another example of stunning organic architecture. It features a 90 foot long curved spiral wall made of stone, and a 55 foot high mast. The ground floor houses vegetation and pools. What's interesting is the interior of the house, which has no walls. Instead, platforms of varying heights have been constructed, some with curtains for privacy.
9. Sheats Goldstein Residence

The Sheats Goldstein Residence needs no introduction. Featured in films and magazines, it has been built from inside out like many other examples of organic architecture. Designed by John Lautner, it is now owned by James Goldstein. The house is said to be a continuing project with Goldstein adding more to the structure to suit his taste and style.
10. Organic architecture Kitchel House by BOORA Architects Oregon

The BOORA Architects designed Kitchel House is an open concept home with a large 825 sq ft. main living area. Situated on hills and surrounded by forests, it features a massive 38 ft. long bookshelf that extends into three rooms. Large windows provide light and air while the surrounding trees provide privacy.
10 Affordable green building strategies
Various strategies and technologies are available today to make homes greener. Some of them are expensive and lot of them require no cost or very low cost. Basic guideline of any green building rests on following features, optimum land use, energy efficiency, minimal or no use of pollutants, maximum use of environment-friendly materials and water preservation.
On the basis of these features, globally, building designers have come up with various solutions. Here we will discuss 10 such strategies which you could use easily in your house to make it more inhabitable, greener and list your name as an Earth Crusader.
1. Design Building to Gain Maximum Daylight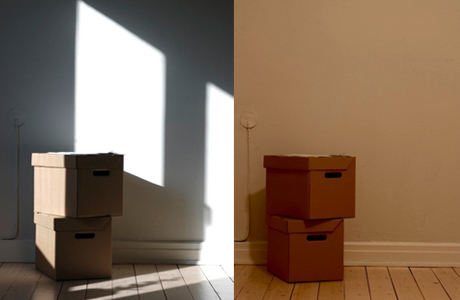 Availability of daylight cuts down need of artificial lighting during the day time. Besides that, ample day light is beneficial for residents' health too. Design building with open east, south and west sides for maximum utilization of daylight. Considering the rising energy cost, less reliance on artificial lighting would also lower your electricity bill.
2. Utilization of Windows for Natural Ventilation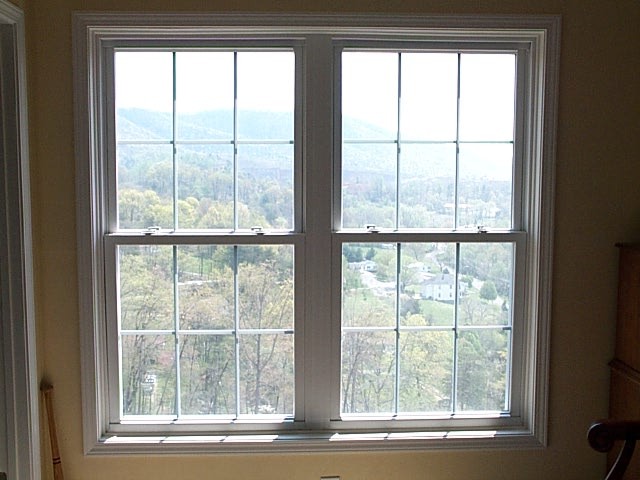 Ventilation system is a crucial component of any building. Efficiency of the system decides inhabitability of any building. We could replace artificial ventilation with windows to utilize natural ventilation process. This could be made more effective with proper placing of windows. Natural ventilation would also save your energy cost.
3. Stop Using Air-conditioners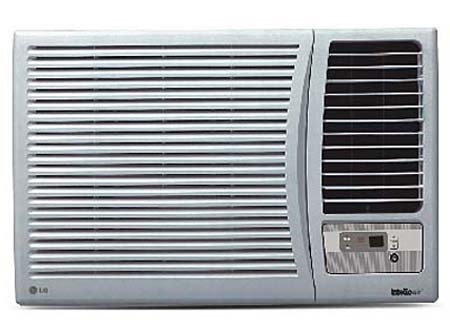 This would a major environment-friendly step to make your home greener. Air-conditioners are one of those few household appliances that guzzles energy.
4. Use Ceiling Fans or Whole House Fans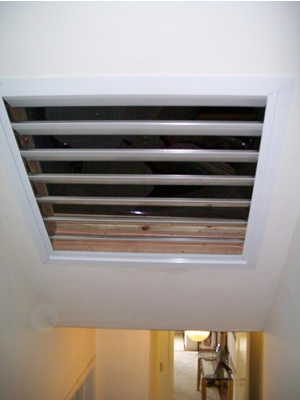 This is a very effective strategy. Ceiling fans and whole house fans consume minimal energy compared to air conditioners and maintain regular air circulation in the house. Proper air circulation is good for residents and lower energy consumption results in more affordable utility bills. Proper placing of fan also sucks up warm air during summer and pushes it down during winter.
5. Color Roofs in Lighter Shades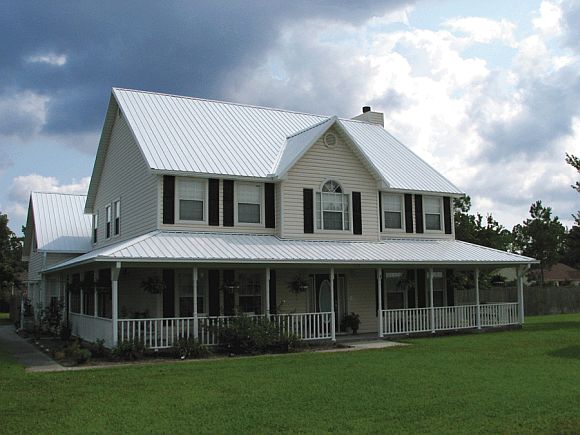 Dark colored roofs absorb more heat and buildings become warmer during summer time. This requires more energy to cool the building off. We can avoid this if we use light colored roofing materials. Such roofs not only absorb less heat but also emit heat easily. The result is cooler and energy efficient building.
6. Use Screens on South Facing Windows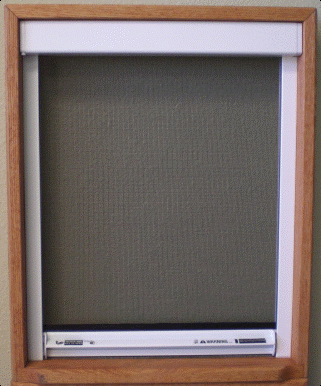 South facade of any building receives maximum sunlight on a summer day. Screens on south-side windows lower heat gain from sun light. This strategy cools building during pick summer days naturally. You can use overhangs also for the same purpose.
7. Use Only Energy Star Appliances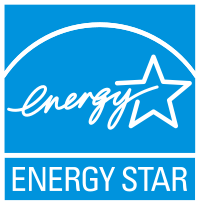 Energy Star is a rating standard, introduced by U.S. Environmental Protection Agency along with U.S. Department of Energy, to help consumers in choosing energy efficient appliances. Appliances with Energy Star consume less energy and water and save utility cost.
8. Use Fly Ash in Concrete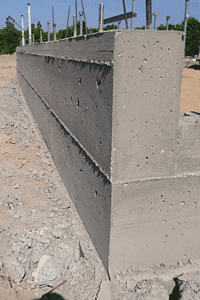 Inexpensive fly ash is produced in the coal-based thermal power units as a by-product. It is a substitute to Portland quality cement. Using fly ash not only lowers the construction cost but also saves environment from perils related to cement production.
9. Apply Only VOC Free or Low VOC Paints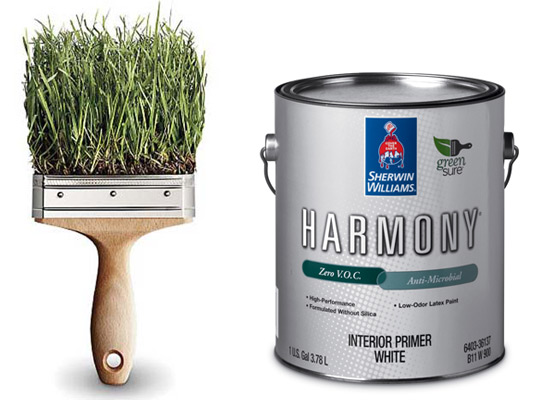 Volatile Organic Compounds, better known as VOC, are harmful chemicals used in paints. VOC is hazardous to human health. VOC, in presence of sunlight, chemically reacts with oxides of nitrogen, present in the air, and forms ground-level ozone. Such ozone is again harm to human health. So, prefer using paints containing no-VOC or minimal VOC for residents' safety.
10. Utilize Permeable Material for Paving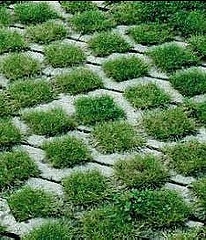 Permeable paving material allows rain water to pass through into the ground. This helps in maintaining ground water level and eliminates wastage of water. Proper water management helps preserving and maintaining better human life on earth.