Soon going into production, the Delorean electric car made a surprise entry at the New York Auto Show this year. A lot has to be done within a period of one year, before it is ready for the market. The only technology the company can boast off currently is the converted DMC-12. For the version displayed at the show, 200 pounds of stuff was added for better performance and also better range. Read after the break to find out what improvements will be incorporated in the upgraded sequel.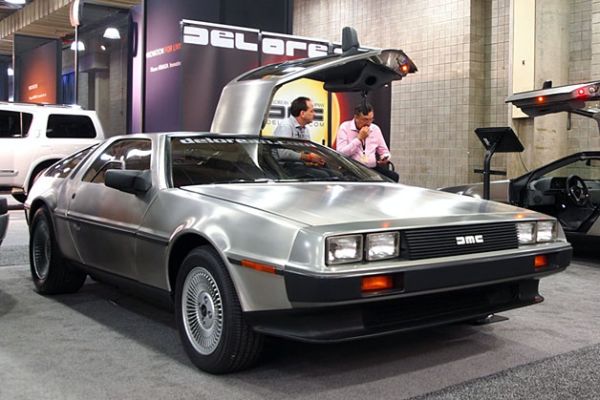 Firstly, there is no surety about the change in the additional weight, it could be a few pounds more or a few pounds lesser. A 32kWh lithium ion phosphate battery will power the car. The top speed will stand around 125 miles per hour, with a range of 100 miles. It is expected to take 4.9 seconds to reach from zero to 60 and no matter what; the target has to be below six.
DMC in tandem with Louisiana's Epic EV will test different motor combinations for Delorean EV. The present prototype of the car features a DC motor, but the one being worked upon will an AC motor for improved performance, range and regenerative breaking ability. The final expected amount of money you will have to shell for this EV will be around $95,000 and it sure is worthy of that price.
Via: Autoblog