The Go Green movement has touched automotive companies as well with a lot of companies now manufacturing electric vehicles. It is interesting to note that though electric vehicles are getting popular, they are yet to find a foothold on the market. Most of the electric cars unveiled so far are concept versions. Here is a list of 10 best concept electric cars of 2011.
1. Mercedes-Benz Aria Concept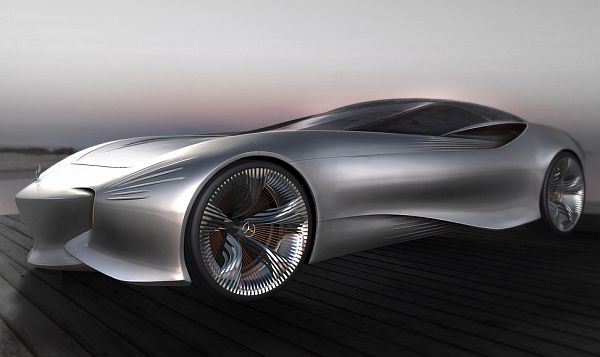 The eco friendly Mercedes-Benz Aria Concept is the brainchild of automotive designer Slavche Tanevski. This coupe has got a sleek and stylish look, with a highly attractive facade and luxurious interior. Aria's silhouette has been stimulated by flying hair. The design of this concept vehicle has been inspired from a Coke bottle and the 'hourglass' figure of female. Its long doors open upwards. This green vehicle will be powered by electric engines fitted in the hub of wheels.
2. Avions Amélie A25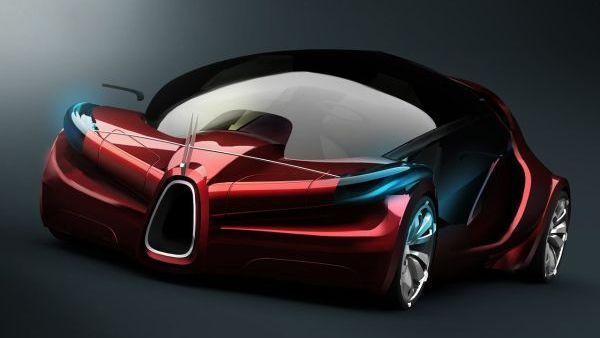 The Avions Amélie A25 is conceived by Liviu Tudoran, as student at Istituto Europeo di Design (IED). Powered by electric motors fitted in the wheels, the battery pack is fitted in the base of this eco friendly car. This car has got a stylish exterior and a spacious interior. Elastic polymer is used to make the frame of this car, which allows the user to change is shape as and when required.
3. Mercedes-Benz LeMans electric race car concept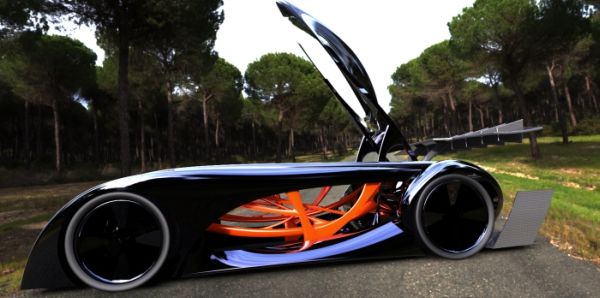 Italy-based Turkish designer Ozgun Culam deserves credit for designing Mercedes-Benz LeMans electric car concept, which is a racing vehicle. This lightweight vehicle can touch a very good speed. Powered by four electric engines, the chassis of this car is made up of carbon fiber. The sides of the car features wide skirting, which increases its aerodynamic impact.
4. Honda Native concept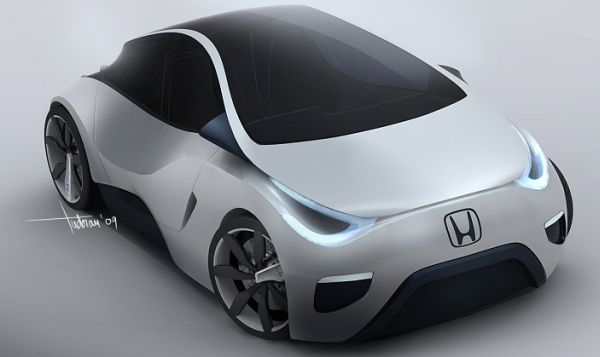 Designed by Liviu Tudoran, Honda Native concept is a futuristic electric concept vehicle made using light material. This car changes its color because it features photo chromic material. An electric engine powers this sleek and stylish car. High voltage lithium ion batteries provide energy to the electric engine. Aluminum is used to make the interior of this sleek and elegant vehicle. Speedometer uses OLED display, which is also used in touch screen controls.
5. Light in Motion Concept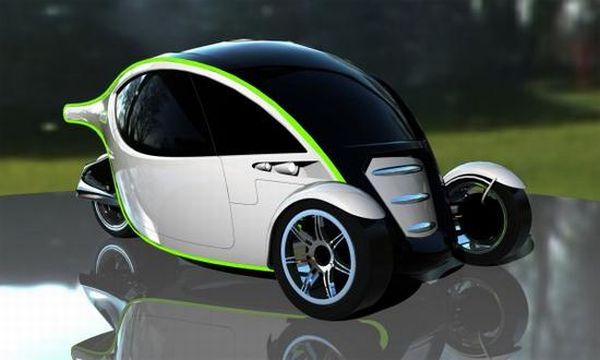 The idea of Light in Motion concept is conceived by Marcel Zuziak. This car featuring a three-wheel drive is 3215mm long and 1790mm wide. This two-seater all-electric car is powered by a 150kW motor fitted in the rear wheel. This car can accelerate from 0 to 100kmh in 3.6 seconds. The glossy facade of this car has clean cuts and its minimalistic designing is highly attractive.
6. Mercedes-Benz SF1 concept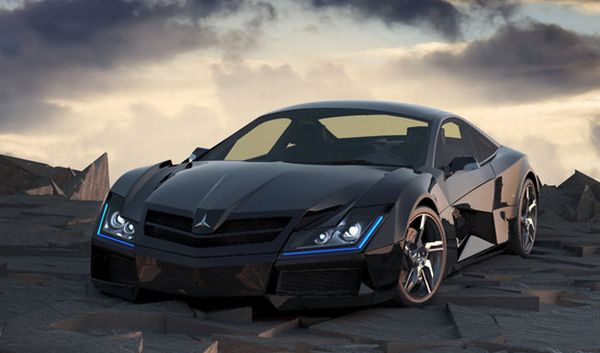 The Mercedes-Benz SF1 concept is designed and created by 24-year-old designer Oleg Ermakov, who is an amateur designer and possess no formal degrees in automotive design. This concept vehicle has got the look of sports car because it features edgy carbon fiber trimmings. The length of this concept is 4557 mm and it is 1908 mm wide. This car has got a stylish exterior and a comfortable interior.
7. Fisker Surf concept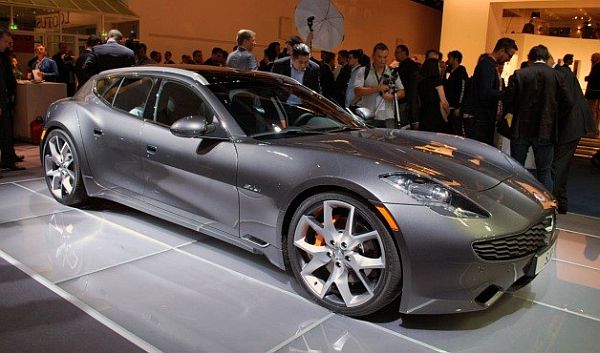 It is world's first electric sports car with shooting-brake. This car has a got a sleek and stylish look and is high performing. This car can go from zero to 60mph in 5.9 seconds. This four-seater car stores the battery in its middle portion. The turbocharged engine of this car delivers 260 hp, while the output of the electric motor is 234hp. The 20 kWh battery pack powers this engine.
8. One Euro Car concept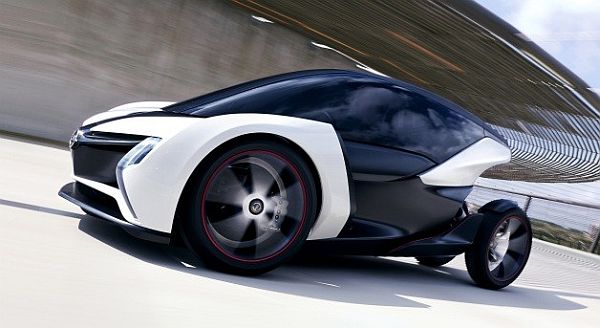 Manufactured by General Motors' European arm, Opel, this two-seater was unveiled at the Frankfurt Motor Show in 2011. This electric car is highly fuel efficient with a range of 60 miles. This lightweight vehicle can touch a high speed of 75mph. This vehicle is completely eco friendly because it does not emit harmful gases at all.
9. Chevrolet Mi-Ray Concept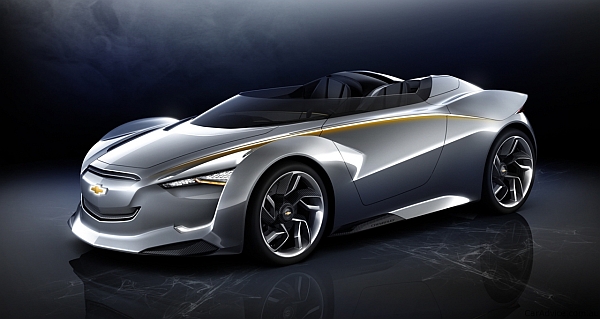 General Motors' Chevrolet Mi-ray concept is a completely eco friendly vehicle because it is totally emission free. A new hybrid propulsion system designed by Chevrolet powers this vehicle, which also features 1.5-litre turbocharged four-cylinder engine. Two 15Kw electric motors are mounted in the front to increase the acceleration of this car. The composite body of Mi-ray is made up of Carbon fiber & carbon fibrreinforced plastic.
10. EALO concept electric car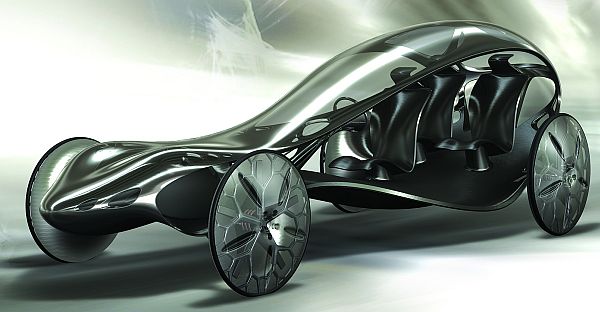 The EALO is a unique concept electric car designed Sang Jun Lee, Seong Been Lim and Kyung kuk Kim, students of Kookmin University's Industrial Design Department. This car features a futuristic body with numerous small holes in the framework to decrease the overall weight of the vehicle. This vehicle has got an innovative look, which is attractive.