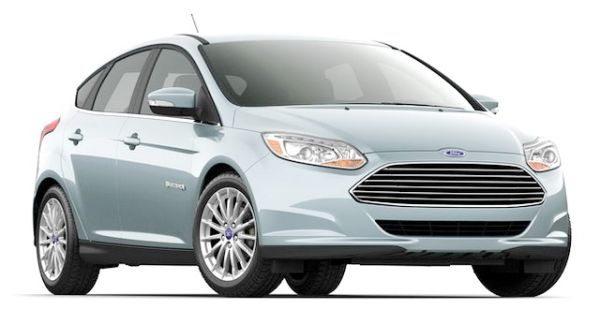 Beyond the capacity of Euro 5 regulations concerning internal combustion engines, and even bettering the criteria posed by hybrid cars – there is a fundamentally green force in our automotive sector that holds the sustainable key to the future. We are talking about the cars endowed with zero tail pipe emissions; our very own electric vehicles. They have the potentiality to transform not only the inner working strategies of the automotive industry, but also to reach out to a wider customer base. Here is a list of ten such eco friendly rides that have been designed to tickle the senses of all eco nerds.
1. Cadillac ELR – New GM Electric Car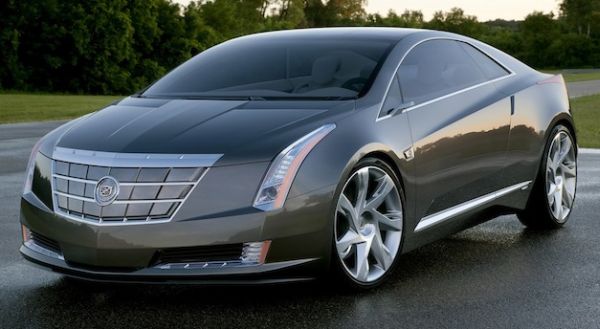 Following in the footstep of its bantam cousin Chevrolet Volt, General Motors have now unveiled the Cadillac ELR. It will adopt the similar electrical setup of Volt, albeit with a more powerful engine to complement the power driving. The electric drive-train can extend the range of the car to around 40 miles (64 km). Moreover, the in-built petrol engine mechanism will dually act as an electric generator.
2. Ford Focus Electric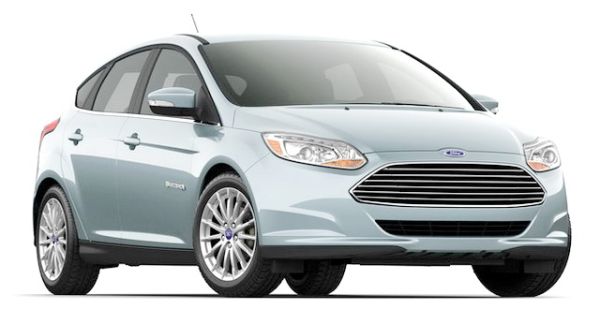 Making its presence felt at the 2009 Frankfurt Motor Show, this five door hatchback will be powered by a 100 kW electric motor connected to a 23kWh lithium-ion battery pack. The setup is touted to produce 130-hp and 181 lb-ft of torque. Being Ford's very first all-electric vehicle, the performance specs have surely not been sacrificed in favor of the curvaceous look. It has a substantial range of around 100 miles (160 km) on a single charge, with a top speed of 84 mph (135 km/h).
3. Mercedes-Benz Smart Fortwo ED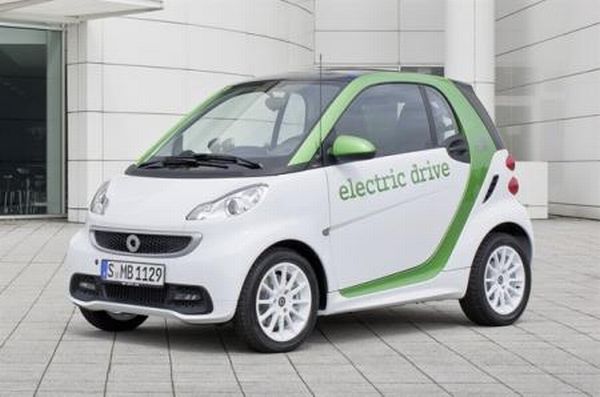 Of course, we always associate the Mercedes with their classy yet sturdy drives. But the Smart owned by Daimler provides us a glimpse into the renowned German automaker's green credentials. The third generation of Smart Fortwo ED (electric drive) will have a more powerful 55 kW (73 hp) electric motor, which can push the top speed of the vehicle to 120 km/h with a range extension to 140 km. The acceleration according to test results shows 0 to 60 km/h in 5 seconds, while the 0 to100 km/h romp takes less than 13 seconds.
4. Honda Fit EV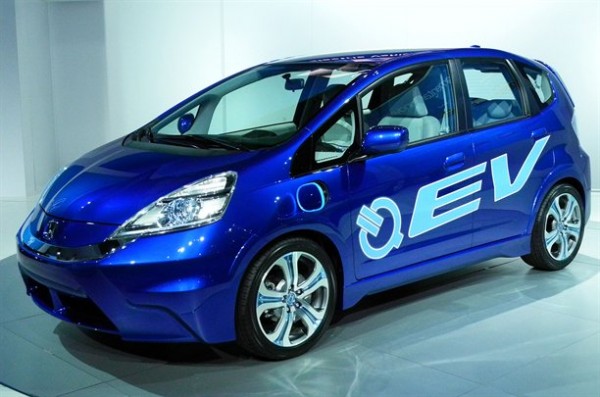 Unveiled at the Los Angeles Auto Show back in 2010, Honda Fit EV certainly promises a lot of performance goodies, expected from Japan's second largest automaker. The advanced lithium-ion battery pack will allow a range of up to 100 miles (160 km) and a top speed of 90 mph (144 km/hr). Moreover, Honda also plans on launching a more powerful hybrid version of Fit with a 6 kWh lithium-ion battery pack along with a 120-kw electric drive motor.
5. Toyota RAV4 EV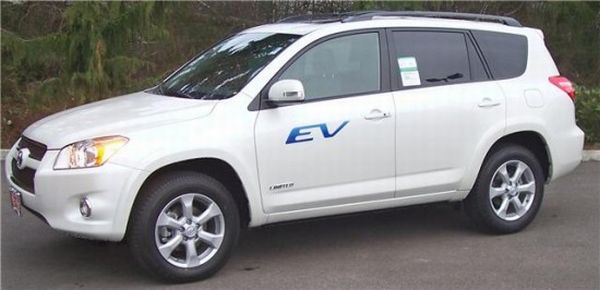 The 90's RAV4 EV is all set get a new leash of life, and this time the renowned Toyota is working along with the exalted Tesla to produce this revamped version. Though we are short on details about the specs, but both of the companies estimate this 'bound to be' superb vehicle in the streets by 2012.
6. Chevrolet Volt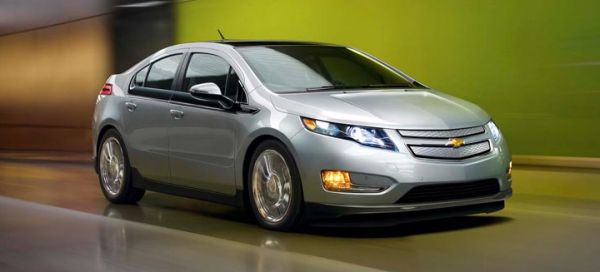 As rated by the EPA, the Volt is the most fuel efficient compact car presently available in the United States. This certainly speaks volumes about the vehicular attributes. With a magnificent fuel economy of 93 MPG-e, this 5 door hatchback has a hybrid transmission system with an integrated 1.4 L 4 cylinder range extender. According to official EPA records, the range (on electric mode) comes close to around 56 km (35 miles), while the top speed is marked around 160 km/hr (100mph).
7. Mitsubishi iMiEV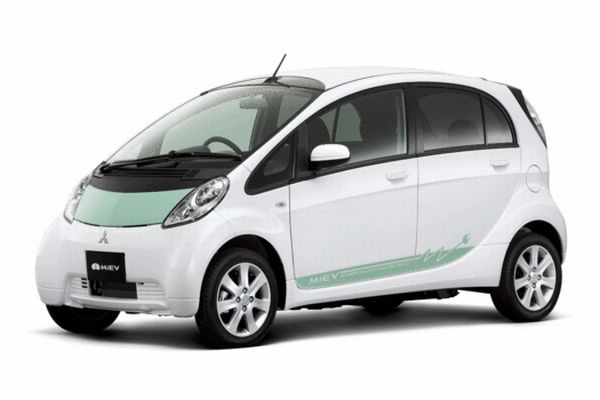 Once again we come across a 5 door hatchback, but this time it is an all-electric vehicle from Mitsubishi. Coming with a 47 kW (63 hp) permanent-magnet motor, the power-train also incorporates a 16 kWh lithium-ion battery pack. EPA ratings have showed that the iMiEV has 99 MPG-e (which is actually more than Nissan Leaf) fuel economy stats, while its top speed hovers around 130 km/hr (80 mph) with a range of 100 km (62 miles).
8. Nissan Leaf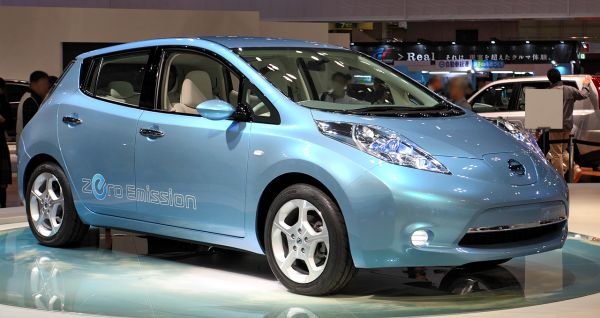 The 2011 World Car of the Year is also rated as the most efficient EPA certified vehicle for all fuels ever. With a sturdy 80 kW (110 hp) synchronous electric motor, the high performance Leaf is powered by a 24 kWh lithium-ion battery pack. While it slightly loses out to the iMiEV in fuel economy by having 92 MPG-e, the car more than makes up for it by its sheer range of 117 km (73 miles). Tests shows the top speed being around the mark of 150 km/h (93 mph).
9. AMP ELECTRIC ML350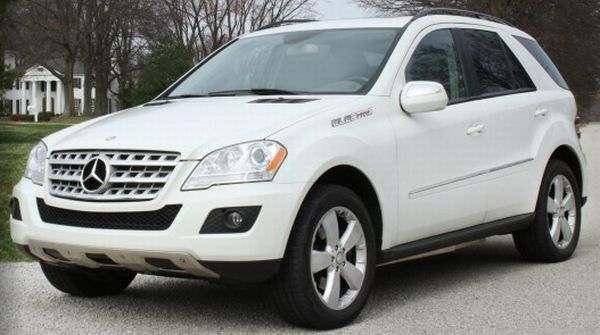 AMP, the world renowned EV conversion company has tasted some success with their vehicular line of fully converted electric Mercedes-Benz ML 350 SUVs. The five passenger capacity crossover car comes with a fully customized lithium-ion battery pack that 'fuels' an extended range of 100 miles (160 km) on a single charge. The top speed comes around 100 mph (160 km/hr), with a good acceleration of 0-100 km in less than 10 seconds.
10. Fisker Karma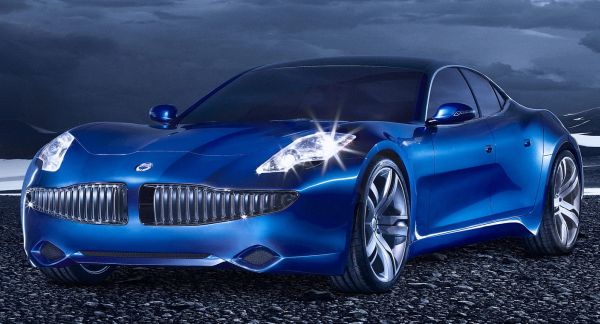 A name in allusion to Eastern philosophy along with a styling to die for; this is the Fisker Karma hybrid vehicles that hinges on its blistering performance rather than eco credentials. The hybrid power-train incorporates 20 kW/h lithium ion battery with Nanophosphate battery technology, integrated with a General Motors-developed Ecotec 2.0-liter four-cylinder engine. The net hp accumulates to a whopping 403 hp with 981 lb-ft of torque. In electric mode, the vehicle can achieve a top speed of 95 mph (152 km/hr), while the Ecotec engine can push the exhilarating speed over 125 mph (200 km/hr), with acceleration of zero-to-60 miles in just 5.9 seconds. The electric range comes at around 50 miles (80 km) with an estimated fuel economy of 67 MPG-e.