Nature serves as a powerhouse of creativity. From the Greeko-Roman architecture to the Mughal architects, everyone takes inspiration from nature in one form of the other. However, with machine age, everything became mechanized and so did the wonders of modern architecture too. This subsequently reduced our reliance on nature on nature. Nevertheless, with the 21st Century, this trend is witnessing a revival, but this time it is for somewhat different reasons. Now that we are becoming aware of our damage to the environment, we are starting to have the feeling that we need some sort of restoration, and what could be more nature-friendly than nature itself? So take a look at eight inspiring sustainable bionic architecture designs that are making buildings as beautiful and awe-inspiring as nature itself.
8 – Examples of sustainable bionic architecture
1. The Anti-Smog building: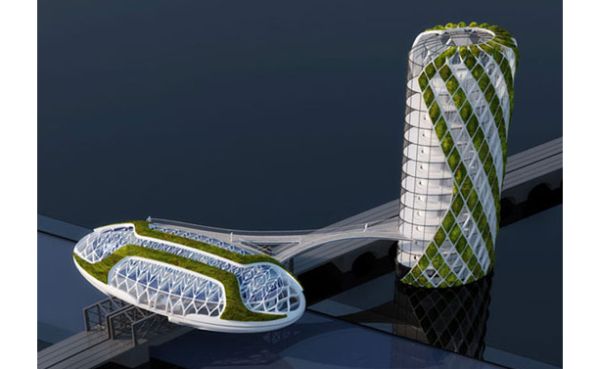 The Anti-Smog Building is the brainchild of architect, Vincent Callebaut. The structure has plenty of internal space. One can use it as a gathering space, a private meeting or a public gallery. It is built over the canals and abandoned railroad tracks in the 19th Parisian district. However, the whole prototype is made of green technologies. Furthermore, it offers a rooftop view of Paris and has a natural lagoon too. In addition, the building is not only eco-friendly, it actually sucks in the smog from the surrounding area, thereby cleaning the environment.
2. The Ascent at Roebling's Bridge: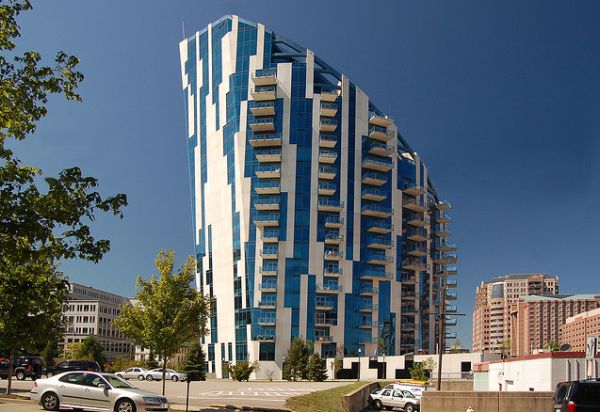 Situated at Covington, Kentucky, this stunning building is a residential tower which is 20 stories high. It has a swimming pool, 70 residential units, large public event space, garden facilities and a restaurant on the plaza level. It was constructed by architect Daniel Libeskind. Furthermore, the building is also made in such a way that you get an unobstructed view of the Cincinnati skyline from every unit.
3. Ark of the World: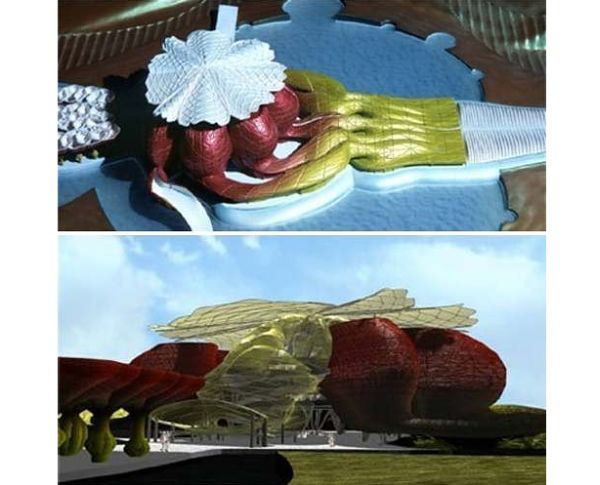 With a plan to build it in Costa Rica's rain forests, the Ark of the World might just be the most bizarre architectural form ever. It has a blog-like shape inspired by amoeba and similar creatures. The building is supposed to serve as an ecological center for eco-education and other corresponding activities. In addition, the roof is made of a hard fabric which you can use to see over the beautiful rain forest.
4. Bionic Tower in Shanghai: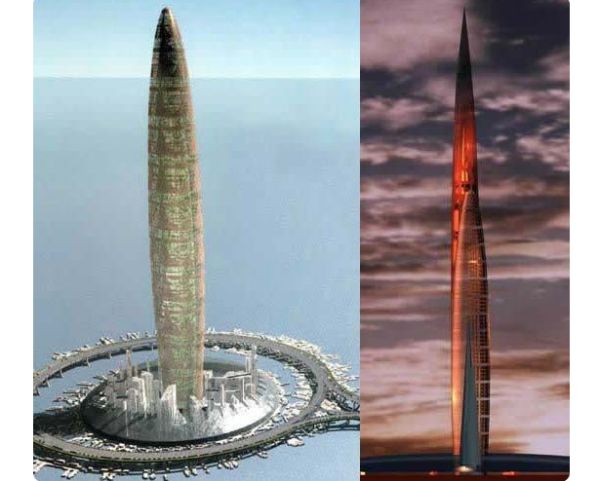 The plan to build Shanghai's Bionic Tower in Shanghai started in 1997 but has not yet come into fruition because of technological problems that it presented. Furthermore, this Bionic Tower is not just a tower, it is intended to be a virtual city where all the needs of the people will be met by the tower itself.
5. City Hall in London: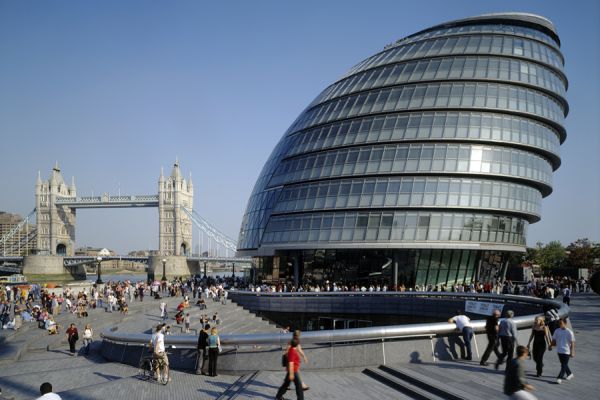 The City Hall in London is located on the south bank of the Thames River. It is one of the most important projects of the city. In addition, it was designed using some of the most advanced computer modeling techniques and has been constructed on sustainable materials which makes it virtually non-polluting.
6. National Space Centre: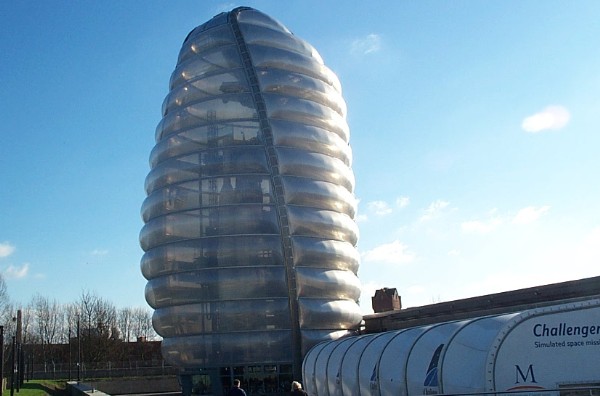 The National Space Centre in the UK is one of the most famous tourist attraction centers. It is also one of the first bionic architectural buildings to ever be made. Designed by architect Nicholas Grimshaw, the center is made almost entirely of lightweight steel. The whole structure looks like a rocket ship and also features a space age skin of ethylene tetrafluoroethylene.
7. Turning Torso: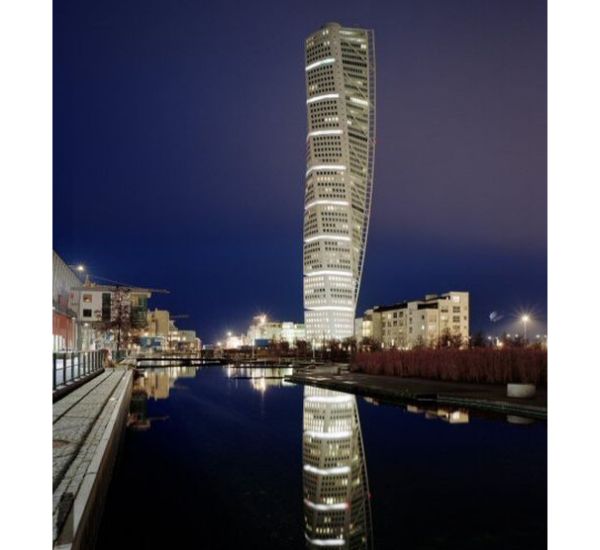 HSB Turning Torso, an architectural marvel with a twisted look located in Malmo, has earned the title of being the tallest skyscraper in Sweden. It is also the tallest residential building in the European Union and the second-largest residential building in Europe. The Turning Torso was designed by Spanish architect, Santiago Calatrava.
Besides these seven stunning examples of bionic architecture, there are some other notable bionic buildings. The Selfridges Building by architect Jan Kaplicky is four stories high and is wrapped in a supple material which is decorated with 15,000 spun aluminum discs painted blue. It is one of the most eye-catching pieces.
Denver International Airport is another example of cheap and eco-friendly design. The roof of the airport is made out of tensile fabric material which imitates the natural beauty of the Rocky Mountains.
The Urban Cactus will leave you speechless. It is a unique and stunning 19-storied building which is capable of housing up to 98 residents. Because of the irregular yet awesome pattern, there will be no shortage of light in the rooms.
The jump town buildings of Portland are also poised to become one of the greenest buildings ever. They are designed by Malaysian architect, Ken Yeang. These are just a few examples of the types of buildings that architects are planning to design in the future through bionic architecture.
8. Bio-arch: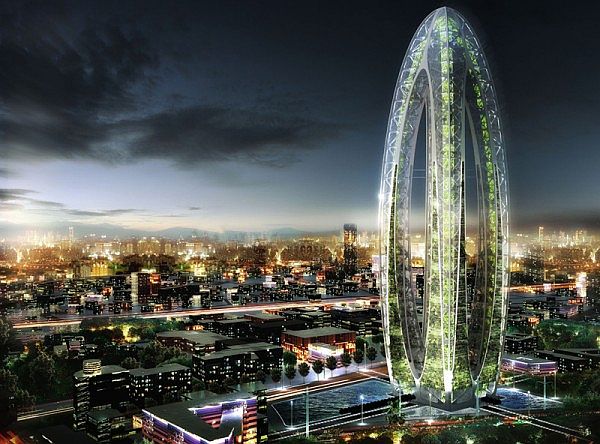 History has witnessed that whether it was great warriors or was it, Emperors, they all wanted to become immortal and leave behind their mark in some tangible form that will be remembered for centuries after they leave earth.
Most of us enjoy meaningful gifts that add some value to our lives. This is an era of value addition; especially if the purpose behind gifting is social and it will collectively affect many people. Thus, keeping in mind this ideology, the Government wants to give Taichung a special gift that will not only be contemporary but will be marveled by people for times to come.
The government has acknowledged the newness and freshness of the architectural feats of Vincent Callebaut and has assigned them to use their expertise in spatial inventiveness that will foretell the destiny of times to come.
Creativity cannot be legitimized by eligibility criteria. Every new creation has its own definition and dimensions. The only binding factor is nature and humans. If their needs are being met with coherence, the purpose of creating and innovating is well justified. Thus the government is promoting freedom of thought and has allowed Vincent Callebaut Architecture free play to design a unique skyscraper that will personify the life of the people of Taichung.
The clear message that this skyscraper, dubbed Bionic-Arch, would epitomize is that humans and Mother Nature can always live in harmony. All it takes is some cognitive logic and the right inspiration for the same comes from the world around.
Final Words
Most of the buildings you see today have single traditional rectangular looks that have been around for quite a while. But occasionally, you come across stunning buildings which defy the norm. They give us a picture of what the architecture of the future is going to look like. Architects everywhere are trying to break away from traditional methods of designing buildings. However, now with sustainable bionic architecture, they can design buildings while taking inspiration by nature.
The idea of following sustainable bionic architecture in which buildings are not only self-sufficient but eco-friendly as well began to mature in the 21st century. Most of the designs are of curved forms reminiscent of structures in biology and fractal mathematics. The results are unique and stunning.