It is a fact that manufacturing giants all over the world are altering the containers in which their products are packed. Coca Cola too is in the race and has is trying its best to make the environment safer and cleaner. PlantBottle is the latest innovation in packaging. It is the first ever recyclable PET plastic bottle made out of plants.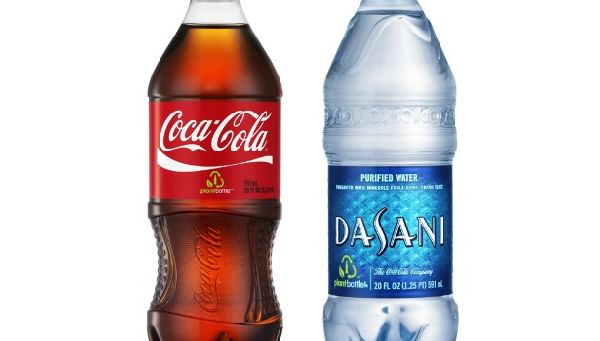 Traditionally, plastic bottles are made of two major ingredients; mono ethylene glycol (MEG) and purified terephthalic acid (PET). When compared to traditional bottles, PlantBottle brings down the use of petroleum based products by combining 30 percent of plant based material. Although PlantBottle does use PET, its MEG is created by using sugarcane and the bottles are made by a process, which turns molasses and sugarcane into a component of PET. Coca Cola is testing the technology with its bottled water label, Dasani. At the moment, the company is expanding its PlantBottle line in some of the southern cities of America.
The advantage of PlantBottle packaging is that the shelf life, appearance and feel are exactly the same as in traditional PETs. It also minimizes the impact on the environment as well as reduces the need for petroleum based resources. PlantBottle is fully recyclable and can be used to make new bottles or a wide range of other products. The plant material, which is sugarcane ethanol, comes from Brazil and is grown on degraded pastures located 2,000 km from the Amazon. This means that it has a less adverse impact on biodiversity.
The first cities to be introduced to the 12.5, 16 and 20 ounce PlantBottle are Nashville, Birmingham and Atlanta. The flavors available include Diet Coke, Sprite, Coca cola, Mello Yello, Fanta Orange and Coke Zero. Incidentally, Coca Cola also claims that by the year 2020, all its bottles will be made from 100 percent plant based materials.
Via: Earth911