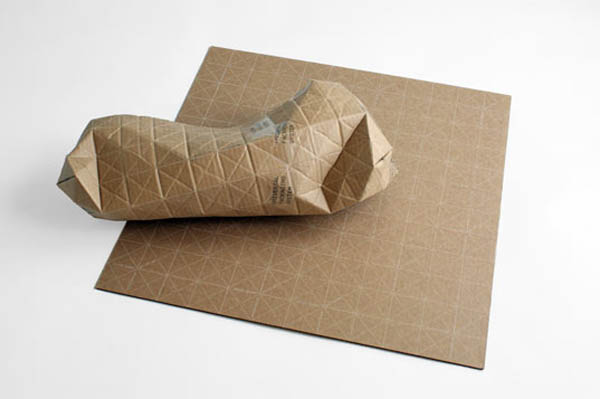 The world is now taking green living seriously in view of the increased damage being caused to the environment. Manufacturers of consumer products are looking at eco friendly resources for producing goods and are also utilizing what is known as eco packaging to market their products. These packages made from biodegradable materials are replacing plastic and metal rapidly. If every manufacturer joins the bandwagon, we may soon see the world get rid of plastic, leaving the earth cleaner and healthier.
Ingenious cardboard packaging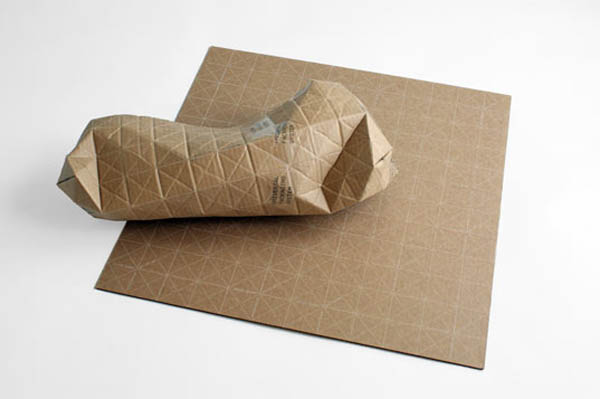 Most packaging is in excess of what is required, leaving us with extra bits and pieces that have no use. But, Patrick Sung thought of a new concept that uses flat cardboard material capable of conforming to the product's shape. Triangulated perforations allow it to be folded into almost any shape without any extra box filler. This could save on shipping costs as more products can be packed into the cargo.
Green packaging design by Dell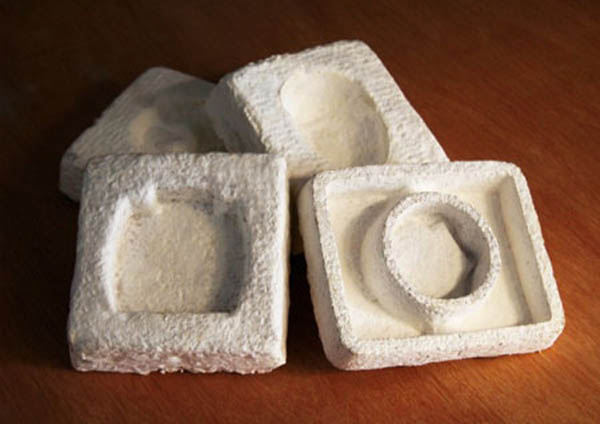 Dell is making use of mushrooms to package its servers. Through Ecovative Design, which is a company that's been developing mushroom-based materials, Dell has sought to clothe its servers with this product that doesn't depend on petrochemicals but is equally sturdy and safe as other foam-based materials. Incidentally, Dell isn't new to eco-packaging, having used bamboo to cushion its products back in 2009.
Recyclable packaging by Brett Allcorn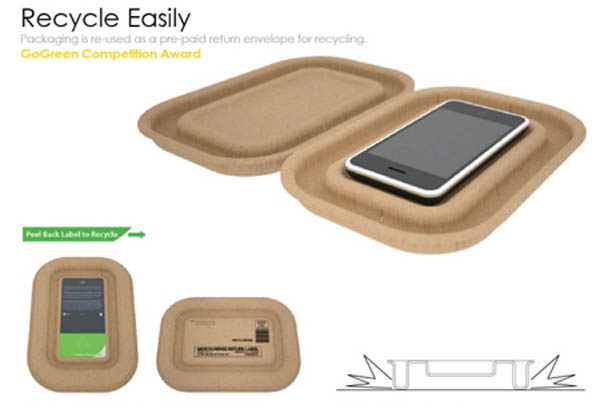 Most packaging isn't recycled but designer Brett Allcorn is working to make consumers aware of its benefits by creating a green packaging design that has a prepaid return postage hidden behind a peel off label. This will encourage customers to send back the product for recycling when its life has come to an end instead of discarding it away at landfills.
Miniwiz's Solarbulb packaging concept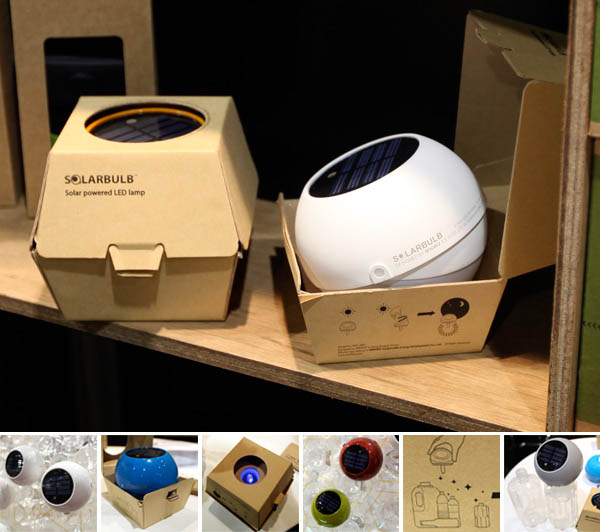 Having already made a presence at the Consumer Electronics Show, Miniwiz is in the news again with its packaging made wholly from cardboard. It packs its Solarbub using just enough material to contain it. The company has ensured that nothing goes to waste while giving consumers a chance to easily recycle the packaging material.
Sennheiser's eco friendly packaging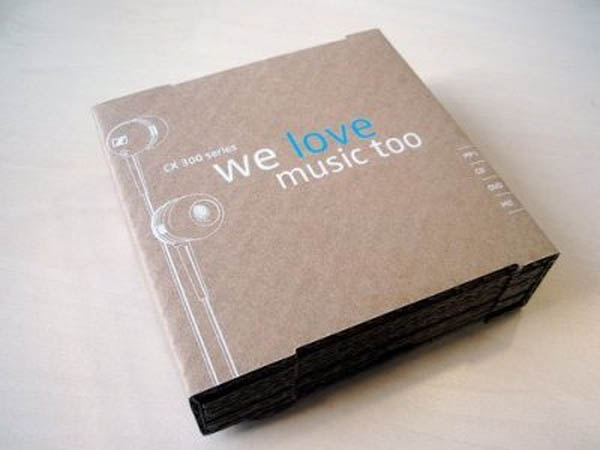 Most electronic products are packaged in plastic clamshell, which is non biodegradable. But, audio device maker, Sennheiser, is striving to do away with landfill polluting materials. Using 100 percent recyclable cardboard to cushion its CX 300 ear phones, the company has proven that there's no real need to pack goods in plastic or foam as the same can be achieved using eco friendly materials.
Stumptown Coffee packaging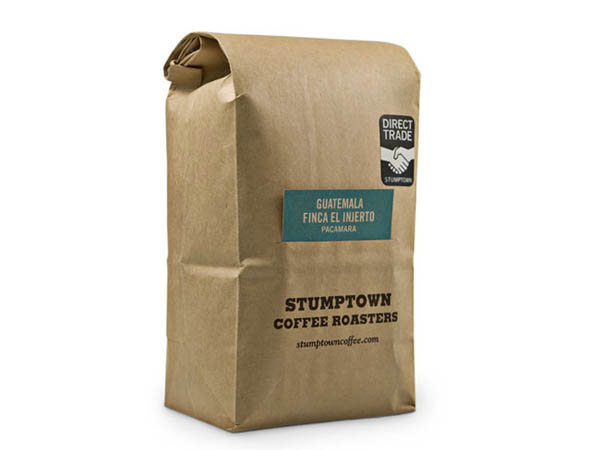 Stumptown Coffee has come up with a novel way to market its goods. Doing away with stickered coffee packaging designs, the company is using brown paper bags with slits in front to display details of the coffee including the region where it came from, certification, flavor, growers and farms. The result is a neat container that holds colored cards with the necessary information.
H-Red soap packaging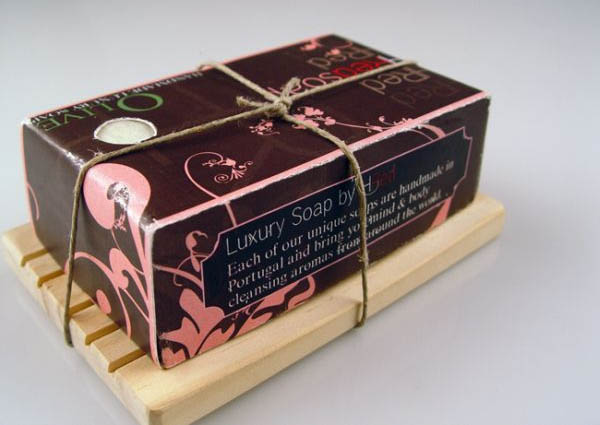 Acketon, a designing studio, has developed a packaging design for H-Red, manufacturer of beauty products. A natural wooden soap dish has been used as part of the design on which sits a bar of soap wrapped in paper. A natural fiber string ties the soap to the dish. A circular hole in the paper allows customers to smell the soap's fragrance before purchase, giving it a charming and eco friendly presentation.
Askinosie Chocolate packaging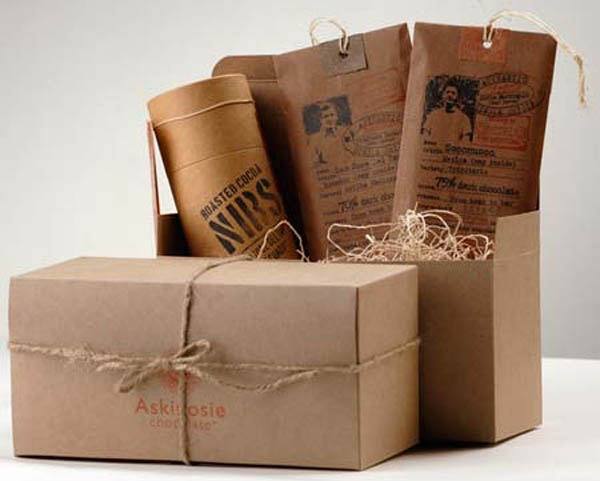 Askinosie Chocolate is noted for its innovated eco friendly packaging design. Recyclable paper bags and cardboard are used to contain the chocolates, which have the company's details and product description printed on them. While one packaging style is a tube on which is attached a notebook page with typewritten details, another gives description written in classic typewritten fonts.
Lacoste Eco/Techno Polo shirts packaging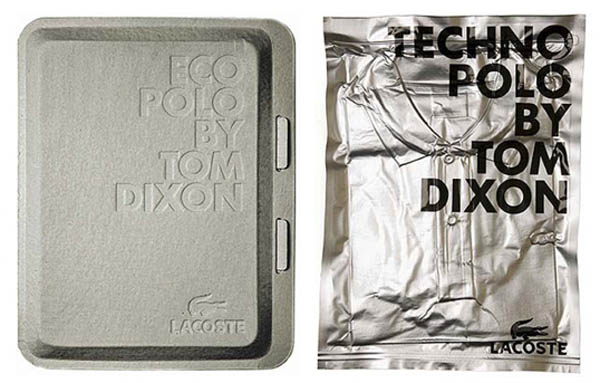 Lacoste has devised a new branding and packaging scheme for two of its polo shirt sub divisions. The eco friendly factor, which has been incorporated, is that the no text will be printed over the package; instead it will be embossed into it.
The green packaging 60BAG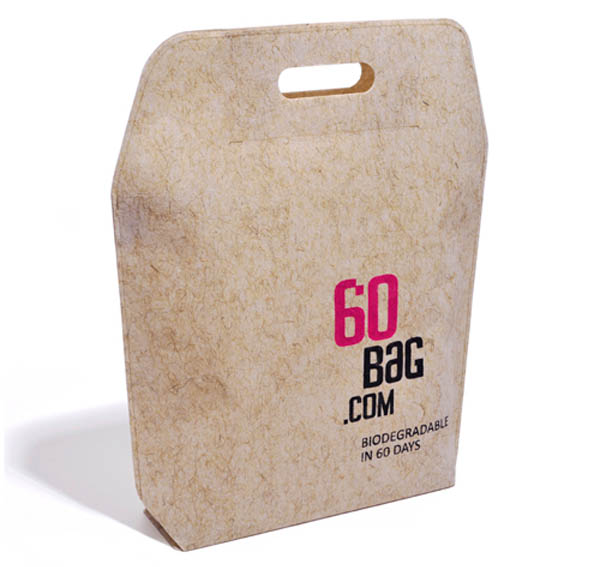 60BAG is a company that makes novel carrier bags from flax viscose. The flax used is made from flax industrial waste and can degrade in 60 days This means they can be composted and will not require to undergo an expensive recycling process.