Though we no longer use paper as much as we used to, thanks to electronic media, but there is still some time left when the world would become completely paperless. We are still dependent on paper for many things, including books, notebooks, files and communication material etc. We still love newspapers with our morning coffee, when we can easily read the news online, but old habits die hard. Paper packaging is very popular, and the planet is now deluged with paper pollution. Let's face some harsh facts about paper production, and see in what ways we can reduce paper pollution:
What does it take to produce paper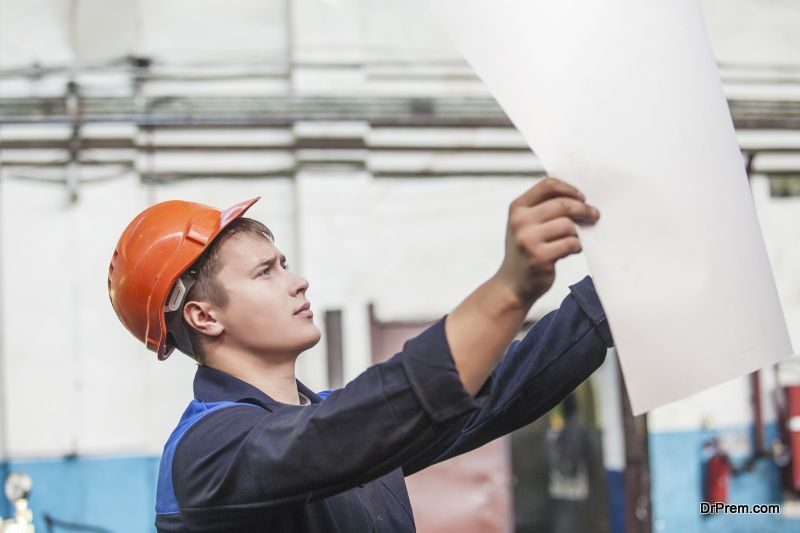 A lot of energy and water is used to produce paper. Did you know that to manufacture one sheet of A4 size paper, 10 litres water is required? And to make a kilo of paper, 326 litres water is required. As of now, 93% paper is produced from trees. Paper packaging and paper waste of businesses accounts for most of landfill and municipal waste. The Sunday edition of the NY times needs a whopping 75,000 trees! And one tree produces enough oxygen for three people.
The environmental damage due to paper pollution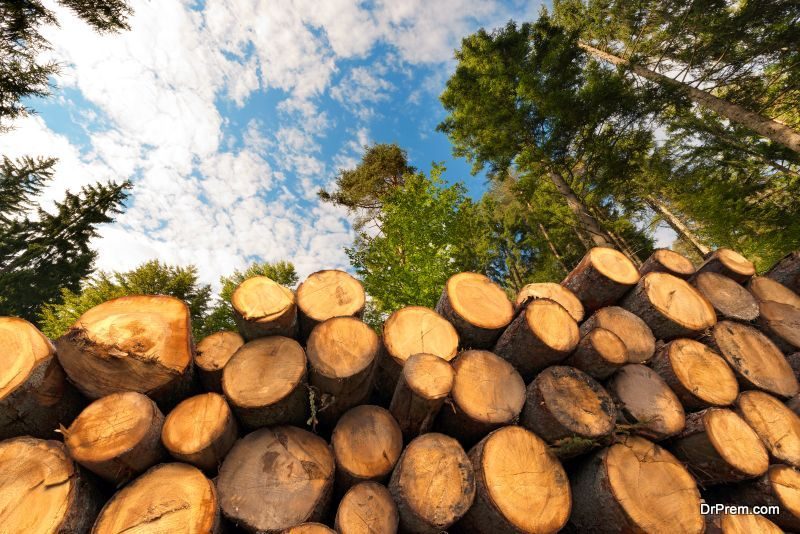 Paper and pulp is the third biggest contributor to industrial pollution of soil, water and air. The chlorine bleach used in the production of paper results in toxic chemicals released into the planet's soil, water and air. When paper degrades in the landfills, it releases methane, which is a more dangerous greenhouse gas than carbon dioxide.
All these paper facts must tell you how important it is to reduce our paper use, so that we do not contribute to the felling of trees all over the world as well as paper pollution.
How do you reduce your paper use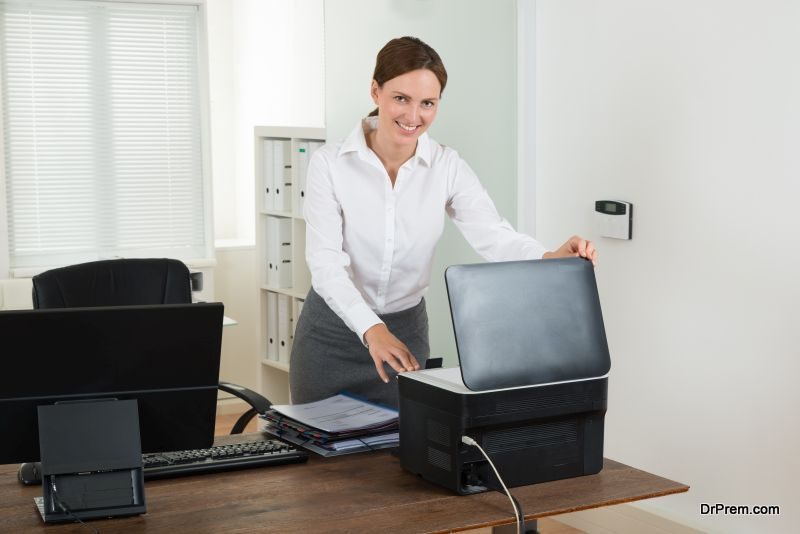 Be an eco friendly consumer and use or buy only recycled paper. Or you could buy paper which is made from trees belonging to sustainably managed forests.
Use both sides of paper in your office and home. After one side is used up, you can write notes on the other side, or take printouts on the empty side. You can also collect all the once-used paper and use them to make notebooks. This little thing can reduce the waste of paper, and thus paper pollution by 50%.
Start digitising your communication as much as possible. Instead of printouts, send mails to your colleagues, customers and clients and use paper only as a last resort.
Start using steel cutlery and steel/ glass plates and bowls etc in your office instead of paper cups.
Encourage your friends and colleagues to recycle paper by putting the used paper in bins to recycle.
Use paper which is free from chlorine, and buy products which use the least amount of paper for packaging.
Use your smartphone, tablet or computer to make notes.
How to recycle your paper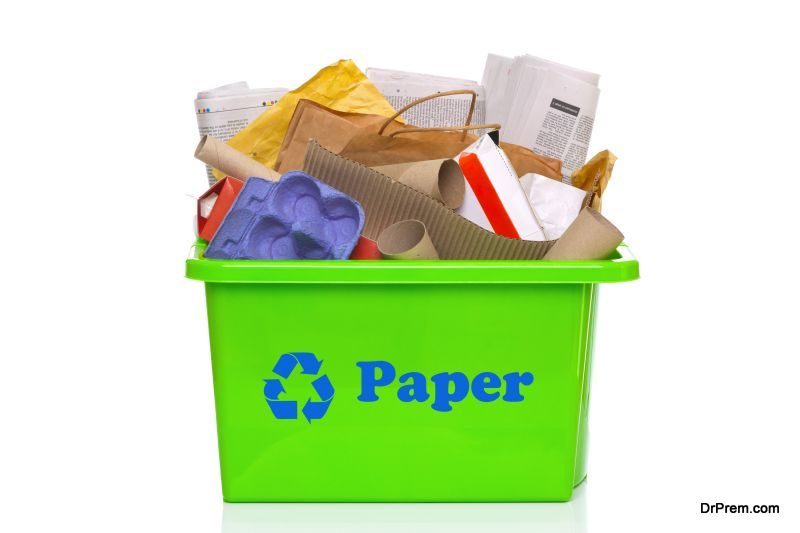 Take a look at these innovative craft ideas to recycle your wastepaper: 
Newspaper flowers
Instead of plastic flowers, you can make flowers from your newspapers. These will look unique in your living room. You can colour the newspaper to make coloured flowers.
Leafy wall art
Take some leftover paper, such as paper on which you have printed once, so that the other side is white, to cut out into different leaf shapes and stick them on an empty space in the wall. 
Origami art
You can make beautiful origami shapes and paste them on a sheet and put it up on a wall. Or make nice paper lanterns, birds, clouds etc which can be hung from the ceiling.
Rings
You can make rings galore for your children and their friends – cute minion rings or flower rings which your children will love. 
Newspaper bags
Paper bags are easy to make. You can make bags of all sizes from newspapers to use as grocery bags. 
Paper wreaths
Make paper wreaths for the holidays from leftover paper this season. 
Birthday crowns from newspaper
This is a great idea for birthdays, as you can crown all your little guests with charming bedazzled crowns. 
Reducing paper use will reduce paper pollution, thus leading to less deforestation. Global warming too can be reduced by reducing paper pollution.