Famous French green designer Patrick Nadeau has amazed green lovers with a breathtaking eco-bathroom design. The idea of plating grass and using eco-friendly materials inside the bathroom is not anything new. But what Nadeau has envisaged is a serene bathroom complete with grasses and pristine green touch. The designer has teamed up with LG Hausys to shape this blessed project.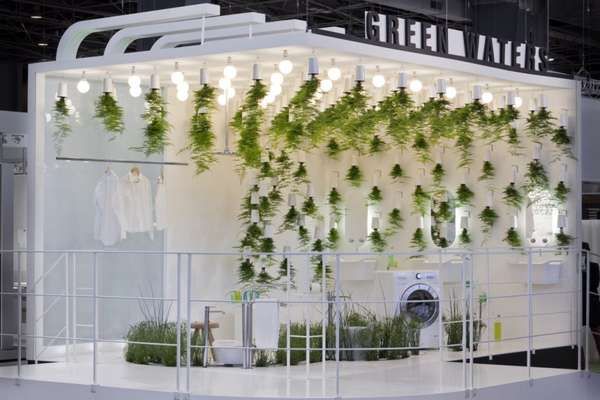 LG Hausys and Nadeau really worked on this green bathroom design for their Green Waters display at the IDEO BAIN trade fair show in Paris, France. The charming eco-friendly bathroom project was an attraction point in the trade show. The designers showcased various recent eco-design technologies and trends for bathroom to the spectators in the trade fair.
The major parts of the eco-bathroom include green technologies for saving, recycling and filtering water. All these aspects contribute much into the fresh and green environment inside the bathroom. Well, they furnish a nice touch to the eco-friendly feel of the entire bathroom. The design further focuses on the cleanliness of the entire environment with the grassy installations.
As some analysts pointed out, the entire design might be a blend of utopia, fiction and reality. But what is best with the design is that it is stretched on the very theme of water and greenery, which is enough to make it a noteworthy green effort. HI-MACS and the Parisian manufacturer Design & Creation also took part in the project. Design & Creation furnished materials for the walls, floor and the composting toilets.
Via: TrendHunter