Home decor is a never ending journey to make your home comfortable and lively. For this every homemaker needs to concentrate upon the interior decoration of the dwelling place. Good housekeeping is a skill through which one can make his/her home a heaven on earth and also a welcome place for all. DIY low cost interior decoration ideas provide an inspirational advice on home decoration which groom up each and every room of the house. It focuses on more budget friendly decoration tips which will grace your abode with eye popping objects.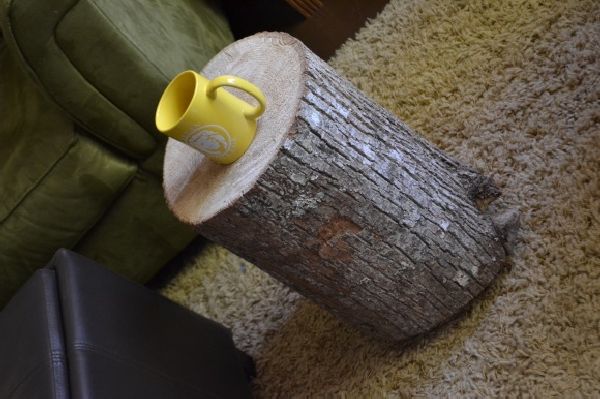 The latest eye catching project from DIY experts is an easy coffee log which can be put in a place of your choice. It can either be kept in the bedroom as a side table or else can be placed to beautify a corner of the living room. Some people prefer modern furniture made out of synthetic material to decorate their household whereas others concentrate on the different designs made out of ordinary material that is readily available. Such is this plan according to which a simple log is transformed into a coffee table. It is one of the easiest ways to make a table, the only thing you have to do is to cut the log to a suitable height and put it out in the sun for a few days just to make sure that it does not have any insects which can be infectious. Once you are certain that it's clean, using a simple screw driver, fix a set of wheels at the bottom of the log so that it can be dragged with ease around the house, and a simple coffee table which is a must for every house is ready.
This DIY innovation comes with its own disadvantages, though it is simple and cost effective but it does not have enough space and secondly because it has a coarse exterior it can give your clothes few scratches. But on the other hand it will add to the grace of an interior done exclusively with wood.
Via: Homedit