Cigarettes are bad for health and who doesn't know that? Aggressive anti smoking campaigns have been organized the world over to dissuade smokers and most ads we see, come straight forward with gruesome pictures of rotten lungs and blazing cigarettes, showing only the final consequences of continued smoking. This cliche consistency has obviously created immunity against such efforts and it's time to play a new game. Vaping seems to be the new trend now since smokers realized that it has indeed some health benefits (Check Davinci's TSU profile to learn more about portable vaporizers) and is now the alternative choice. Just in time has come the advertising campaign, 'What are you giving up' and who knows it might bring about the desired change. Read after the break to know what makes it different.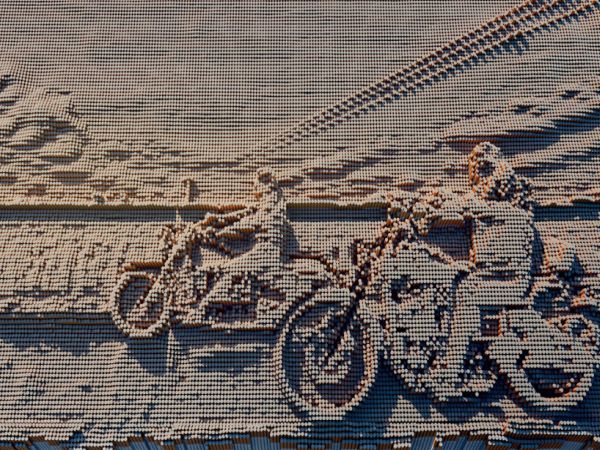 International marketing and advertising agency, Iris is accredited with making of the 'What are you giving up campaign'. The project was undertaken for their Amsterdam client, Stivoro, who seeks to send across a striking message to its smoker audience.
The central concept of the campaign is to make people realize what they will give up, if they don't quit smoking and it is not in terms of health, but in terms of things you could have spent money on, and yet derived more pleasure than what you get from cigarette intoxication.
Presuming that the upper bracket of smoking stands at around 20 cigarettes a day, Iris erected images that portray things you can buy with the same amount that you would have spent on cigarettes. The portraits have been made using cigarettes. If you take a look through the gallery, you will find the image of a pyramid made from 7,498 cigarettes and another of various shopping items made from 6,989 cigarettes.
The message is clear, if pleasure and forgetfulness is all you seek; smoking is not the only resort. There are better means and ways to do the same; you just need to be a bit calculative. Vaping starter kit is the best way to start.
Via: Designboom