Climate change is being experienced everywhere but those changes taking place in the Pacific archipelago can very well be termed extreme. The effects are so disastrous that the leaders of the Republic of Kiribati, an island nation located in the central tropical Pacific Ocean, have considered a very unusual plan: move the entire population to Fiji.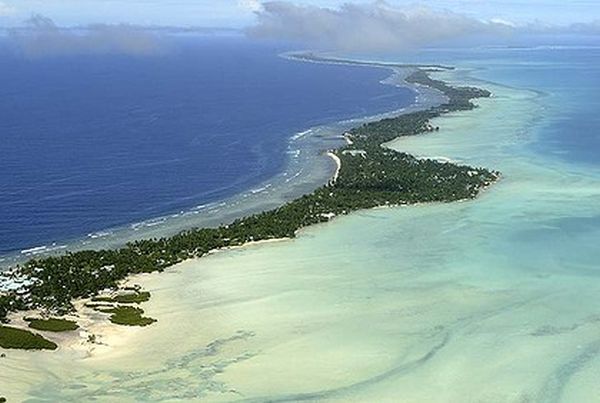 Kiribati's president and his cabinet have proposed to purchase almost 3,000 hectares of land on Fiji's main island. The land, which is being sold by a church group for $9.6 million, could be the only insurance for Kiribati's population of 103,000 people. According to the president, moving the population is not a matter of choice but one of survival, especially for the younger generation.
Scientists have estimated that the level of sea rise in the Pacific is about 0.1 inch per year. They have also speculated that the rate will only accelerate due to climatic change. Island countries in the Pacific are facing the brunt of global warming due to pollution, deforestation and excessive fossil fuel burning. It has been estimated that it would require approximately another 50 years before reduction begins to reverse climate change and sea level rise. The more metropolitan countries delay, the worse the impacts will be.
As one of the world's poorest countries with an annual GDP per person of under $1,600, Kiribati has very few natural resources. Viable ones such as phosphate deposits were exhausted at the time of its independence. Its main occupation is fishing and tourism but due to climate change, temperatures are affected, forcing fish to move away from the traditional fishing areas. Drastic changes in temperature also cause coral bleaching which adversely affects the coral population.
Climatic change also shifts the rainfall pattern which results in extended drought conditions in certain areas and excessive rainfall in others. The El Niño weather patterns are becoming more frequent since 1977 causing water shortage and droughts in the Pacific islands.
According to scientific studies, sea level rise will have a negative impact on aquaculture, human settlement, agriculture and tourism. Low lying islands are also badly affected by frequent storm surges, caused by erratic weather conditions. This prompts an increase in erosion and inundation.
Via: Smh