Time and again, we have harped about the prime importance of a low carbon, sustainable future essential for the very survival of the generations coming after us. And now, in allusion to the ominous foretelling, the instigation of global warming is already beginning to have its effects in our present day scenarios. Well, a practical example in this regard, would be the gradual shortening of Canada's outdoor skating season, due to warm winter temperatures.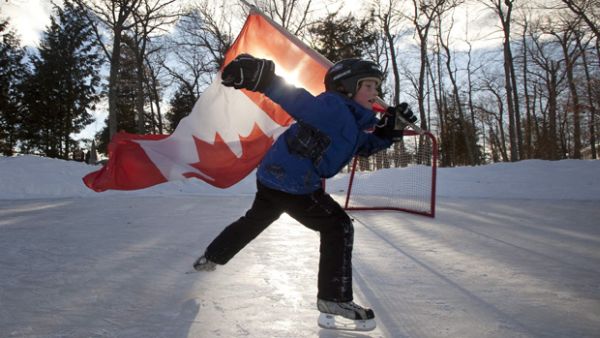 Far removed from the remoteness of the Arctic Circle, we are talking about a thickly inhabited place like Ottawa, which is incidentally Canada's capital. The city's iconic 7.8 kilometer (4.8 miles) Rideau Canal Skateway was only open for 28 days, which is statistically the worst season in 42 years.
In fact, the adverse trend has been seen across the North American country, where rinks were forcibly closed early and opened late for the credible amount of ice to form. For example, in Winnipeg, the Assiniboine River did not freeze over, thus not allowing more than half of the river skateway to operate, leaving most their large inventory of equipment useless.
What's even more foreboding, is the forecasts presented by some researchers. According to a collaborative study made by a trio of scientists, the worst affected places are Canadian Prairies and southwestern regions. Their research compared the weather conditions starting from 1950, and it was seen that there is gradual increment of temperature over the succeeding winter seasons. As a matter of fact, there can be a full end to outdoor skating within the next few decades, especially in westernmost British Columbia and Alberta provinces.
Well, more than mere ominous forecasts, the malefic situation does have the potent capacity to threaten ice hockey, an integral part of the Canadian culture. In relation to this, Hockey legend Wayne Gretzky said:
It is hard to imagine a Canada without outdoor hockey. But I really worry that this will be a casualty of our continuing to ignore the climate problem and obstruct international efforts to decrease greenhouse gas emissions.
Via: AFP