Two years back, Ferrari unveiled HY-KERS hybrid powertrain in its first hybrid 599 at the Geneva Motor Show. This year at the Beijing Auto show Ferrari is to unveil the newly improved version of HY-KERS in its amazing F12. It is going to be the most important feature of the automaker and has been adapted and twisted from the one we saw in 599 to a mid rear engine layout. This new system will be powering F12, the next frenzied car of Ferrari and a substitute for Enzo.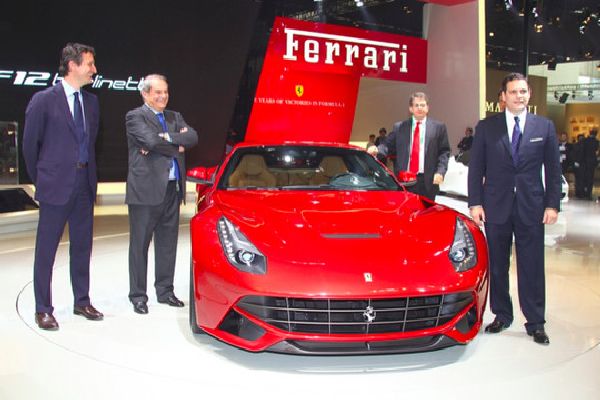 Along with the two electric motors, the new HY KERS will be featuring a V12 gasoline engine. One of the motors will be placed in front of V12 and will provide power to the auxiliary systems like air conditioning, power steering etc. whereas the other motor will power the car working together with engine and the double clutch gearbox. Lighter and smaller electronic components will be featured by the KERS so that the declared target of kW per kg of extra added by the hybrid system can be achieved closely.
This will allow Ferrari to keep its beloved V12s as the new system meets up the limits of fuel consumption and emissions. The only possible disadvantage is the heavy battery pack, which adds up to the weight of the system. There is no confirmation on the final layout, so may be in order to achieve even and better distribution of weight; Ferrari may place the batteries in front of the car curing the excess weight with more and more power.
Via: Motorward