Ferrari, the manufacturer of hyper attractive, super exotic and expensive supercars has filed a patent for hybrid technology, which will use a pair of electric motors and a pack of battery. It was Amedeo Felisa, Ferrari chief, who evoked cynical choler last month after reporting that the company has been working on hybrid technology for its V12 cars.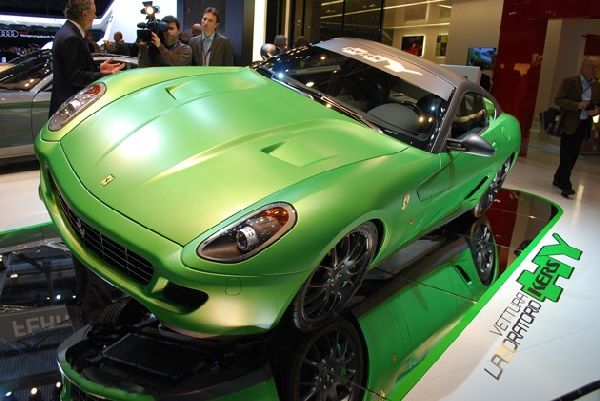 The patented hybrid system will use two electric motors and both supercapacitor and battery will be the medium to store energy. One electric motor will assist the powertrain whereas the other one will run secondary systems like infotainment, power steering and air conditioning. A separate motor for auxiliary systems will make an efficient system as the performance won't get sacrificed. Usually such systems while acceleration steal torque from the internal combustion engine. It was also reported in the patent that the new technology will go well with the 90 degrees engine mounted on the front.
In total, the patent explains the new system to be more conventional and nothing like Ferrari's KERS (Kinetic Energy Recover System), which spools up a flywheel using the brakes of the car and the flywheel holds on the energy until a short burst of additional power is needed by the driver. Usually, there is no transistor or battery in KERS.
Via: Autoblog