There is no end to the number of ideas you can use to decorate your home. With new concepts, changing trends and a lot of innovative DIY ideas and techniques, your home decor can become a cakewalk. Making your house look stylish and trendy is purely up to you and when you want to do it in the ecofriendly way, it brings in a special touch. Let us look at a few home décor ideas that are ecofriendly and that bring style component to your house.
Side tables from tree stumps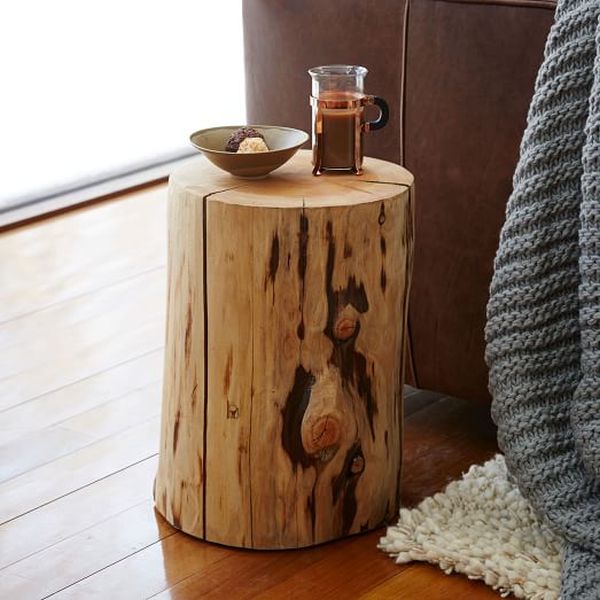 If you have tree stumps at home, you can convert them into a nice stylish side table. You can either keep them the way they are or paint and decorate them the way you want.  For this project, make sure that you scrape the top portion of the trump evenly so that your things are placed easily. You can use this table either outdoors or even inside your home.
Chandeliers made from cans and tins
Cans and tins are a part of most households. Well, now you can reuse them and turn them into a new Chandelier. In this DIY idea, you would need some glue, screws, a drilling machine, a wire and holder for the light. If you do not want to put a bulb, you can also use led lighting streamers from your old Christmas decorations.
Lighting fixture with old jars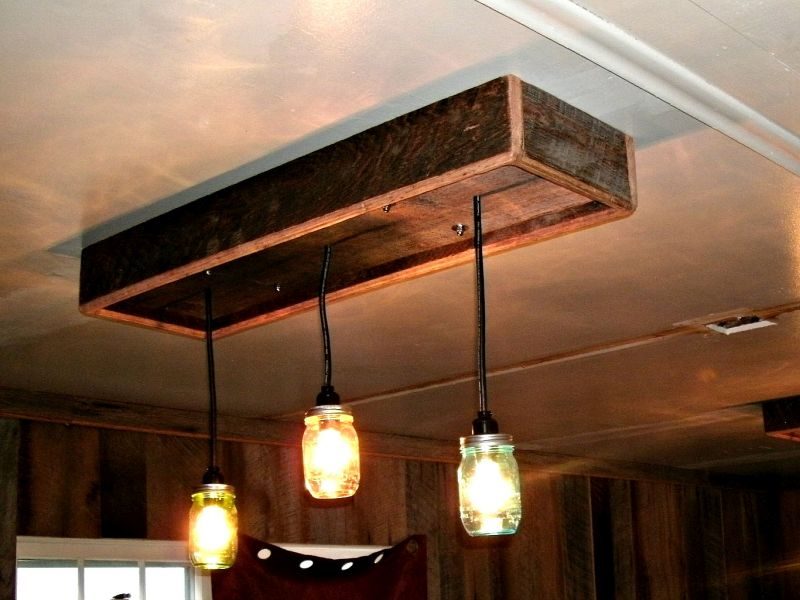 If you have old jars that you do not use, you can easily convert them into a new lighting fixture. In this idea, you can take any sized jar and make a hole enough for a holder and the necessary wiring. You can then take a rope or even a metal chain to hang it or even place it as a side table lamp.
New wall hangings from old printed clothes
You can make new wall hangings with your old clothes. In this idea, you can use the printed part of your old clothing and stick them together into a new wall hanging. In this DIY idea, you would need a base made from wood, cardboard or even cloth, few cut pieces of the designs that you have, glue or thread to stitch, some paints and craft materials (optional) and small sized bamboo frames.
A stepladder or rack from old wood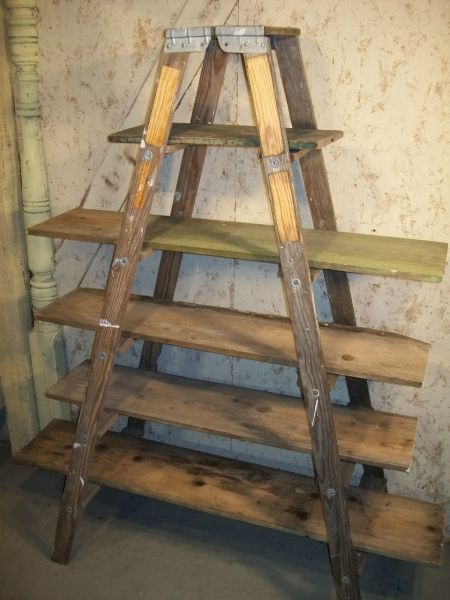 Why invest in a new rack or step ladder when you can create one yourself. With this idea, you can use the wood from your old furniture and make the planks and side stand. If you are creating a ladder, then make sure that you fix the steps properly. For the rack, you can make the steps in different sizes and place your decorative items on it.
Dried flowers and leaves wall hangings
One of the oldest trick in the book, this is not only easy to make but also a fun project. It's one of the great things that you can do with your kids. For this idea, you would need a few dried flowers and leaves, cardboard paper, glue and paint (optional). In this idea, place the flowers and leaves in a nice design and stick them with glue.
Another idea on this front would be to crumble the old leaves so that you can use it for designing.  Place glue on the surface of the cloth or paper, sprinkle the crumbled leaves on top and fill the space. Dust out the extra leaves. You can take paint and apply a nice coat on top of it to give it a different finish. You can also add some glitter here and there to create a highlighted effect. Once you have done it, you can either frame it or stick a twine or rope and hang it on the wall.