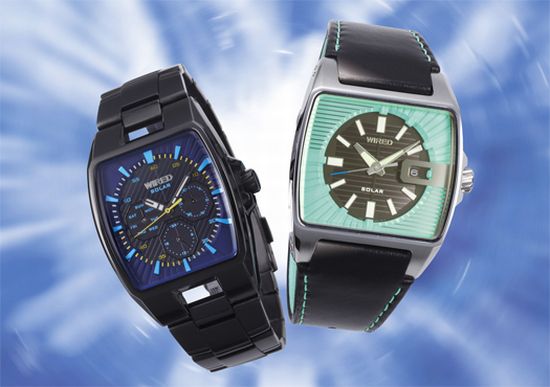 Eco Factor: Wristwatches powered by exposed photovoltaic cells.
Seiko Watch Corp has announced the developed of a new "Hybrid" series of environmentally friendly wristwatches that are powered by onboard solar panels. The watches will be unveiled May 14, 2010 in Japan. In the past, the company has concealed the solar cells by colored resin plates, but this time they've come up with a design that shouts its eco-friendly credentials.
The company employed the exposed PV design to attract interest from a number of young people who're looking to green their lifestyle with the use of environmentally conscious gadgets and appliances. The company will launch 10 types of wristwatches priced between $215 and $285, which when fully charged will be able to operate for about six months.
Via: TechOn