Have you got many discarded wine and beer glass bottles piled up in your backyard? What about recycling them to build an incredible fence or gate for your garden? A bottle fence has two major benefits; you can recycle unused stuffs and it adds a classy touch to your garden.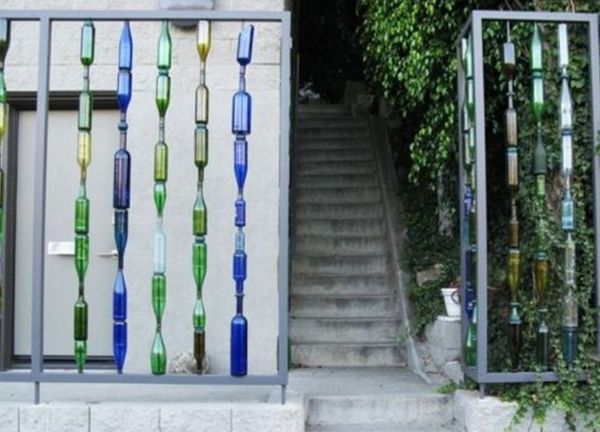 All you need to do to build the glass bottle fence is to collect all discarded bottles. Make sure you get different colors, thus the fence will have a grand look. The recycled bottles can be erected on steel poles. What is best with this bizarre fence is that you can do everything yourself.
Different color glass bottles will look quite brilliant on your garden's fence. Once stacked together, various color bottles especially green, blue and white along with the graceful curves will grant a great look to the fence. Hence, take out all your wasted beer and wine bottles and clean them rubbing the stickers and glue until they look like pristine glasses.
The steel poles can be modified in various shapes to stack together the glass bottles. The bottle fence or gate will grant a stylish look to your garden and the entire house. It is also a green effort because it consumes large number of discarded bottles, which will otherwise go to the landfills.
Via: Shelterness