The first thing that comes to mind when we think of an aluminum can is our favorite beer or soft drink. Post drinking, the can is disposed of to the landfill. But aluminum cans are highly recyclable and can be worked on to produce more cans. They can also be recycled into stunning works of art that will make your jaw drop. Artist Jeff Ivanhoe has created an art form using aluminum cans, which he calls AluMosaic. He's been creating amazing art pieces since the 80s and has worked with celebs like Bill Bixby, Julia Andrews and EG Marshall.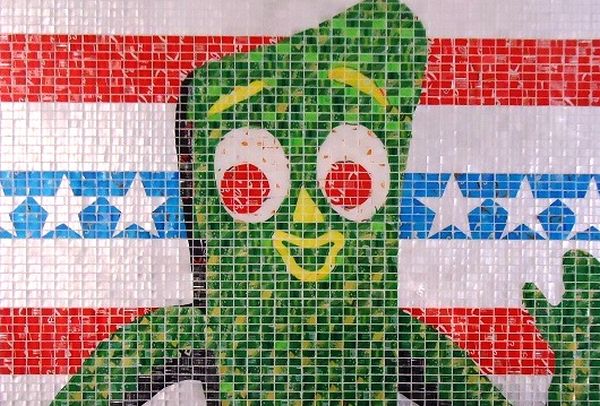 According to Ivanhoe, AluMosaic is a combination of reuse, recycling and creativity. It is also an art form, which transforms aluminum cans into hand cut tiles turning them into stunning pieces of art. Using AluMosaic, the artist has produced striking portraits of Elvis Presley and depictions of classic vehicles.
Ivanhoe teaches how one can turn their used soda cans into beautiful portraits in his informative DVD. The two disc set gives a complete overview of the creative process, from how aluminum cans are supposed to be cut to how to select the right image for the project. The teaching is done with a lot of patience and attention to detail.
For the record, some of Ivanhoe's art work has featured in various publications, which include Travel Host Magazine, Pheonix Chamber of Commerce and MyTekLife. He also teaches the art of AluMosaic to students in and around the Arizona area and while doing so, inspires others to explore their creative imagination.
Fans of recycled art and conventional art alike can visit Ivanhoe's website to know more about his projects. What's inspiring is that such an art form can be applied by anyone. The end result looks nothing like aluminum cans, so instead of spending big bucks on a painting or a sculpture, you can create the same out of used cans.
Via: Koikoikoi