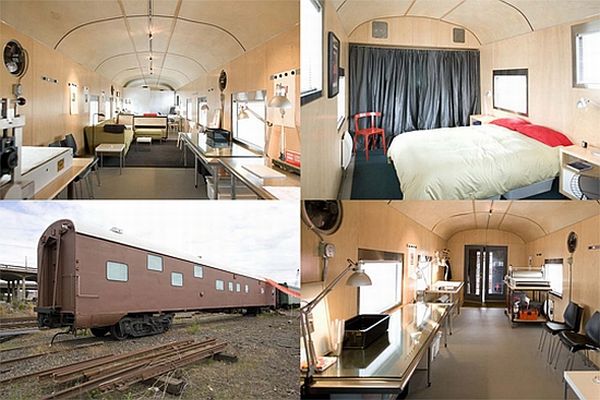 Introduction:
As people are becoming more eco conscious, the mantra of reducing, reusing, and recycling is becoming an important part of their life. Building houses out of recycled materials is not a new concept now. Plastic bottles, old wood, and even old ships and airplanes are some common recycled materials that are being used innovatively to create green homes. Dumped cars are often collected in waste streams crushed and recycled into further usable steel. The crushed carcasses of junked vehicles can provide an affordable shelter for many of the needy people. Many creative artists have built extraordinary houses out of trashed vehicles. Here is a description of few such houses.
1. Home using Hummers' body shells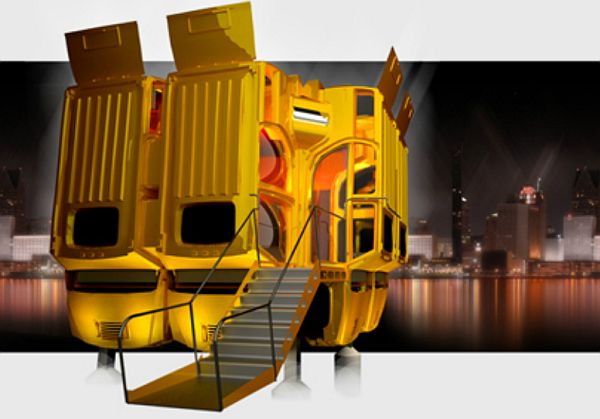 The Hummer SUV went defunct in May 2010. Two architects based in Los Angeles, named Craig Hodgetts and HsinMing Fung, have used the body shell of these gas guzzling monster trucks and created a prefabricated home called the Hummer Home. The duo made use of their knowledge about the sturdiness of the hummer's body and concluded that the metallic components of the giant SUV is durable and intense enough to be used as exteriors of a vessel like domicile. The project, known as Hummer Haus, incorporates the body shells of eight similar hummer SUVs. There was adequate space for OEM refrigeration, 12-volt electrical systems along with various heating and media components. To make the project more sustainable, photovoltaic cells, soy insulation, and geothermal storage tanks have been utilized. This recycled dwelling house is fit for single families, bachelor pads, offices, art studios, community centers, etc.
2. Habitat car microhome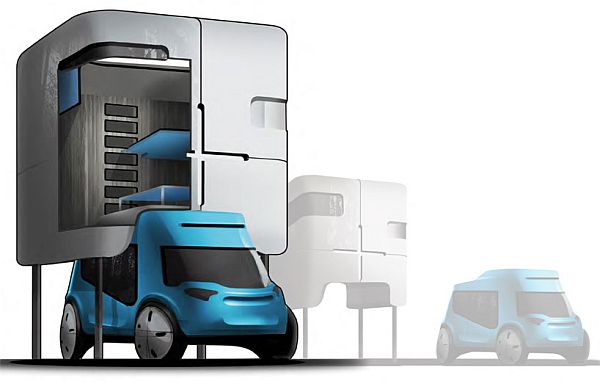 Designer Jon Salerno has managed to conceive a small space to live in comfortably with his neat idea of a micro home. Called Habitat, the little home incorporates your car and your home in a single place that suits your comfort or purpose. The electric car when parked underneath the 100 square feet cubic room becomes an additional space for the occupants. The home and the car are powered by solar and wind power sources. There is enough space in the little room for a comfortable bed, kitchen, dining, storing, and even shelves. The intriguing, yet green home is worth being appreciated.
3. A garden house out of old car tires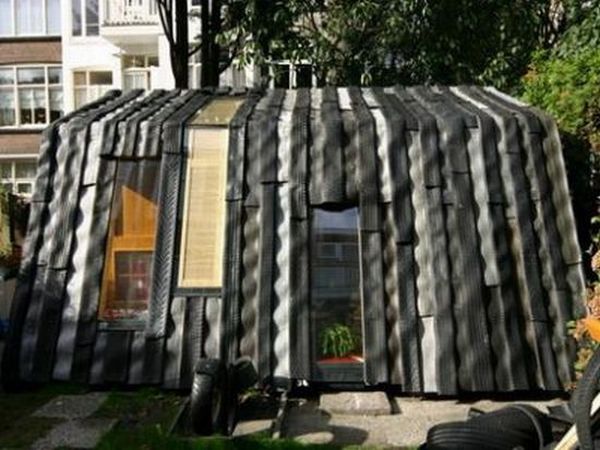 An "international collective of tire crafters" called the Millegomme designed a garden house that provided an office and storage function. The house named Maisongomme was built in 2005 by the team of Denis Oudendijk and Jan Körbes. They made use of old vehicle tires, re-used wood, insulation glass, and stainless steel trays. The reused wooden frames on which the little home was based was covered with multiplex plates and to make it water and winter proof, the facade constituted a breathable plastic membrane, stone wool isolation, and tire treads of old cars and trucks. All of the tires, which were implied to create this garden house, were collected from local garages.
4. Train car home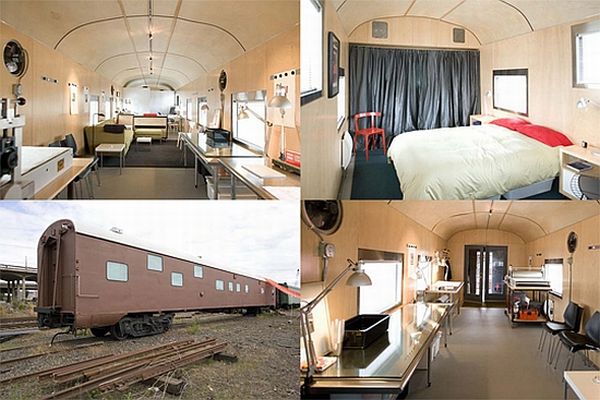 A 1949 Portland sleeper rail car was converted into an epicurean dwelling. Situated in Portland, Oregon, the rail car may look an ordinary plain from outside. However, the interior have all sorts of modern amenities and is a deluxe apartment. The sleepers and chairs of the rail were disposed off leaving behind 807 square feet space and a 10-foot-high ceiling. The luxurious home comes equipped with DSL, a full electric kitchen, and an incinerator toilet. The house also encompasses superior quality beddings and the enclosures are constructed with the best materials that are readily accessible in the market. This luxurious residence is for sale at Laurie Holland at a cost price of $ 225,000.
5. Eco-pod house: A recycled car tyre-tiled complete eco friendly house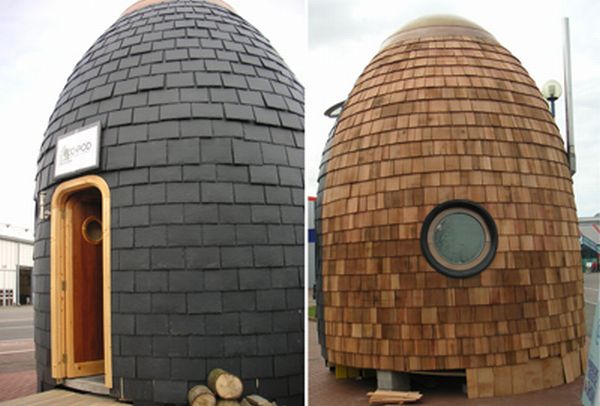 This tiny house called the Eco-pod house is designed by Aidan Quinn who has been residing in it for a long time. The little house is manufactured in sections. Polyurethane is used to make these sections, which were joined together. A lightweight concrete was sprinkled over the polyurethane, which is just 60 mm thick. This wall provides the structure with adequate strength and keeps the house safe from extreme weather conditions. Recycled car tires are used to make the tiles that looks like slate and is used to cover the exteriors of the house. This house is just four meters in diameter and 6.5 meters tall. There is enough space for a kitchen and a living area. It also has a comfortable bedroom and an odorless toilet. The eco pod has solar panels fixed on the dome shaped roof for water heating purposes and a wind turbine to generate power. The eco pod is priced at around £45,000.