There are many hurdles in the way of electric vehicles. We are still quite far from the day when we would see that most of our vehicles work on electricity. However, since the current sources of vehicle fuel are not sufficient, sooner or later, we would have to make the shift. Although there are many other types of vehicles that work on alternative energy, electric vehicles are the most popular. Nevertheless, these are still pretty expensive. Therefore, to tackle the same, companies like Cart-Rite offer electric vehicles that lie in the affordable range.
Electric Vehicle by Cart-Rite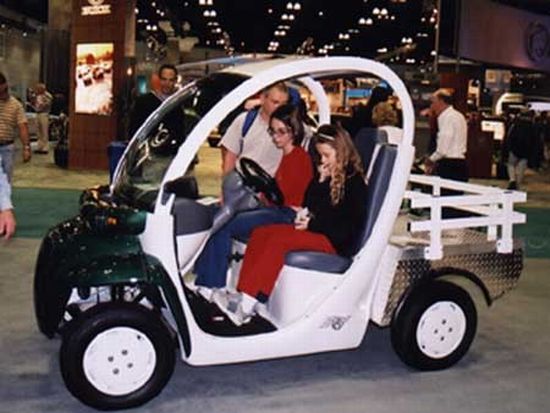 Electric Vehicles have become such a rave in the last few years. Even the major automobile brands are jumping on the electric bandwagon with glee. We have seen how a century-old Detroit Electric is magically back to work. Moreover, it sure seems as if the automobile community is trying its best to make sure that the dependence on fossil fuel goes down much more rapidly to zero than ever predicted. That is exactly why we are seeing a boom in electric vehicles. This will only continue to do more good for the planet.
Cart-Rite is a firm that specializes in public transportation and offers vehicles of various sizes and shapes. The company has now brought out a couple of new electric models. These are pretty decent and offer plenty of both style and substance. Although specializing in corporate fleets, Cart-Rite's selection of eco-friendly electric vehicles has plenty of applications on a smaller scale as well. Models vary in size from the two-seater Transporter to the six-seater People Mover, all powered by a powerful 48kw motor. This means more vehicles on the road with zero-emissions.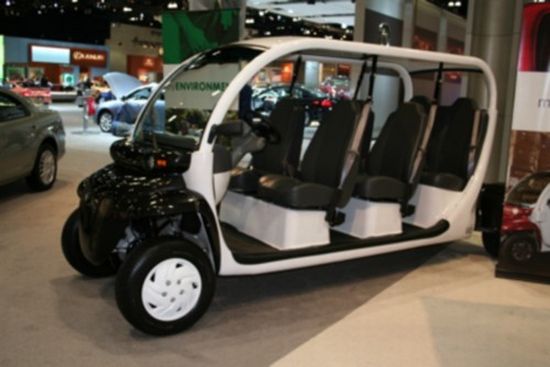 It is really heartening to see the electric revolution catch on so quickly. Even if it is by default, it helps the planet immensely. However, we have gotten well beyond the point where people can afford only the cars driven by fossil fuel. In addition, electric vehicles are great and do better service if they were to employ them in public transportation. The models offered by Cart-Rite will hopefully help in this regard.
Some more green electric vehicles like Cart-Rite
1. Eco-Taxi designed by a disabled man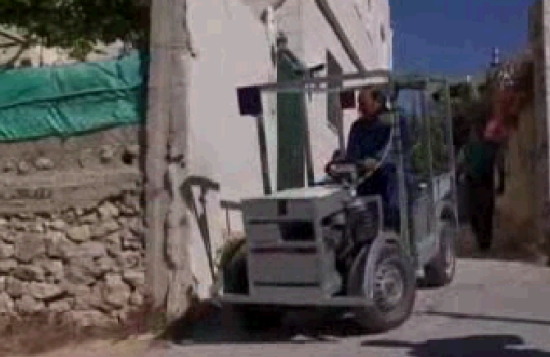 Eco Factor: Zero-emission vehicle powered by 12V batteries.
After spending most of what he earned on taxis, a 64-year-old Palestinian inventor who faces mobility problems has built the homemade electric car. This saves him from the trouble of walking on crutches and saves him money as well.
The homemade electric car carries the punch of 20hp and can reach speeds around 78mph. The inventor hopes his invention will be adopted by the Palestinian government to help other people with mobility problems.
2. KAIST's OLEV
Eco Factor: Zero-emission car powered by electricity.
The decline in fossil fuel reserves has tempted car manufacturers to think about vehicles that are powered by electricity. However, electric vehicles use lithium batteries, the deposits of which are expected to fall short soon. However, a large deployment of the systems will only make cars more expensive. Therefore, it might overcome the cost benefits that come with electric cars.
The Korea Advanced Institute of Science and Technology sees the solution in an electric vehicle that doesn't make use of batteries. The removal of battery packs from the system lowers the weight of the car, which has benefits on its mileage. The car, dubbed OLEV (Online Electric Vehicle) remains connected to the power cables beneath the road. Just provide it with adequate electricity to power the car's motors.
The inventors claim that if half of the vehicles running on South Korean roads are replaced by OLEVs, the country could save around $3 billion USD annually by slashing down oil imports by 35 million barrels.
3. Maya 300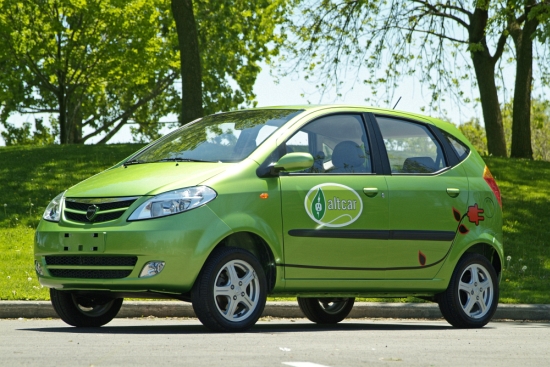 Eco Factor: Zero emission car powered by lithium-ion batteries.
ExxonMobil, a U.S.-based oil company, has stunned the auto world with the launch of a fully electric car – the Maya 300. Unlike cars manufactured by major players of the auto industry, the Maya 300 feels and looks just like a conventional gasoline car without any superfluous integration. The car is developed in conjunction with Electrovaya. It is a company that focuses on manufacturing lithium-ion SuperPolymer battery systems.
Since the company isn't popular for its expertise in car manufacturing, ExxonMobil is using a different type of launch program that gives consumers a chance to rent the Maya 300 and drive it via a car sharing plan known as the Altcar, before they can purchase the car for personal use in 2011.
The Maya 300 charges in 8-10 hours via a domestic 110V outlet and will be able to drive up to 120 miles on a single charge. Since the car doesn't include any expensive systems, the car is wouldn't be that expensive.
4. Homemade electric car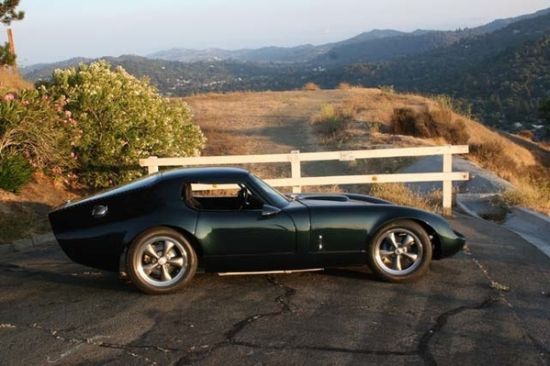 Eco Factor: Zero-emission electric car can be recharged in 3 hours.
We all love green cars, but sometimes their sluggish rides pull things back in favor of conventional fossil fuel powered cars, which all supercar fanatics love. Raul Atkinson, a software engineer by profession, wanted a car which offers the thrill of a muscle car and emissions of an electric one. While no such car was available on market with those credentials, at least not at the cost Raul was thinking to spend, he designed it himself using a Dayton car kit.
The car took 2 years and an estimated 2000 hours to complete. The project ended in a car called Raptor, which included a 3-phase AC induction motor and 290 nickel-hydride batteries. The electric system offered enough torque to propel the car to 60mph in just 8 seconds. The Raptor has a top speed of 100mph and can drive for 80 miles on a single charge. The recharging process isn't cumbersome as well, as it takes just three hours to juice-up the mammoth battery bank.
If ever any manufacturer takes it to the production line, the cost would fall down dramatically and would obviously flaunt even better credentials.
5. ElectriLite electric vehicle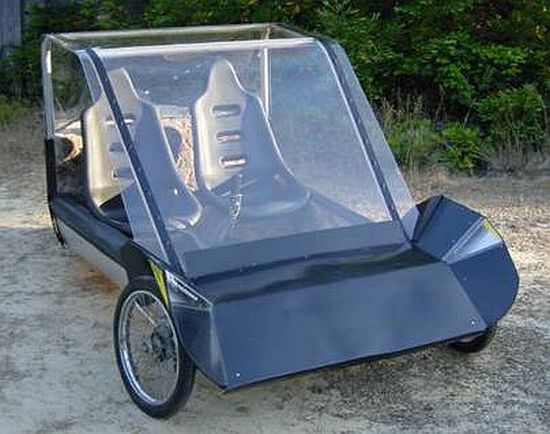 Eco Factor: Zero-emission car driven by an electric engine.
The car is intended to be locally produced and function as a transportation device. Furthermore, you can build it in communities with local capital and business ownership. The car weighs just 350lbs and will run on three wheels. It can seat two people and can achieve a top speed of 40mph. The conventional steering in the car is replaced with a trendy joystick with integrated throttle, brake and light control.
The car will be powered by electric motors in each of its front two wheels. If the batteries run out of juice halfway, the car also carries a couple of backup systems as well, which includes two pedal generator sets capable of generating 400W each, solar panels on the roof capable of generating 100W and 60W generating solar panels on the nose. In addition to these systems, there is still room for a 1KW fuel cell as well.
With those many green systems in the car, it can achieve a range of 50 miles without using its alternate sources, which can be extended to over 100 miles with the use of the alternate sources of power.
6. Electric vehicle by Trexa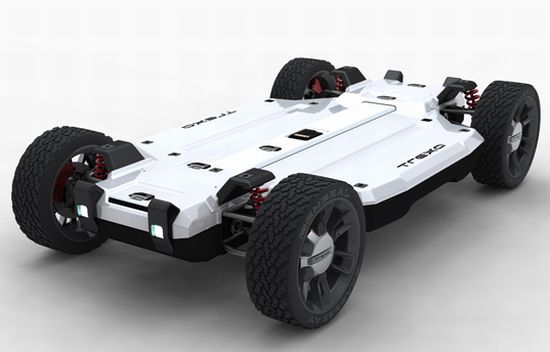 Eco Factor: Platform to allow users to design their own zero-emission EV.
Trexa is aiming to make electric car designing as easy as simply picking up parts and plugging them in your dream machine. The company has unveiled the world's first fully electric vehicle development platform that lets users design the vehicle on their own.
The platform includes everything from a battery to power electronics. The standard version offers an acceleration of 0-60mph in 8 seconds, a top speed of 100mph and a range of 105 miles. The onboard batteries can be recharged in just four hours.
Designers can build any vehicle they can dream up. The company is also offering a vehicle developer's kit with a docking system, steering wheel and CAD models, making the entire platform an easy-to-use plug-and-play system.