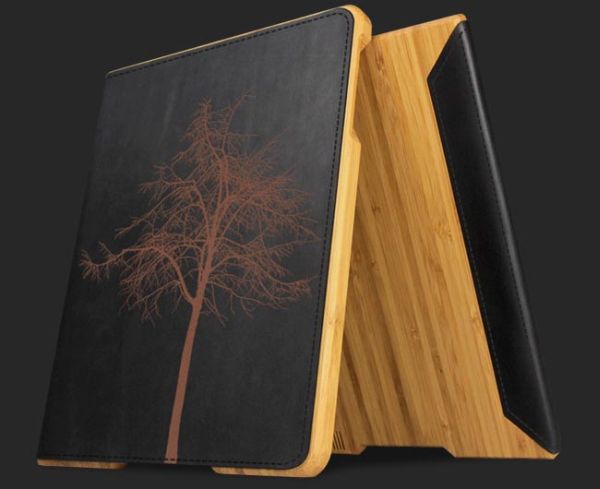 We all love electronic gadgets but it's very tough for us to protect them from scratches and damages. Nowadays, the slate tablet, iPad comes with highly featured and extremely thin elegant screen. If we put a protective screen, it can only secure the screen but the case is unprotected. Moreover, if the protective screens are not attached properly, the image quality is impaired.
So, considering all these factors, it is good to have a carrying case for iPads for a good protection and better portability. The latest innovations in electronic accessories has revealed eco friendly cases for precious electronic gadgets like iPads. Eco friendly iPad cases are good for environment and recharge us with the elimination of boring plastic peripherals. At present, environment protection has become utmost important and researchers are trying to develop this concept in almost all industries. The following are the few eco friendly iPad cases for which you are eagerly looking for:
1. Bionic iPad case – Charcoal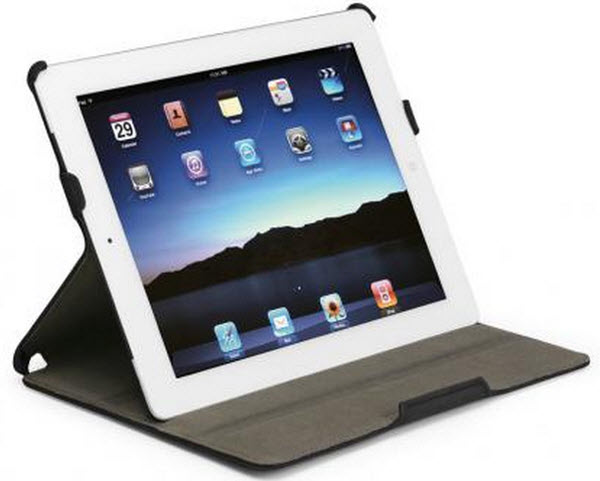 Brenthaven, the retail and consumer merchandise from Washington with 30+ years of experience in manufacturing protective bags, has recently revealed eco friendly bionic iPad cases. The moral obligation of Brenthaven is to use eco friendly materials for their products to save the environment. Each bionic iPad case is made from one recycled 1.5 liter water bottle in conjunction with bionic yarn, which is durable as nylon and is a product of recycled polyester. The design is marvelous with multiple viewing angles and it's tough enough to come with a lifetime warranty. It consists of a typing stand for the hassle free typing and its grip is just awesome.
2. Proporta Smart Recycled Leather Case for Apple iPad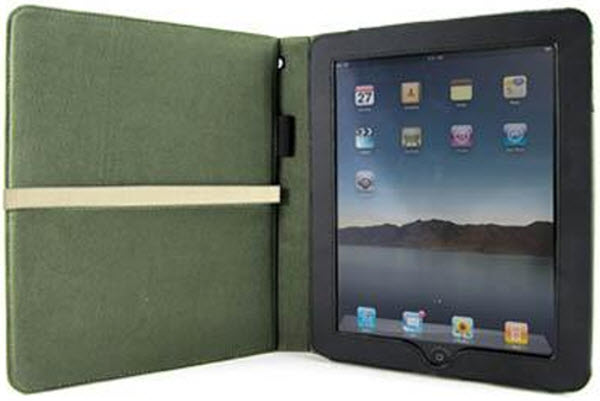 This recycled leather case is designed for Apple iPad and is a product of Proporta, the largest manufacturer of leather cases from Brighton, U.K. The beauty of this Proporta Smart Recycled Leather case is its handmade design. It is made by 100 percent recycled leather in the outside with a natural hessian woven cloth lining on the inside for more protection. The ribbon strap of this case turns it into a stand facilitating you to view in horizontal or vertical direction. It has a built-in pouch at the inside flap for carrying documents. It does not attract dust like other Apple iPad cases. This case is foldable to a book shape to protect the screen as well as iPad and also helps for easy carrying. A leather strap protects the iPad from all sides and helps to slide the iPad into the case.
3. SUBSTRATA iPad Case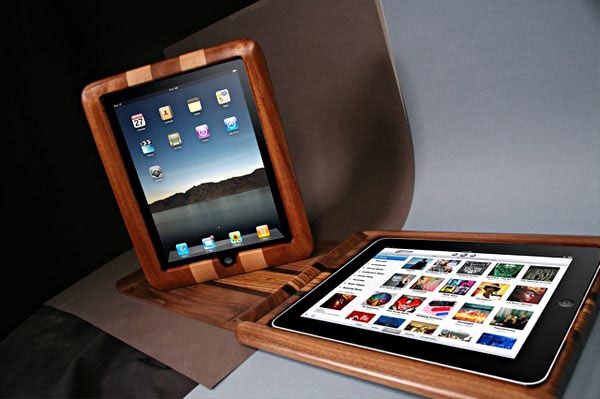 Substrata, an innovative woodwork designer company for modern life, has designed this marvelous iPad case from recycled wood. The hard shell of this case gives support to the iPad for working at multiple angles. Substrata supports the poverty & violence-hit nations like Cameroon, Gabon and the Congo or DRC of West Africa by purchasing wood from them. They use recycled packaging materials for shipping also. Being a big consumer of wood, they are causing for cutting the trees, and hence they took moral responsibility to help for reforestation by dedicating some amount.
4. The ECONUT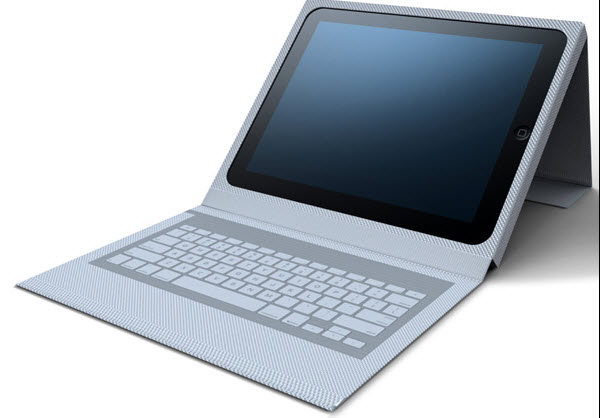 The ECONUT iPad case is designed by Cho Youg-jo & Jeoung Jun-tae and is made from the fibers of nature's multipurpose tree i.e. coconut tree. As we know, there is no waste parts in coconut so, the researchers are concentrating on this tree for making eco-friendly cases. This eco-friendly case is fold-able and features as a working keyboard. The coconut fiber is environmentally safe and biodegradable. This product is yet to be officially released in the market.
5. Vers Shellcase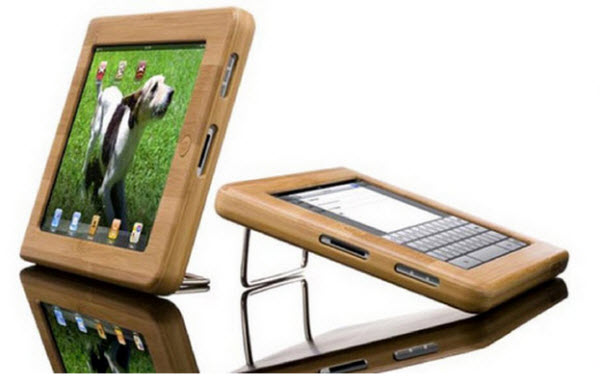 These shell cases are manufactured by Vers, an electronics accessories company from Wayland. This marvelous iPad case is made from Bamboo or US hardwood by hand-crafting. It is assembled with a metal foot by which the iPad can be positioned vertically or horizontally and used as keyboard usage. With this metal foot, you can view a movie, write an email by placing it at comfortable angles. It has durable UV and moisture-resistant clear coat for weather proof. It is a top loaded design with a snug and protective fit. All the discussed iPad cases are helping the nature by reducing the use of plastic and CO2 emissions. So, they are getting popular with the increased concerns of environment protection.