Even right now, when we have so many environmental issues, there are still people who remain in the dark about sustainability. It is mainly because of our current education system that doesn't lay enough stress on the issue. However, there are schools around the world that are changing this scenario in a very remarkable way.
Sustainability seems like just a choice right now. However, time is not far away when it might become a necessity. No one wants to see that as it would be filled with rising temperature, water scarcity, and other environmental issues which are starting to emerge right now. So, as the old Chinese proverb goes 'if you are planning for a lifetime, educate people'. Therefore, educating our youth about their duties as the inhabitants of this planet could be the best way out of this crisis. Furthermore, nothing could be better for it than to bring sustainability to school. So, here is a list of 10 eco friendly classrooms and schools where students can be groomed in a sustainable way:
Eco friendly classrooms from around the world
1. Group Phi's Sustainable Military School for Girls

Developed by Group Phi, this sustainable school has been constructed in Pune, Maharashtra, India. The school is the first military school for girls in India. It has been built with sustainability as one of the main criteria. The building will provide ample learning space for 720 students and also space for other activities. The building comes with a gray water recycling system to reuse waste water. The courtyards are covered with polycarbonate sheets. These protect the corridors from rainfall. Furthermore, by maximizing daylight they also reduce the amount of energy required to illuminate the interiors. The use of natural materials will lower the school's footprint and also keep the students close to nature.
2. Pugh + Scarpa Architects' Animo Leadership High School

Designed for Animo Leadership High School by Pugh + Scarpa Architects this green building targets LEED or CHPS certification. Moreover, the building's south façade houses about 650 solar panels which will reduce carbon emissions by over 3 million pounds. Faceted and ribbed screens appear as a façade motif. In fact, these visually connect the school with the community and modulate light. This helps to protect the building from unwanted solar heat gain. Furthermore, solar panels form the screen system on the longest façade of the building. These are augmented by additional panels on the roof.
3. Kita Design's Sun-powered Tree-top Classrooms

The Elleray Preparatory School in the UK features a unique set of forest classrooms that are designed by Robert Gaukroger of Kita Design Company. These are onstructed in the form of self-sufficient pods. Furthermore, the classrooms are fashioned from recycled materials and generate renewable solar energy for lighting. The units are constructed from ribbed timber frame set upon Douglas fir stilts and then clad in English chestnut shingles.
4. Mikou Design Studio's Docks School

The Docks School has been designed to be built in Saint Ouen, France by Mikou Design Studio. The development will be visible because of its roof, which provides a stepped tier structure offering space for various departments. Furthermore, the nursery and the primary school are sheltered by canopies laden with photovoltaic panels. In addition, they are inclined at an angle of 30 degrees for maximum sun exposure. Also, these panels are spaced by solid metal strips to avoid shadows being cast.
5. Project FROG's modular classrooms

Developed by Project FROG, these modular classrooms are outfitted with 60 solar panels. These reduce the electricity costs to zero and generate more energy that the building uses. Therefore, the 3500sqf classroom space has been built for Watkinson School and the project took only six months to complete.
6. 3DReid's RotatED

The RotatED has been developed in collaboration with Blue Forest. It can be turned on any of its seven sides to create an outdoor place with multiple application areas. Furthermore, the RotatED is provided as a base shelter with the opportunity for schools to select features from a range of finishes to photovoltaic panels and toilets depending on the budget and specific requirements.
7. Arkhefield's Creative Pavilion

The Creative Pavilion by Arkhefield Architecture not only takes the existing standard institutional structures to another level, but also makes them sustainable. The idea behind the building was to stimulate the social and learning values within the school through contrasting and existing spaces. The space inside the building is enough to house six classrooms or even a school concert. The simple design of the building not only keeps the construction material to a minimum, but also minimizes the environmental costs in terms of the building's footprints and the energy usage. The building has open facades which provide natural light minimizing the amount of energy required for lighting. The large expanse of the roof has been made to good use by installing a water tank to harvest rain water.
8. Blue Forest's off-grid 'Eco Classroom

Designed for Benenden School in Kent, the Eco-Classroom will provide an innovative teaching space that is surrounded by mature parkland. The unique education facility is designed to be entirely off-grid, relying only on solar energy for electricity. Constructed using sustainably harvested timber and incorporating a green roof, the Eco-Classroom also features a green roof that allows the structure to blend in perfectly with the woodlands. The structure is also the first building in the UK that processes harvested rainwater from the green roof into hot and cold drinking water using solar energy
9. Foster + Partners Langley Academy

Developed by Foster + Partners in Slough, England, the Langley Academy is a three-story building designed with a full-height atrium and provides assembly space for 1100 students. The building is designed to save 20% in water consumption, by harnessing rainwater and gray water, which is filtered for reuse in sanitation and irrigation. Moreover, the building's energy-efficient design and the use of solar collectors on the roof help save 150 tons of CO2 from being released into the atmosphere annually.
10. New Hillside Middle School

The Hillside Middle School in Salt Lake City School District, one of the oldest public school districts in Utah, has set up high standards with their green credentials for the others to follow. The $20 million structure maximizes the use of natural light to save on energy. In addition, the insulated windows keep away the heat, offering the students to study in a cool environment. Furthermore, the paints that have been used have low levels of volatile organic compounds. Moreover, a series of filters in the boiler room keep harmful particles from blowing through the school's ventilation system, giving the little kids clean, fresh air to breath.
11. Sri Sri Academy, Kolkata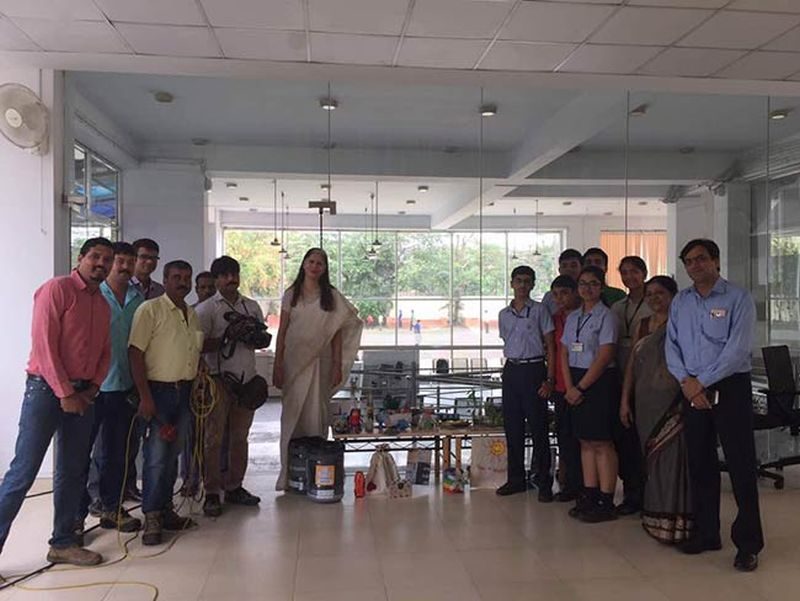 Image Source : ndtvimg.com
This school in Kolkata is setting an example how children can be taught about recycling in innovative ways. Every single student participates in the school's waste management practices and know the importance of segregating waste. Waste is segregated into dry waste, food waste, plastic, foils, e-waste and glass.
Cardboard boxes and plastic bottles are used to make creative objects in the school's Craft and Art classes. Food waste is composted in the compost pit in the school's compound.
The school children make use of things that can be recycled daily and decorative items from recycled plastic and paper waste. The waste water from air conditioners is used to water the school garden and for cleaning purposes, thus teaching children to conserve water. All the waste paper is sent to a paper mill to be recycled.
When children participate in these eco-friendly practices, they can spread the word about waste recycle trends in India to their families and neighborhood. Children can influence their elders and help spread the message of Swachh campaign.
According to the solid waste disposal rules in India, all solid waste has to be separated into three sections – dry, domestic and wet waste. The rules specify that waste-energy plants cannot burn mixed waste. Schools adopting recycling techniques through Swachh Bharat Program should start waste segregation, just as the school in Kolkata has done.
12. Eco-friendly primary school, Leicestershire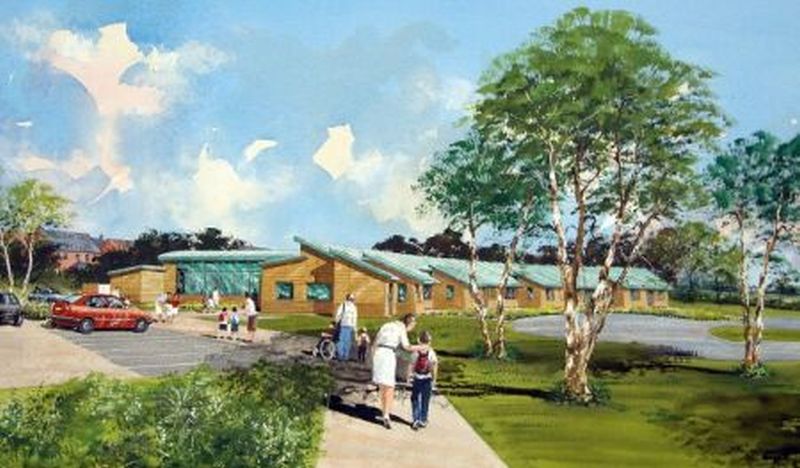 It took five years and £3.1m to build the first eco-friendly school in Leicestershire. The school has incorporated environment friendly features as that of solar powered heating. It is a very good move to have eco-friendly schools at primary level, as it would certainly help making aware kids at an early stage.
The new school has replaced snibston and Ravenstone primary schools. Further, the School has 210 students and it accommodates a computer suite, studio and art and technology rooms. The school is using solar powered heating system, a system to use rainwater to flush toilets and special cells for electricity.
Now hold, the school, which is located in the National Forest, is made of wood and stone. Here use of wood in building of school seems to be quite paradoxical to the term eco-friendly.
5 Ways to be Eco-Friendly at School
Believe it or not, schools have a huge environmental impact. They require lots of electricity to power up lights and computers; they use tons of water for drinking fountains, bathroom and kitchen usage; and buses contribute to air pollution. Paper use is also a big issue from handouts, to tests, to notebooks; paper is utilized in schools on a daily basis.
There are plenty of small changes you can make to your school routine that will have tremendous environmental benefits in the long-run. And the more other people adapt these positive habits, the more of an impact they will have on preserving our precious planet.
1. Use a laptop to take notes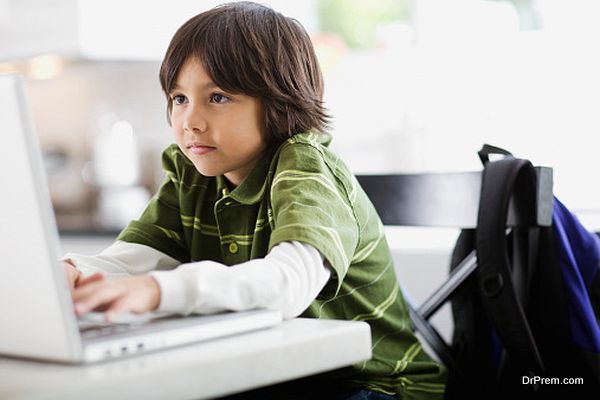 One of the easiest ways to preserve trees is to stop buying notebooks. It seems pretty smart, studious and responsible at first to have a big five-subject notebook for all of those class notes you (are supposed) to take, but when you think about it; those notebooks provide you with nothing but a backache from carrying them around in your book bag all day. Not only will you eliminate any paper waste that would have accumulated from using a notebook, but you'll actually be able to better organize yourself by setting up folders for each of your classes and storing all of your notes, essays and other documents in them.
2. Pack food in reusable containers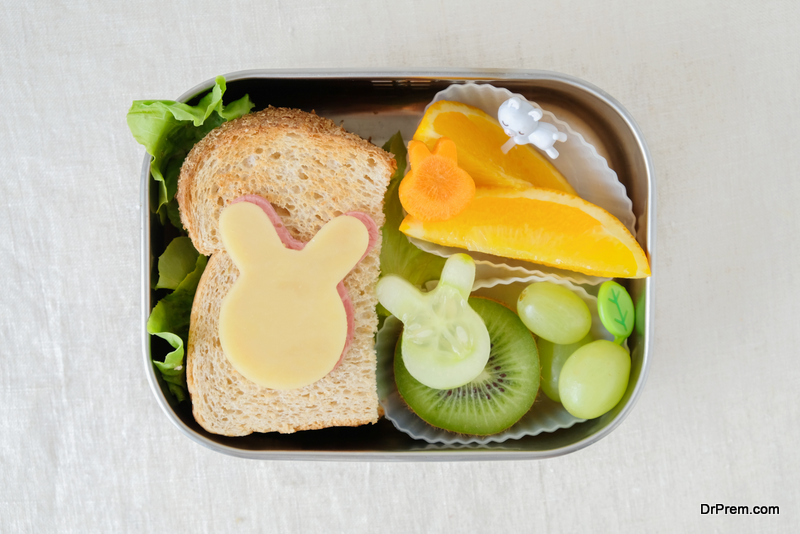 Use plastic Tupperware containers. They're cheap and easy, plus they can store pretty much anything. They also might encourage you to eat a little healthie.Try packing some nuts for a snack instead of brining a small bag of chips with you. You'll also save money in the long-run because you won't have to keep buying foil and bags.
3. Ride a bike instead of driving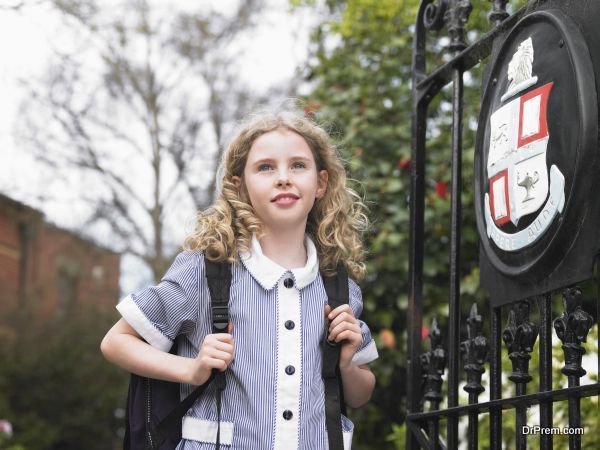 If you live close to school or campus, try waking up a little earlier in the morning so you can ride your bike or walk to class. Not only is it better on reducing carbon emissions, it's also exercise for you.
4. Use mechanical pencils to write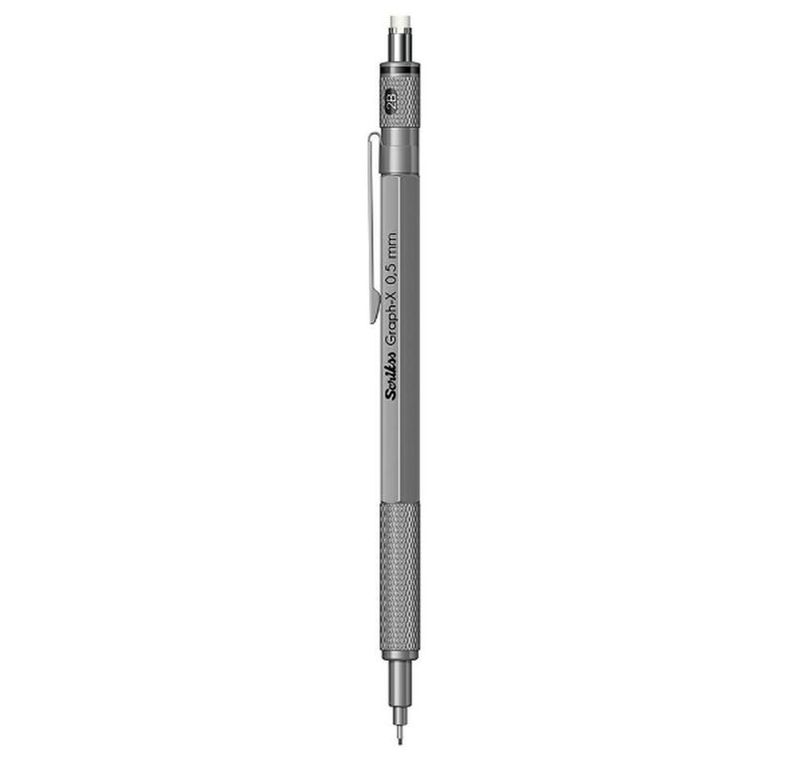 Since mechanical pencils last indefinitely, they produce less waste than plastic pens do, and they don't require cutting down trees like wooden pencils do.
5. Ditch plastic water bottles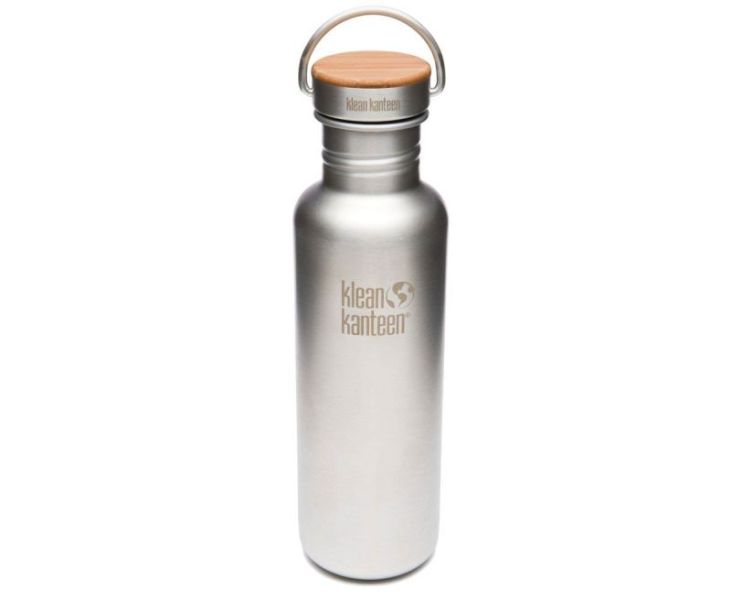 Drinking from plastic bottles has harmful consequences for both you and the environment .Instead buy one or two metal canteens or BPA-free water bottles and fill them with filtered water instead.
Final Words
Recycling and waste management techniques have to be brought up to scratch to solve the huge problem of waste filling up landfills and harming the environment. Mass education initiatives are required by the government so that every citizen can manage their own household waste in an eco friendly manner.
Conservation and preservation of natural resources and the environment is a lesson. Furthermore, it is a lesson not just for adults but for kids too. Therefore, in order to answer the rising concerns about the sustainability of architecture, designers have unveiled several green residential and commercial complexes. Moreover, they have now escalated efforts to design eco-friendly classrooms and schools. These can help teach students some green lessons in a green environment.