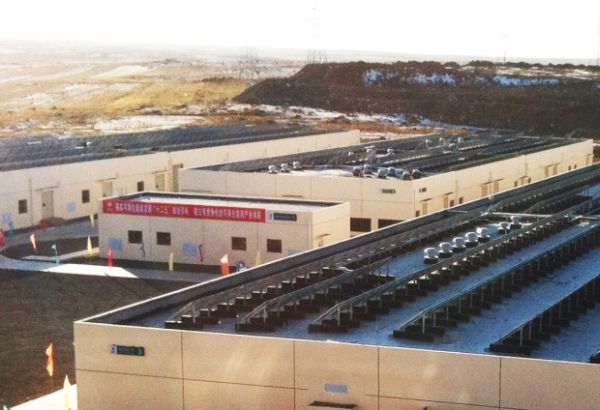 World's largest battery for energy storage has been realized in China. A collaboration of BYD, an automobile and rechargeable battery maker and the State Grid Corporation of China (SGCC) has worked behind the huge battery, which is located in Zhangbei, Hebei Province, China. The enormous battery can store 36 megawatt-hours of energy altogether. It combines 140 MW of solar and wind energy, 36MWh of energy and an advanced power transmission system, said its developers.
Put it simply, the mammoth BYD battery is capable to store energy to power all data centers of Google for almost two months or to provide electricity for around 12,000 homes for an hour. The entire project is worth more than $500 million. BYD offered batteries in arrays larger than a football ground for the project. Xiu Binglin, Deputy Director of the National Energy Administration finds the State Grid project as a move to highlight the country's efforts to preserve new energy resources.
The battery's developers think that it will remain as the world's largest battery for a long period. The gigantic battery is not known only for its big size and capacity to store energy. A mixture of various power options and smart grid technologies to store a big amount of renewable energy makes it a great project, analysts opined at the Solar Power International conference in Dallas last October. Indeed, this kind of energy storage projects reflects China's special interests to preserve fresh energy sources. When the globe faces disturbing energy crisis, a move like this is highly appreciable.
Via: SmartPlanet