Today is never too late to start thinking about the effect you have on the environment. Recently, the eco movement has had some major success but let us not stop now. Here are some artist that create upcycled art. Let them inspire you to stay true to your commitment to protect our planet.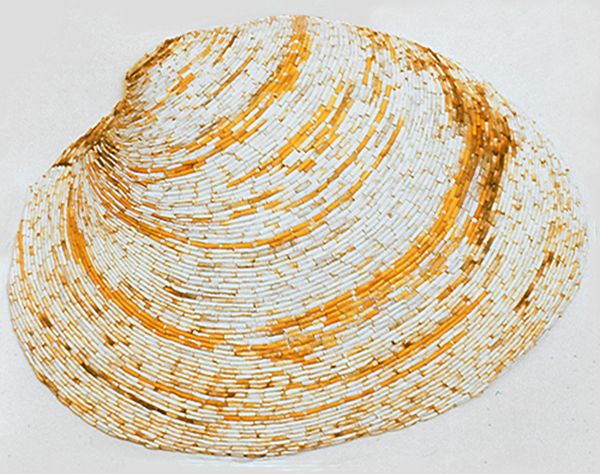 Tom Deininger
Do you know that some people do not consider cigarette butts litter? When walking through the city, the streets are covered with them. Luckily, Rhode Island Artist Tom Deininger knows how to take trash and create something beautiful. He found these cigarette butts on a beach in Newport. It inspired him to create this sea shell. In other pieces of his artwork, you clearly see more of the recycled theme.
Tim Noble & Sue Webster
Expert artists Tim Noble and Sue Webster take trash and use light to make illusions with it. 'Don't judge a book by its cover' is a saying that you should take to heart when viewing their work. For example their installation art Dirty White Trash (With gulls). It was created in 1998 out of six months of trash they collected from daily use. It is one of their most provocative art pieces in their gallery.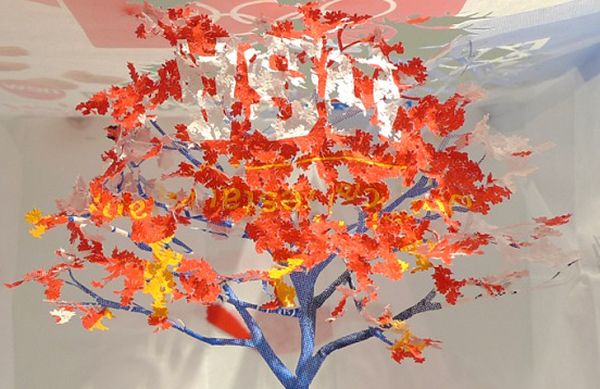 Yuken Teruya
Yuken Teruya is an artist based in New York. He gets his inspiration from his homeland, Japan. The medium that he uses to create his art with is recycled paper. Green Economy was a piece commissioned for a book. It kind of makes you think about the old adage 'money doesn't grown on trees'. But it seems that trees can grow on money.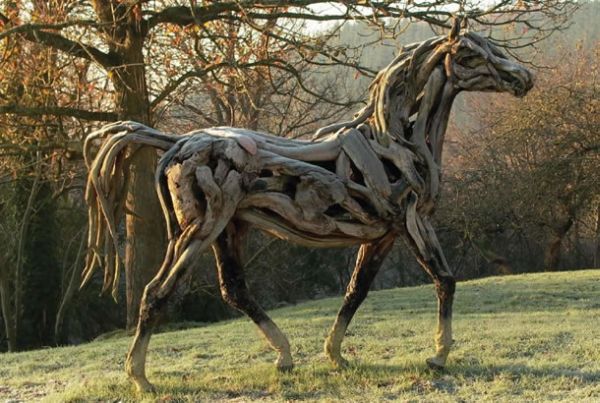 Heather Jansch
Heather Jansch uses driftwood to create large, lifelike animals. It is usually her driftwood horses that get all the attention but sprinkled in between the horses have been an occasional buck of bear sculpture. Even a pig. Jansch, like a photographer, captures the animal in action. It looks as if the animal will suddenly start moving at any moment. Jansch collects her wood from beaches along the coast.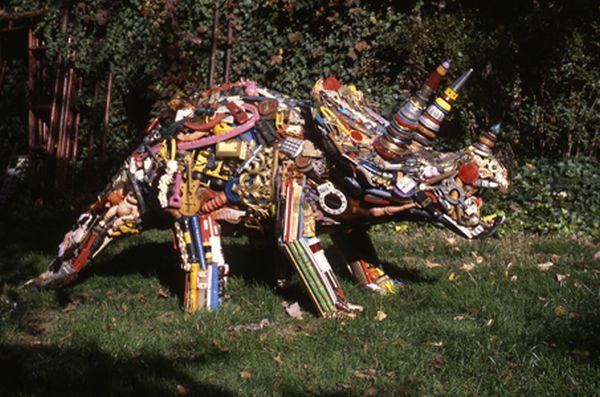 Leo Sewell
'Sculptor of Junk' Leo Sewell grew up near a dump when he was growing up. He has been using it to create art for years. He uses anything that he might find of interest. Little bits of plastic pieces add up together to create various size sculptures. Each one of his commissioned art pieces are different. His art work has been described as whimsical and his name is known through a large circle.