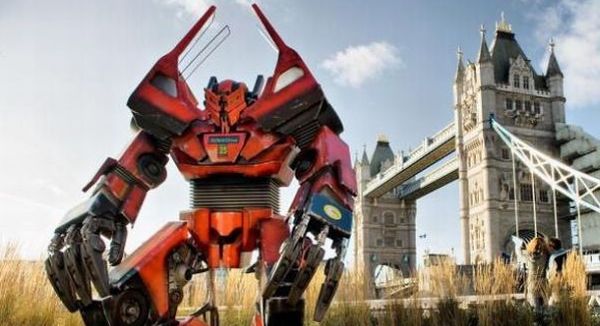 Technology is not luxury; it neither is derived from luxury. For all those who say and believe that great things are built under great patronage, robots made out of recycled materials may sound like a phoenix rise from ashes, but truly, technology has never lied in bondages. It flourished in big vision-driven companies and also in dingy garages and small rooms. There are robots designed from the so-called 'useless' things that have amazed the world with the creativity and technology infused into these inanimate objects to move around.
1. Robot made from scrap: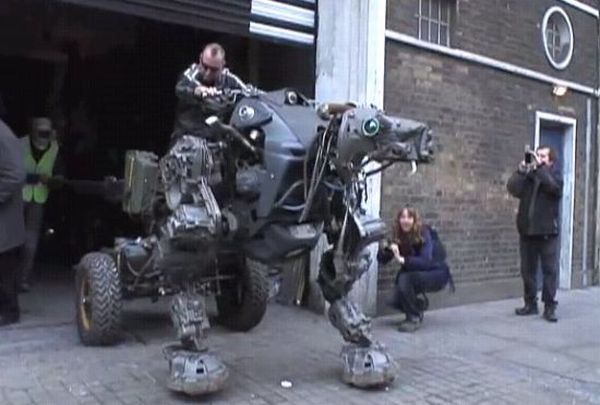 Imagine a huge robot dog walking on the streets of London, hurling fire, and not the usual barks, out of its mouth. This robot dog, named Larry, developed at Mutoid Waste Company, breathes fire out its mouth, which is a hood made of metal. The robot is built entirely out of scrap material and has a Citroen 2CV engine inside its metal frame. The robot dog has two tires instead of its rear two legs, which pace it up. Larry was designed in just four weeks and uses the gearbox of an old Feat car. Its eyes are a radar detecting device from an airplane.
2. Steampunk R2-D2 Robot: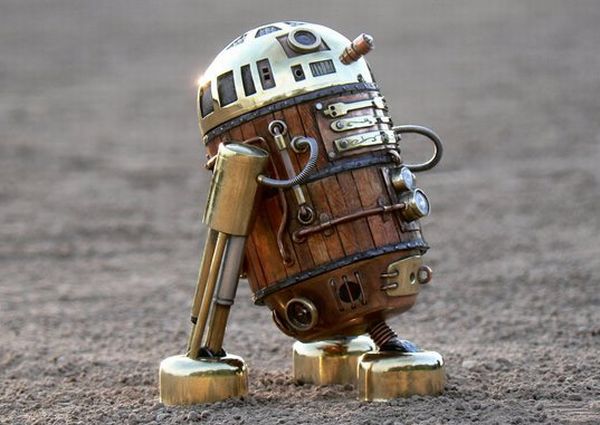 This is an incredible, inspiring robot that has been designed from recycled materials. Designed by AmoebaBoy, a UK-based artist, this robot R2-D2 has its boiler planks made of oval wooden coffee stirrers that came from a burger joint. The dome has been carved out of the internal material of a water meter. AmoebaBoy did it all himself to cut and finish the structure into a shiny head-robot that looks adorable. What ultimately came out was a cute, amazing robot that works efficiently. This cute, little robot rests comfortably on three legs.
3. DIY Wall-E robot: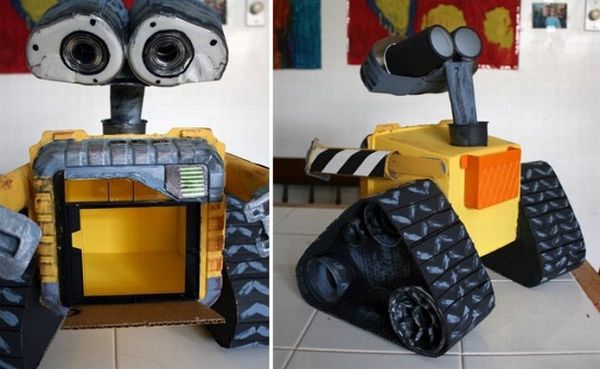 Inspired by the cute Wall-E character in the movie 'Wall-E', this robot, designed by Filth Wizardry, has been designed almost entirely out of kitchen waste- empty yogurt cups, boxes of cereals, bucket and stuff that's immediately thrown after use or is never used. So, Filth Wizardry's creativity also speaks volumes about recycling products to use. Keep your kids busy with this cute Wall–E robot. This surely differs from other robots made from scrap. The kids love the robot in the movie. We are sure they will love it here too!
4. Dog Robot sculpture by Dario Tironi: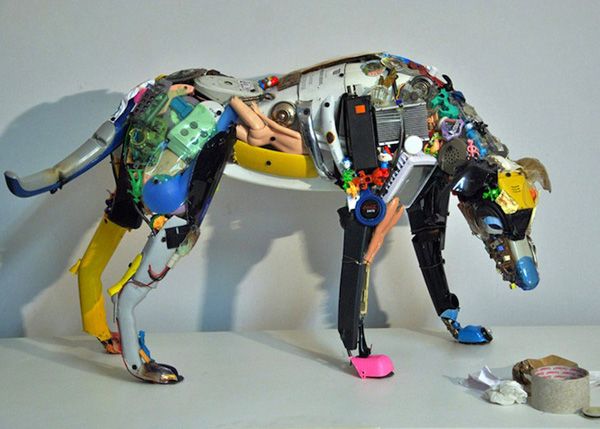 Beautifully architectured and designed, this robo-dog is designed by Dario Tironi, an Italian artist who is famous for his sculptures that are designed purely from items that are of use. This robot dog is colorful, looks exactly like a dog, and will fascinate kids due to the beautiful rendition of color given by the developer to the robot. It walks on four legs, has a tail, and is composed of several components and pieces that provide it flexibility. You won't want to discard waste now, or would you?
5. Sculpture made from motorcycle parts: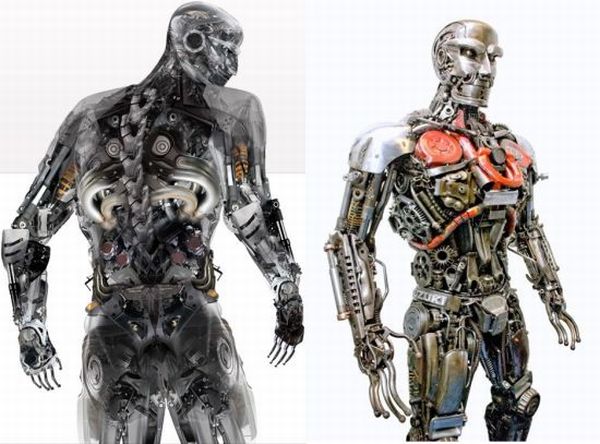 We never knew motorcycles could be put to such use. For a robot whose genesis attributes to parts from a motorcycle, it has to be masculine. So, environment-concerned designers at RoboSteel developed something people would look at with awe. This jaw-dropping life size robot, named MotorCycleMan or RoboMan, is shaped in the form of a man, and is designed almost purely from recycled motorcycle parts. This is a good example of recycling.
The two feet tall robot model took long hours of dedication- more than 750 hours of constant toil- to combine more than a thousand parts of a motorcycle hidden to perfection in the veil of its outer structure. The value of RoboMan can be gauged from the fact that it will be offered as a prize in the NEC Motorcycle Show and is currently at the RoboSteel stand. And when components from motorcycle giant companies from around the world are combined, the outcome is bound to be extraordinary.