We all know about the usual contenders in alternative energy: The ever-preppy solar energy, the never there when you need it wind energy, and hot and heavy geothermal. But you've never seen alternative energy like this before. Here are a couple of the strangest renewable energies I've ever heard.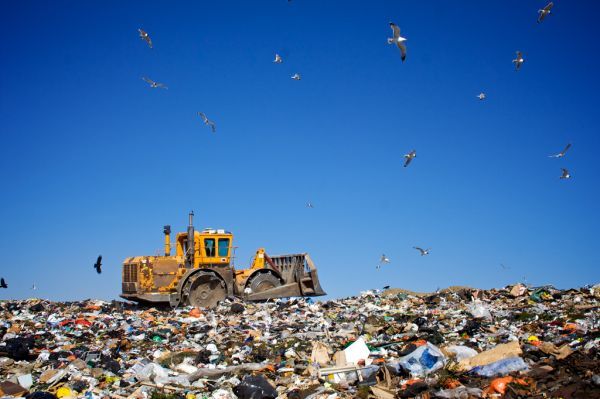 Energy from landfills
So trash is…good? Or trash is bad? It is hard to say for sure either way. But it is great that even after the life of our trash is over, it can still be useful. It just brings up an interesting conundrum. Should we still try to reduce the amount of waste we create? If so, then plants like these won't be effective. But it is still kind of cool to think about. This is the world's largest landfill gas recuperation plant. The way things usually work in landfills is that, the trash lays there for a while and then it decomposes and in its place is methane. Usually the methane is free to enter into the atmosphere and causes havoc there but power plants like this one in California are able to collect the methane and use it to produce energy. It averages about 50 megawatts in energy.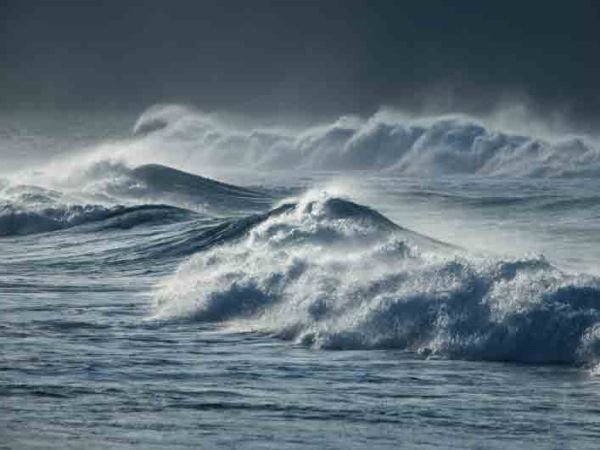 Wave Energy
Wave energy, to me, seems to be the solution to energy problems. Wave energy, energy harnessed from ocean waves, appears to be the only energy solution without an extensive list of cons. Unlike solar and wind energy, not a day goes by when there is not a wave in the ocean. Water is constantly in motion. But despite that, Pelamis Wave power, the name of the company that owns the red worm pictured above, is the only commercial wave power plant. For some reason, people are put off esthetically by the way it looks. All that potential energy lost! Because people don't like how it looks.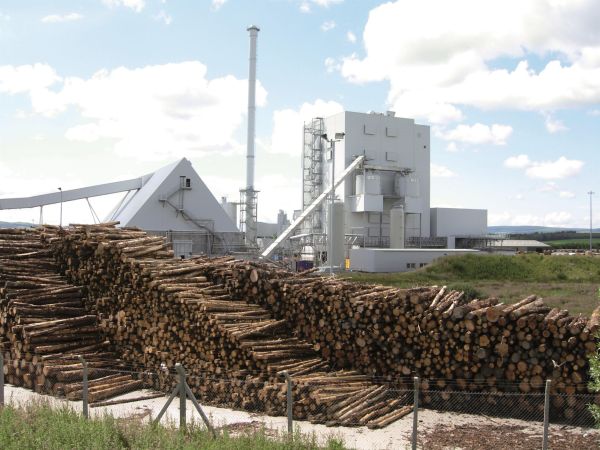 Biomass fired power plant
It is amazing to think that a building the size of Oy Alholmens Kraft in Pietarsaari, Finland, could be run solely on biomass. Biomass is simply organic materials, some kind of plant life, in this case wood and peat. Their power plant produces 550 megawatts of electricity. The trade-off for that amount of power is a huge amount of biomass consumed. At last count, they needed 120 trucks a day to keep their plant up and running. Luckily the wood and peat is a replenishable resource. Although it grows slowly, they always plant back what they use.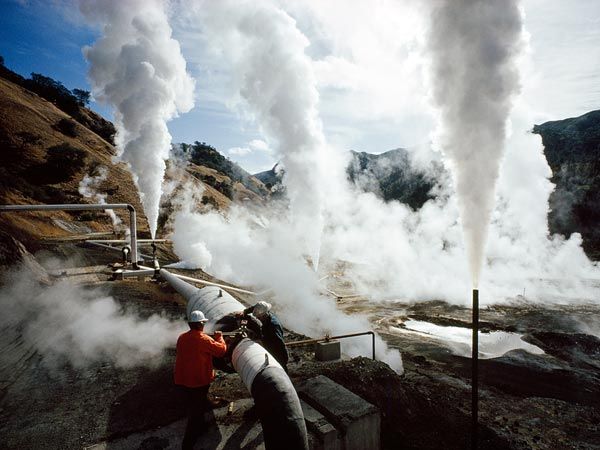 Geothermal Fields
This is the world's most productive geothermal field. 22 plants operate in this field. The power generated in these plants are about 900 megawatts, enough to power 900,000 homes. California is abundant with natural hot springs and geysers, that the power plants use as geothermal sources. Sadly, reduction in the aquifer that feeds the geysers has been depleting and is at half the original size.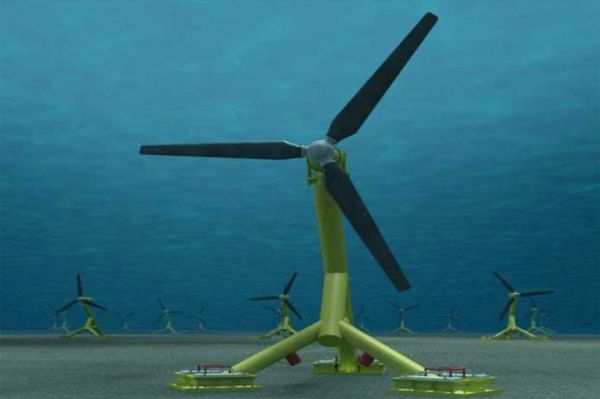 Tidal Power Turbine
Tidal power works much the same as wave energy. With tidal energy, there are turbines in the ocean and the pull of the sea powers the generator. This technology is expensive and that is part of the reason why only a few have made it into a commercial business. People are afraid of what kind of impact these tide turbines will have on aquatic life. There have been no long-term tests so the matter is up for debate.