Cost Effective –
These days being eco friendly and affordability is the main motive in mind while shopping for furniture and house-hold things for many buyers. The best way to get both the options in one way is to use cardboard furniture. These cardboard furnitures are the most economical option available. Corrugated cardboard sheets are used to make furniture across many countries. Cardboard are considered as the best form of eco friendly material. And cardboards being eco friendly it is gaining huge amount of popularity amongst the environment conscious people. These furnitures are easily available and are very safe.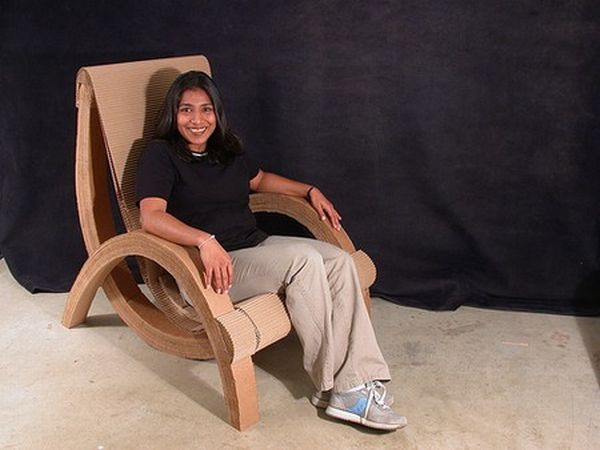 Eco Friendly in Nature –
Cardboard furniture is even popular among people who are allergic to metals and certain chemical contents. The cardboard furniture is well known for their durability and is made up of heavy corrugated cardboards. The cardboard furniture even has foldable options and this makes it easier for storage as it takes less amount of space. These furniture are light in weight as they are made up of cardboards and even make them portable in nature. They make good economical option for public gathering or functions as also cuts the transportation costs. Relatively to wooden furniture which is expensive and even heavier.
Maintenance –
People looking for redecorating the house the economical way can opt for these furnitures as they can match the interiors with sheets of different colors and pattern covering the furniture. These furnitures can be installed without any additional effort. The maintenance is also cheaper compared to traditional furniture. The cardboard furniture is the most convenient option if the house has toddlers around as it is soft in nature hence risks of accidents are very low. These furniture's are not like other furniture's in terms of if in case the wooden gets worn out it has to be resold or repaired and cardboard furniture can be recycled with other cardboard materials when the purpose is met.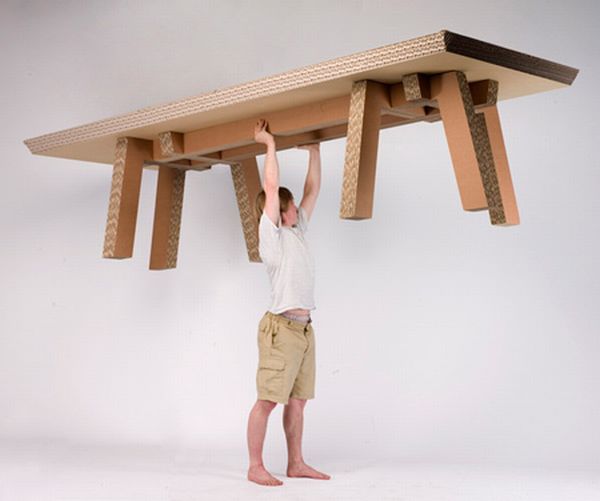 Light in Weight –
It is the best preference for people who have frequent transfers. As moving with heavy and large furniture causes a lot of inconvenience and consumes lot of money in transportation also. For students this environment friendly furniture is also a cheaper alternative. As they have tight budget to spend on furniture.
Customization –
Cardboard furniture can also custom made per customer space and requirements. These furniture can also be made into different designs and pattern and can be self made also. Many furniture types like beds, chairs, dining tables, sofas, center tables, stools, side tables, book shelf, wall decorative, contemporary designed furniture can be made using corrugated cardboard.