Bua Bhat is a very famous design industry in Thailand. Besides, the factory of this industry is located at Chiang Mai. It has been introducing various home decor accessories into the market from past few 2 years. The specialty of this company is that it makes these accessories by using the recycled items. Apart from manufacturing such eco-friendly items this industry is also supporting the community by providing employment to women, Moreover this manufacturer is also putting its effort in preserving the surrounding village's traditional lifestyle.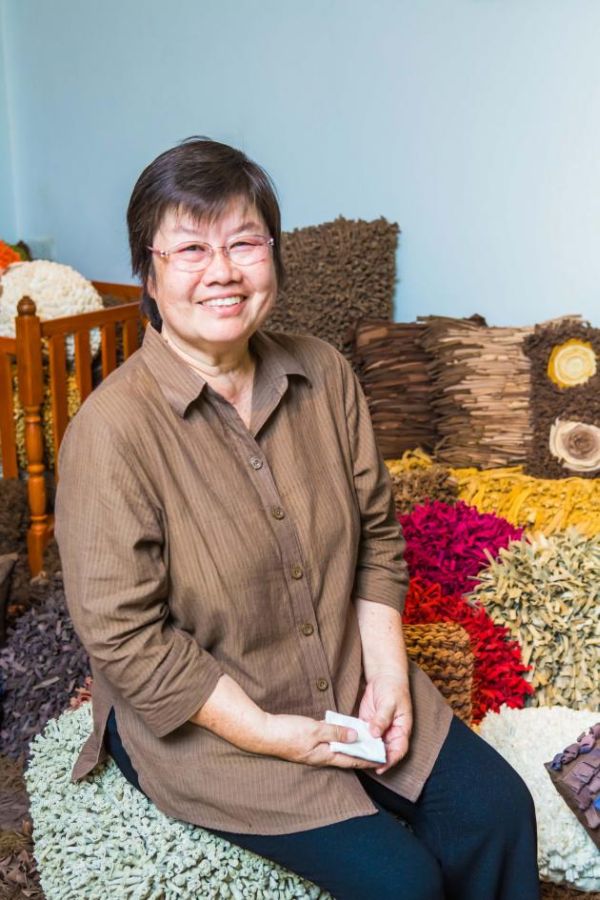 Wilai career:
Bua Bhat is a dream for Wilai Paichitkanjanakul since 1987; however, he made it true in the year 2011. Besides, it was the parents of Wilai who had set up the first Lanna textile store in Chiang Mia's. This great personality had her graduation in Chaing Mai unversity, later she went for a textile study tour to India, Nepal, Taiwan and Phillipines. She laid foundation for her cotton mill after coming back to her home town. It was from her father Wilai learned weaving. Her father then opened a shop in Chaing Mai called 'Bua Bhat', which means sunflower. Wilai said that she had not visited her father's shop before the textile study tour. She realized the importance and beauty of fabrics after visiting various textile shops in abroad.
She came up with an innovative idea of helping the local artisans in selling their designs by designing them in a great way. This business experienced a great success for over 5 years, but quite low in 1992. In fact his is due to the soared cotton prices. Wilai immediately thought about the alternatives to cotton and realized that the fabric scraps would be apt for manufacturing her eco-friendly products. She turned her ideas very innovative and came up with handmade stools, rugs etc. This great lady had brought many eco-friendly products of her shop to Bangkok international house ware and gifts fair in the year 1998.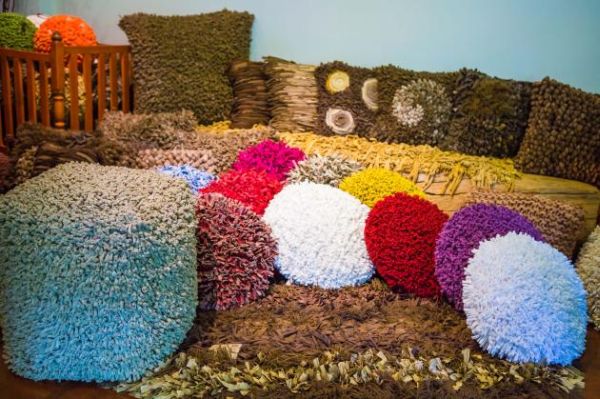 Reasons for success behind Bua Bhat success:
Many international traders had ordered her products quickly with the eager of selling her products. She had also show-cased her collections in the Objet and maison at Paris in the year 2009 and 2010. She also took feedback from the traders at international fairs about her products. She says, 'taking feedback from the shoppers would be helpful for us in enhancing the designs of our products'. She had designed a slogan to her industry Bua Bhat and it includes art of green home products.
Her Bua Bhat offers bean bags, cushions, daybeds, stools etc with removable covers. The signature of her factory includes Rocky stream rugs, which looks like embroided rugs with flowers, foliage and forest. She said in an interview that she learned embroidery from the handicraft books of Japanese. She had also followed certain tricks to come up with more innovative designs. She said that the innovative designs will always take the value and demand of your products to peak levels. All the products of her factory are handmade and are made by villagers. Many villagers are earning a good sum of money by using their skills in designing the eco-friendly products.
In general the cast-offs of factory are washed before dyeing them in brown, red, green, purple, cream and pink. This factory ensures you for their products quality, comfort and durability. To ensure you for comfort, durability and quality all their seats and cushions are stuffed with the synthetic fibre. Their rugs too look great and suit any kind of room. Wilai had recently taken inspiration from the Lanna style architecture and produced the cushions which look like the roof of a temple. Their products had also won many awards too.