Last year 3T's Integra stem was introduced by Eurobike. It was provided with integrated front cap placed over the computer system of cycle or on power meter. Now, they have come up with the new and upgraded 3T's Integra stem is specially designed to fit over the Garmin's cycling computers. To ensure it's success they fitted it on the Barracuda bikes by garmin. The carbon fiber stems are used by the full Pro Tour Team for the first time during the race as claimed by them. Third party mounting option is previously flashed in Bar fly and Quarq, but 3T's is first time integrated into the stem.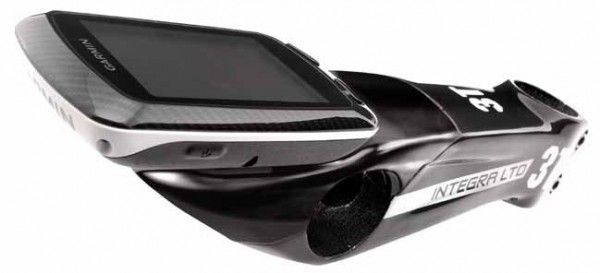 Specifications of 3T Integra stem :
3T Integra stem protects the head units of garmin edge because of it's carbon fiber.
security is enhanced for sporting use
Clamp bolts sneaked by shroud add more Aerodynamics and improved the appearance
Integration of Systematic Wireless device
Easy to use
Suitable for triathlon bikes, track, road
Can be used in cyclocross bikes and MTB
Partnership Of 3T with Garmin :
The partnership of 3T with Garmin allows the integration of electronic instrument into bicycle that can act as a base for Garmin's range of GPS and performance measurement device. They together presented racing bikes as a hi tech product. Garmin is famous for performance monitoring and measuring critical data like cadence and power output. They are always looking to bring out the innovation like they used advanced instruments in bicycles to make it robustly protected and easier to use.
Conclusion :
The bicycle riders of this generation are smart and comfortable by the use of information technology in their designer bikes to enhance their performance without much tension. The technology is used in designing cockpit components, wheels and frames. The cyclist gets the better view of their ride data.
Via : Bikerumor