This is a marvelous drifting beacon that also serves as a forewarning device and guidance system on the sea. The flexible and purposeful design can be used in any water body like a sea, lake or even a pool. It can be a convenient addition near a lighthouse and help in supplementing its functioning. The ingenious gadget, designed by Dr.Hakan Gürsu from Designnobis, has bagged the Design Turkey Award. Catering to the niche of product design and industrial design.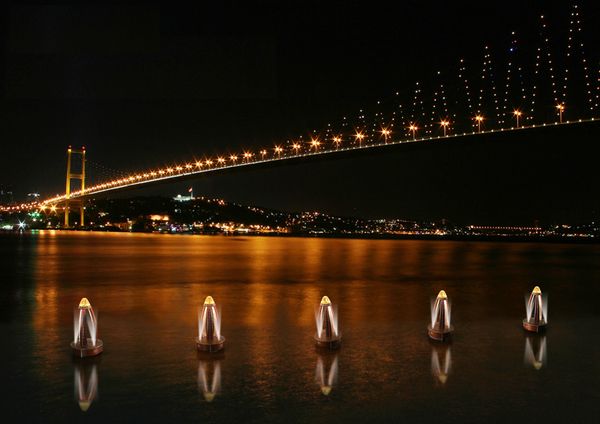 The practical design of the buoy is also quite fine looking. This floating device will be a handy addition along ports, sea shores and marine entries. Handling and operating the device is a cinch. Moreover, the maintenance cost is also not too high.
What sets it apart from other similar floating devices is its sustainable design. This device, powered by eco friendly technologies, can keep going on its own. Solar and wind energy fuel the device. These renewable energy sources also supply power to its built-in lights. Many light emitting diodes and LEDs have been slotted in the top conical section of the device. Solar panels have been slotted inside its cylindrical body. The unique design assures safety and also aids in relieving the traffic flow.
Via: Behance