Most drugs can be thrown in the household trash, but consumers should take certain precautions before tossing them out,. A few drugs should be flushed down the toilet. And a growing number of community-based "take-back" programs offer another safe disposal alternative.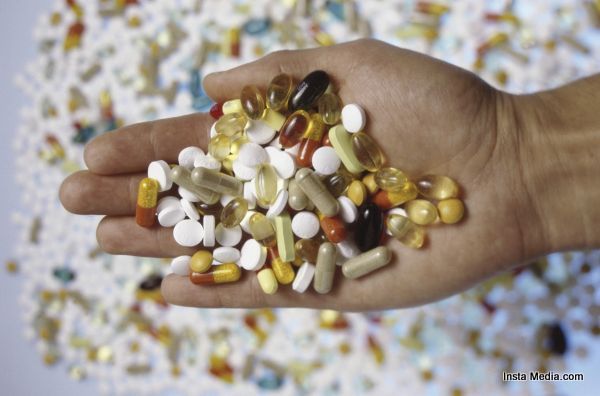 Safe Ways for Drug Disposal
Follow any specific disposal instructions on the drug label or patient information that accompanies the medication. Do not flush prescription drugs down the toilet unless this information specifically instructs you to do so.
Take advantage of community drug take-back programs that allow the public to bring unused drugs to a central location for proper disposal. Call your city or county government's household trash and recycling service to see if a take-back program is available in your community.
If no instructions are given on the drug label and no take-back program is available in your area, take them out of their original containers and mix them with an undesirable substance, such as used coffee grounds or kitty litter —to make the medication less appealing and unrecognizable —then put them in a sealable bag, empty can, or other container to prevent the medication from leaking or breaking out of a garbage bag.
Before throwing out a medicine container, scratch out all identifying information on the prescription label to make it unreadable. This will help protect your identity and the privacy of your personal health information.
Do not give medications to friends. Doctors prescribe drugs based on a person's specific symptoms and medical history. A drug that works for you could be dangerous for someone else.
When in doubt about proper disposal, talk to your pharmacist.
Medicines that are flushed or poured down the drain can end up polluting our waters, impacting aquatic species, and contaminating our food and water supplies.  Most medicines are not removed by wastewater treatment plants or septic systems.  Scientists have found medicines in surface, ground and marine waters as well as soils and sediments in the Pacific Northwest.  Even at very low levels, medicines in the environment hurt aquatic life. Using a medicine take-back program is a simple, sensible way to reduce the amount of medicines entering the environment.
Summary
Prescription drug abuse is the fastest-growing drug problem in the country. Prevent drug theft and abuse by using a medicine take-back program to dispose of your unwanted medicines.  It's the best way to protect our kids and families.