Being environmentally friendly is a new popular trend that many try to incorporate in various aspects of their lives. We eat foods that are organically grown, wear clothes that are made with fibers that are organic and are made in eco friendly factories. A lot of modern homes are also designed to be environmentally friendly; they have complex systems that are energy efficient, reuse water. With so many things be invented with the ultimate aim of saving our earth, the next thing we could do was to develop public areas that are environmentally friendly.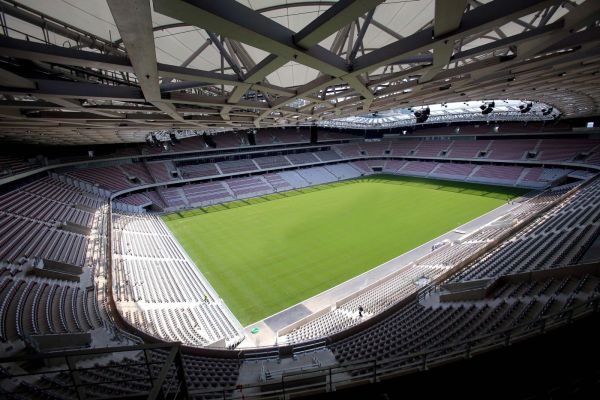 The Stadiums Green Features:
Recently in the French city of Nice, they had inaugurated a new stadium. What's so special, you ask? Well, this stadium is the state of the art construction is completely eco friendly. The eco stadium is the first if its kind in Nice and probably the world. It was officially opened to the public by the Christian Etrosi, Mayor of Nice. The city can now boast of a stadium that has 7,500 sq. meters of solar panels that are fixed to the rooftop of the stadium that can produce plenty of energy to light up the entire stadium. These panels can produce triple the amount of energy needed to power the entire stadium, there are plane to sell what remains of the energy generated to power six hundred homes. The stadium has been named Allianz Riviera; after the insurance company that sponsors this colossal arena, a total cost that adds up to 1.8 billion Euros annually. They have develop a mutual system where the company can utilize the energy generated by a complex system of rain water flow and propellers that are controlled by a Var plane, to power its air conditioning systems.
Construction of the Allianz Riviera:
The stadiums main source of energy is geothermal to a large extent, most of which it extracted from a valley located 15 kilometers outside the city using an underground system  the stadium can house more than 35, 000 people and is also selected as a host for the European Football Games that will be held sometime in 2016, in France. The stadium took around 245 million Euros to build; the full cost was borne by both public sponsors and private sponsors. According to newspaper Nice Matin, the Allianz Riviera is one of the most expensive stadiums built in France. The other contenders are the Marseilles Velodrome and the Lille Grande Stade which was opened recently and was around 282 million. The Allianz will have a museum that is dedicated to the history of French sports, to be added later. Apart from football games, it is also capable of hosting concerts, congresses.