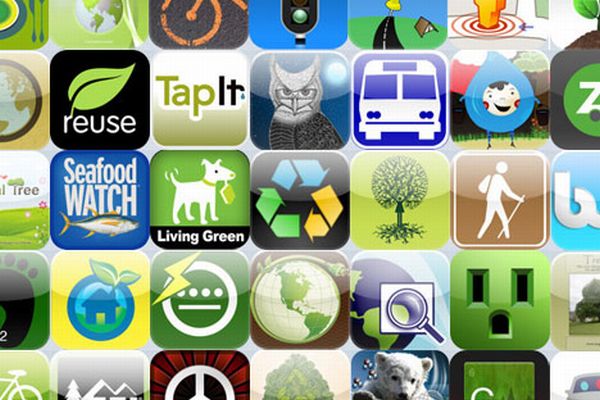 Green technology is one of the most adopted technologies these days in almost all fields of technology and science. Green is the word everywhere and people love this green technology to the core. These days even the apps for mobiles are made keeping green environment in mind.
These green apps are gaining massive popularity among all ages of people and especially among youth and students. These apps available on Android Market have become a source of imparting the message of saving our environment. Most of these apps are available free of cost. These apps makes your phone go green, saves your battery life, helps in calculating carbon footprint and much more.
Here is a list of 10 green apps for Android users that are creating a buzz around.
1. 3rd Whale Mobile App
This Android mobile app is a really cool one that lets you find the locations around you that offer green products. It also provides the location for fair trade shops, yoga centers, ecofriendly meetings, vegetarian restaurants, and much more. All you have to do is tap the search button in the app and you are into a greener world.
2. Eco Buzz Widget APP
The Eco Buzz Widget makes everything go green in your Android phone. It is specially made to deliver the information on climate change, best places to buy organic threads, Ecofriendly car and much more. It helps you find out locations and objects that has least impact on environment. Overall it is one of the best green apps for all green technology lovers.
3. Print Green App
The Print green app emphasizes on the sustainability in the printing and graphic arts industry. This green app lets you print green on any kind of object in your mobile. This Android app is an initiative from Chevalier International Printers which are known for their first Carbon neutral printer in Europe.
4. IAmGreen App
This green app is made to deliver the message of saving our environment by recycling cell phones. The concept says that every year millions of cell phones are used and are thrown into garbage. This garbage cell phone covers a plenty of area and also pollutes the green environment. So this app is made to create awareness among people regarding the recycling of these unused cell phones.
5. Green Mileage App
This cool green mileage app is specially developed keeping in mind the vehicle's mileage questions. This app lets you track your vehicle's mileage when you are on the move and gives exact detailed information about the mileage of your vehicle. It records each time you fill-up you tank and also determines the vehicle's MPG.
6. Green Driving Gauge App
Next up is the Green Mileage App which is again something related to your vehicle's mileage. This green app determines your driving and provides solution and feedback to help improve the efficiency of car and make you a fuel efficient driver. It also keeps a check on your acceleration and breaking intervals.
7. GreenYou App
This cool green app developed for the Android market is capable of calculating the quantity of carbon footprint on the planet by providing the information related to transportation, housing needs, and solutions, food locations, goods and services provided for green environment and ways of saving the environment. When you are done with the calculation part, make your own Green plan by selecting various key options and see how much impact is made by you on the environment.
8. Green Sushi Selector App
Next up is the Green Sushi Selector app that allows you to find your favorite sushi available in market. This green app provides you the every key information regarding sushi and also lets you know which species is harmful to human beings as these days some sushi come from threatened fish species. This perfect green app will make your work of ordering a safe and green sushi very simple. So next time when you go out looking for a decent and non-harmful sushi, do make use of this app.
9. iGreenCircle App
This iGreenCircle app allows you to interact with people who love this green technology and have faith in improving our green nature and saving our planet. It acts as a social media where people can interact anytime from any place of the world. Using this app will help you in transferring and gaining knowledge from different people across the world.
10. Recycle Guide App
Next on the list is the Recycle Guide app that is developed to provide a complete guide for using various recycled products effectively. This app helps the environment by providing new effective recycling ideas. Now you can use this app to discover things that are available around you which can be easily recycled into useful products. Moreover, it is available free in market.