Tackling the garbage problem isn't as easy as it appears. While a few souls may be adamant on recycling and reusing stuff, not all take the trouble to minimize what has become a global problem. Frustrated with large amounts of e-waste filling a landfill site in Phnom Penh, Cambodia, and witnessing children playing in the area instead of studying in school, a researcher named Dhairya Dand decided to take matters into his own hands, and, initiated a project called ThinkerToys to recycle e-waste to turn it into edutainment kit modules.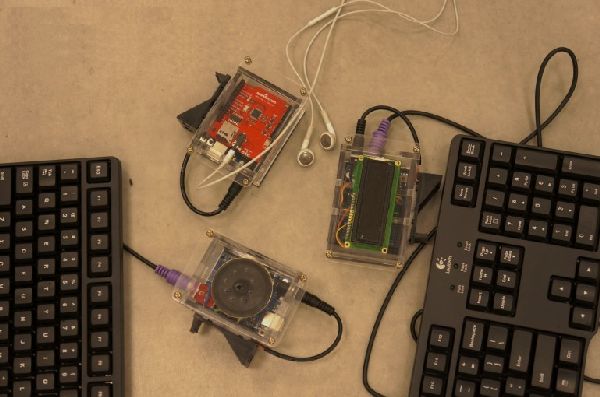 Dand is employed with Keio-NUS CUTE Centre and worked with Singapore's Mixed Reality Lab to realize his dream. The project envisions making use of e-waste and combining it with discarded yet functional components like speakers, mice, PS/2 keyboards and CRT monitors to create modules that disadvantaged children can use for their benefit and enjoyment.
A module called Keyano features a speaker that produces different sounds when the keys of the keyboard are pressed. RandoMath learning games like mathematical puzzles are displayed on an LED screen that children can answer using the keyboard. The Storynory module, meanwhile, contains audiobooks to entertain and educate kids.
The modules can be hooked up to any old yet functional CRT monitor or television and controlled via a mouse. According to Dand, the ultimate objective is to create modular hardware with plug and play capabilities that can be connected to each other in order to use the edutainment kit.
To meet the demands of producing new modules, Dand is looking to band together a group of designers and engineers on an open source platform. He also has plans to go back to Cambodia and work with a rural school to begin a pilot production run of ThinkerToys. He's looking to price the modules at $5, which will enable even budgeted schools to purchase them.
Via: Gizmag