One of the things that make summer enjoyable is soaking in the swimming pool. It's the quintessential summer symbol, and you can spend hours relaxing by the pool, or having fun pool parties. Traditional pools require a high amount of water, use harmful chemicals and utilize a big amount of energy. The impact of a swimming pool depends on whether your home is on or off the grid and if the water is derived from miles away. To reduce the environmental footprint of a swimming pool, you can go for ecofriendly pool and ideas which allow you to have fun without harming the ecology. Here are a few ways in which you can do that:
Converting traditional pools to eco friendly pools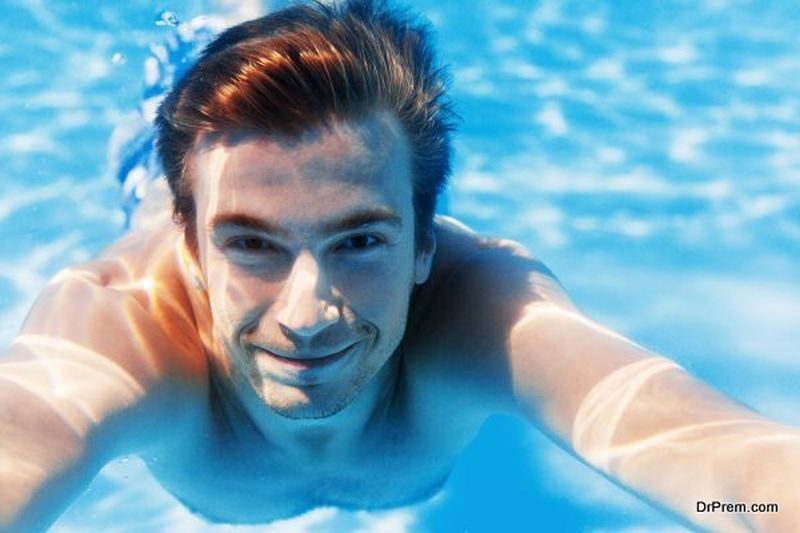 Cover up
Pools lose a lot of water due to evaporation, so having a pool cover allows the reduction in pumping schedule and also keep your pool cleaner. You might consider extending the 'off-season' of your pool which would save many hundred gallons of water. A tightly fitting cover keeps your luxe pool from being dangerous to wildlife and pets, which might otherwise drown in it.
Use natural pool cleaners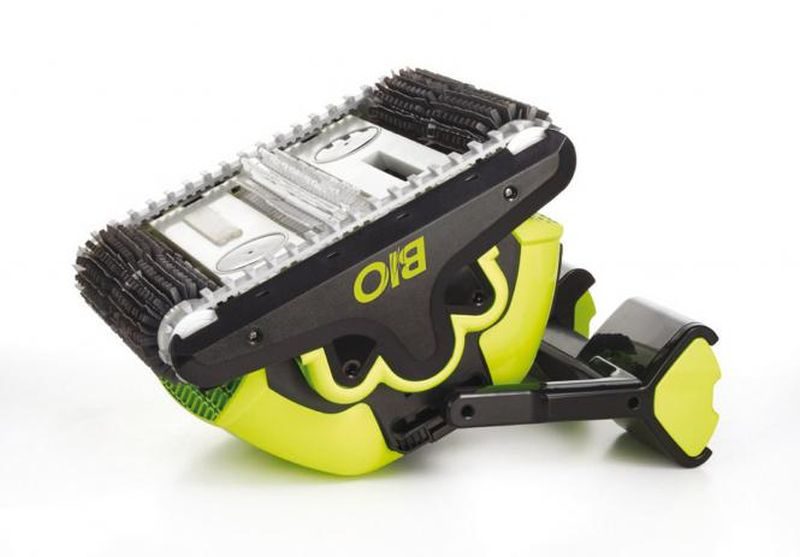 Chlorine is one of the harsh chemicals used to kill algae and bacteria in pools, but these chemicals are extremely carbon intensive, due to their production and transportation methods. Chlorine production results in mercury emission and its presence in pools can contribute to ozone pollution.
As an alternative, saltwater pools are gaining ground. Instead of going for a pool installation, you can also go for natural pool, which relies on natural biological methods of water purification. You can use aquatic pools native to your area and help sustain your local ecosystem. It would be the experience of a lifetime, to swim with reeds and plants, in your own backyard.
Natural pools are a little expensive, but prove to be cost effective in the long run. If totally natural swimming pools are out of your budget, then you go part natural, by just buying sphagnum moss for swimming pools. The moss controls the growth of bacteria and has the capacity to absorb metals. Swimming pool aesthetics are maintained by submerging the moss, in contrast to natural pools.
Fix the pump
Pool pumps use a considerable amount of energy and typical pumps emit pollution equal to 1.3 million cars and emit greenhouse gases to the tune of 10 million tons. Instead of running the pump for 6-12 hours, you can run for a lesser time, and get the same benefits. You'd be saving energy and money by this simple change. You can use variable speed and energy certified pumps to give you efficiency as well as being eco friendly.
Wooden pool decks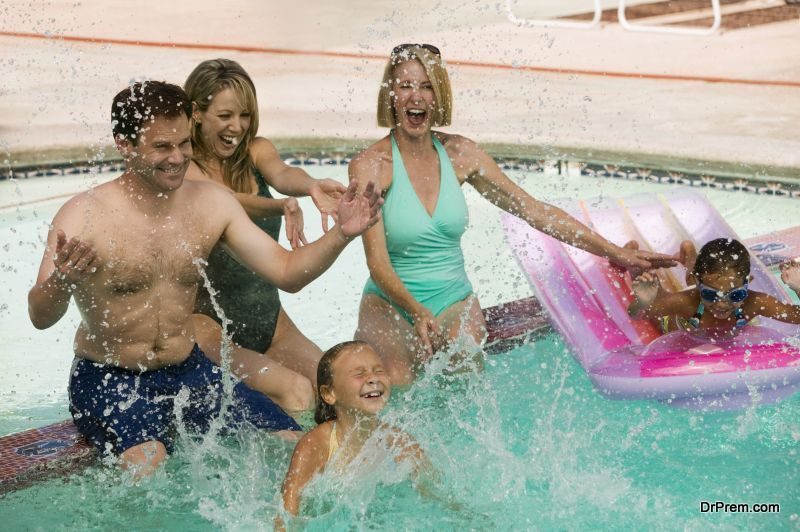 Wooden pool decks are a sustainable solution which look great, instead of the hard, slippery concrete or tile solutions which are usually used. Liquid finishes which have a bio-base can give your deck a lovely finish, as well as being durable and sustainable. Wood finishes allow timber to age gracefully and do not require any extra maintenance.
You can install decking boards on top of your existing concrete floor, if you choose, instead of changing the entire flooring system. The wooden deck can be designs in such a way that dirty rainwater runs off directly to your drains or gardens instead of your pool.
Natural pools
Natural pools are beautiful green alternatives. These pools are green, chemical free and thrive on their own ecosystem. The pool is maintained by planting a wonderful range of water plants in different parts of the pool, such as sedge, water lilies, rushes, reeds and so on. You can create a beautiful landscape when you dig your own swimming pool. 50% of your pool should be available for swimming and the rest should have shallow ledges to grow plants. This area should taper down to 2-3 inches deep where bacteria, algae and smaller plants can behave like pumps and filters for the pool.
You can design a pool which suits your style and is eco friendly, from the wide range of stylish and sustainable pool designs. Your natural pool can be the center of many pool parties as well as being beautiful and functional.