Water is fast becoming a sought after resource. Summers aggravate the situation. We tend to take a bath more frequently and consume more water while bathing during summers. The need of the hour is to curtail every possible misuse of water that we tend to do incautiously. As a result, some genius designers have come up with the novel concept of Eco Showers. These showers not only help in saving water but also in recycling water, saving energy and generating electricity. Interesting, isn't it! Lets have a look at some of them.
1.  Aquatica BAth tubs
Aquatica tubs has transitioned from being a simple soaking and hydro-massage bathtub supplier to becoming an expert wellness ba choice of best of the breed materials, unique features, luxury cabinet design and effective therapy systems for both residential and light commercial applications. I? Its a best choice for bath and spa supplier for demanding high-end customers around the world looking for one of the kind spa or bathing experience.
2. Eden Mist Shower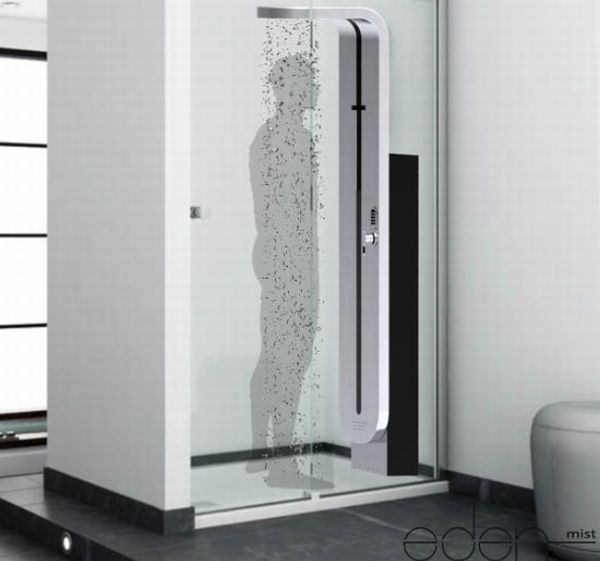 Based on the aerated technology, this shower cuts the water usage by 66%. Its unique steam function reduces the water consumption to 1 liter per minute as against 12 liters per minute in traditional showers. Eden Mist is made from long-lasting non corrosive stainless steel sheet and die cast mild steel powder coated black components. It assures to be durable and looks stunning.
3. An Eco-Shower Equipped with Water Filtering Plants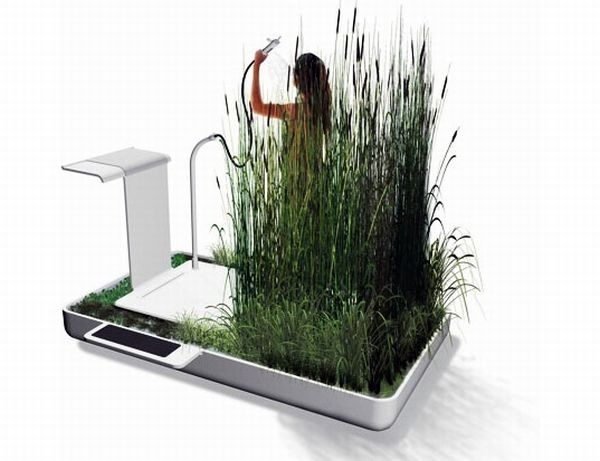 This Shower, the brainchild of Jun Yasamoto, Alban Le Henry, Olivier Pigasse and Vincent Vandenbrouck uses the phyto-purification process to recycle water. The hydraulic system takes the water through a collection of plants. The reeds planted in the sand do the initial cleaning. The roots remove the heavy metals and bacteria. Thus, using the natural filtering principal, gray water is recycled and regenerated with an increased amount of oxygen content.
4. Solar Beach Shower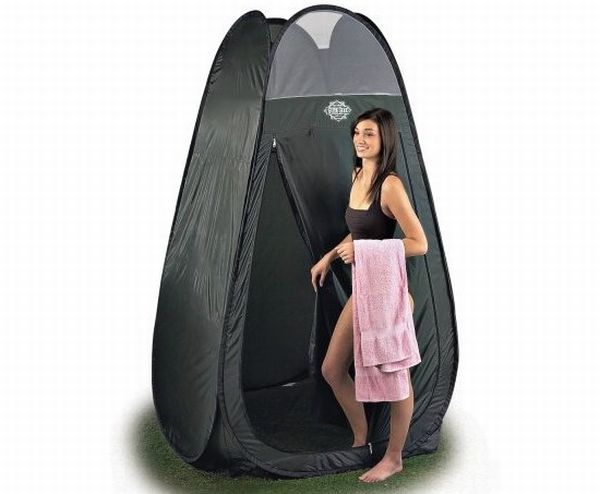 This is a portable shelter with a 5-gallon PVC Solar Shower which harnesses heat from the sun. When it is unpacked, it gets converted to a 4x4x6.6 feet cabin. The Solar Beach Shower has a fiber-glass pole frame.
5. DA/Spa Shower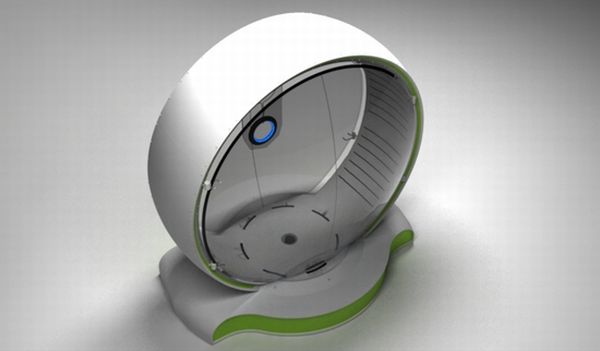 DA/Spa Shower, as the name goes, this shower recycles water to give a massage to an individual. Developed by Victor M. Aleman, the
Shower has filters and electric systems that keep the water in constant flow and temperature.
6. Solaria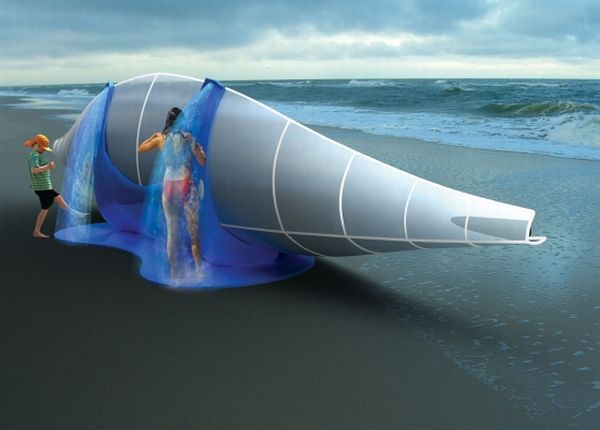 The unique Solaria System makes the use of solar energy to heat water to be used for various purposes like cooling, heating swimming pools and taking a shower. It would be a local heating system during summers when the sun is at its maximum and in winters, when the condition is opposite, the system will be used to heat water to extend the swimming season. The system will also create a musical environment. There are 34 strings installed on the face of the system which will use the windy conditions to create music of guitar or a harp for an enriching experience.
7. Pensar Indulgence Shower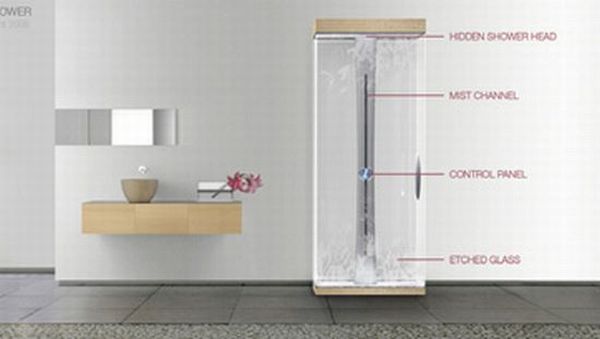 The Indulgence Shower from Pensar makes the use of a mist cycle to save water and energy. It is a three stage process consisting of 1 minute rinse, 4 minutes mist, and a 2 minute full rinse. With this mist cycle, water and energy consumption can be reduced up to 56%.
8. The Fog Shower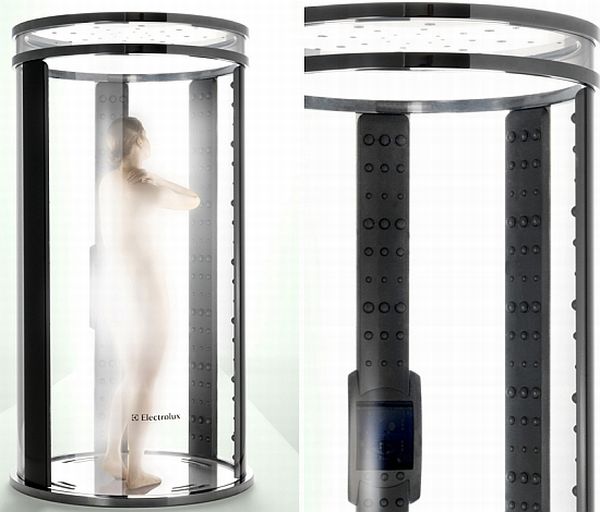 Joao Diego Schimansky has developed an eco-friendly shower that uses only two liters of water during a five-minute shower. One can have a bath in a directed fog of heated water vapor which saves water and the energy required to heat it. This process reduces the water usage hugely, which is conventionally 20 liters for an equal time duration in a traditional shower bath. This innovation has fought its way out to the final round in the Electrolux Design Lab Competiton.
9. Smart Shower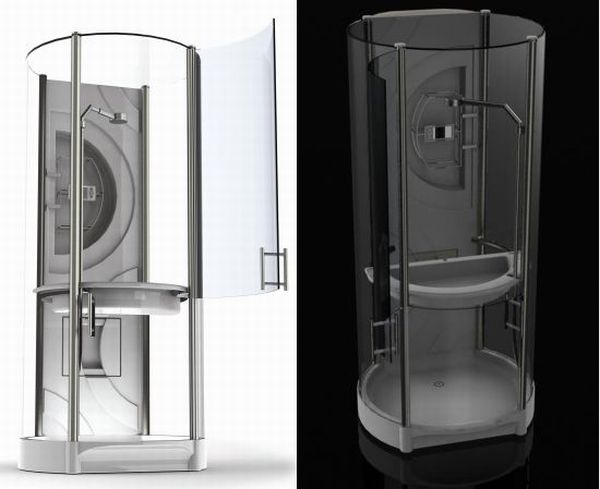 This Shower, based on the aerated technology, uses only one sixth of the water used by regular showers. The Smart Shower has a heat exchanger system that recovers 50% of the heat energy. Along with the common masses, it is also suitable for disabled people. The novelty is that it comes with an integrated work basin that allows domestic work to be carried out safely.
10. Sun Shower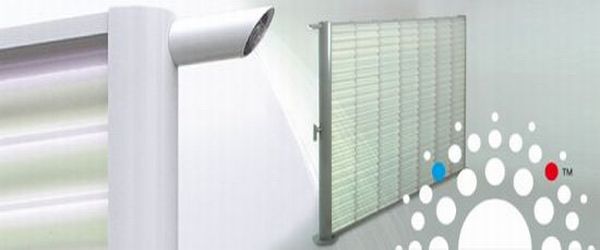 This Shower uses solar energy to provide a constant regulated flow of water. On turning it off, it stores the water for next shower. SunShower is made of aluminum and has a European mixer. The radiator of this Shower is made using a compliant European plumbing system, complete with brass and stainless steel fittings throughout. It measures about 2.5m wide and 2m high.
11. Eco Shower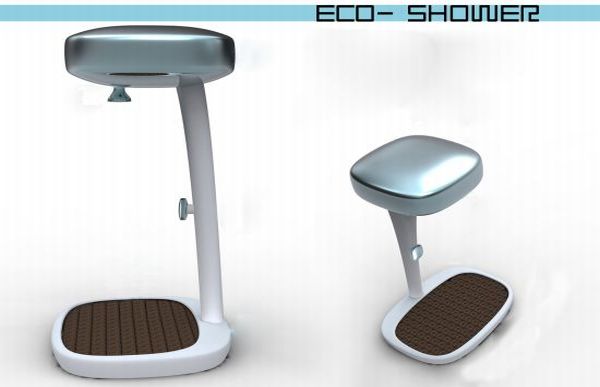 Eco Shower, designed by Paul Frigout is made from IceStone, a product made from recycled glass, concrete and steel. It generates energy by an integrated turbine which is placed inside the showerhead. Electricity is generated as the water flows through the showerhead which is used to heat water. The bottom of the shower has pressure blocks that pump water to the showerhead. The system regulates the flow of water according to the weight of the individual using the shower.