This eco friendly brown mouse made it to the finals of the Greener Gadgets Design Competition. This creation by Adele Peters has created much of a talking around the world. The corky brown mouse is different from the rest. It makes this world a greener place, as it does not depend upon battery consumption. This brown mouse is a self-powering mouse, drawing kinetic energy from the movements of its very own scroll wheel.
Eco friendliness of the brown mouse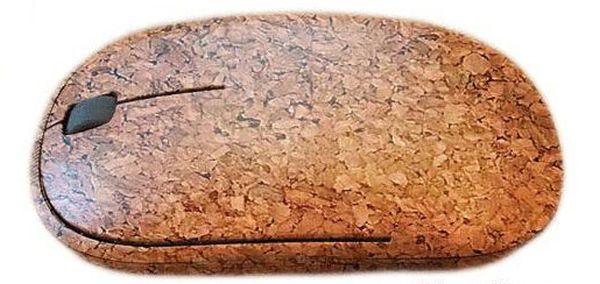 This product has been designed with the aim to make it one of the greener products of the world. The corky brown mouse has a number of green aspects that makes it quite popular. Here is a list to a few of them:
The corky brown mouse doesn't depend on traditional battery set up, it is powered through motion
It has a recycled cork shell, which is waterproof
Hundred percent recycled plastic components are used to produce the brown mouse
Recycling and product take back is one of the major attractions
It has the feature of disassembly data, making it easy for the other recyclers
Working of the brown mouse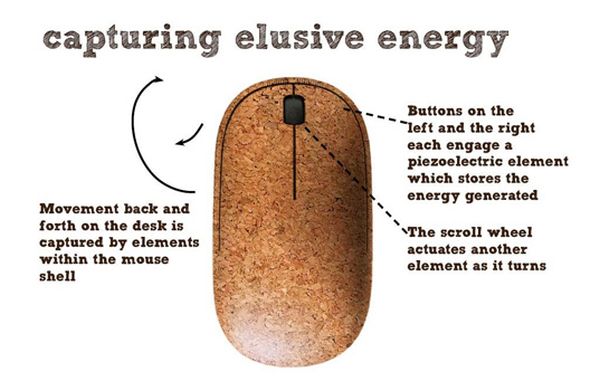 If the mouse does not use batteries then what makes it work, is the first question to pop up in many minds. The corky brown mouse stays powered up by generating energy through the scrolling motion of back and forth and by clicking of the mouse. The energy so produced is stored with the help of piezoelectric elements that are placed in the click buttons of the mouse. Therefore, there is no such need for batteries for the corky brown mouse.
Hundred percent green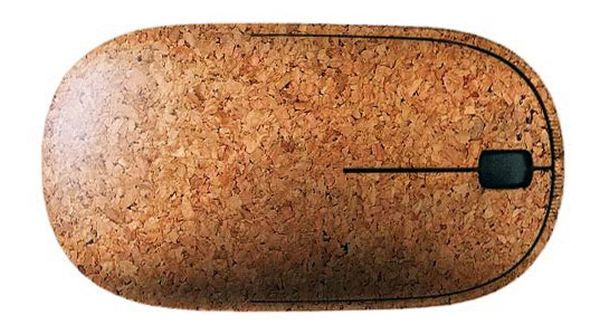 The corky brown mouse is rated as a product that is hundred percent green. Generally, it happens that most of the times the green innovations lack on one aspect or the other. It has been seen that mostly the emphasis are made to either make the hardware components of the product greener or the technology.
However, while designing the corky brown mouse both these measures were made greener than ever, making this device highly sustainable. The technology and hardware components, both are made in the most eco friendly manner.
Summary
The Corky brown mouse is an eco friendly innovation that has been rated as one of the best. This device is made using green components and all the m ore greener technology.