There is yet another addition to sustainable inventions going all round the globe. This time around, the invention of the wind tree that has made it big. This wind tree looks just like an ordinary tree, but to be honest it is quite extraordinary, as it has the potentials to warm/heat up your houses in cold. Its look of a tree has added alluring dimensions to being a power generator.
NewWind's Abere a Vent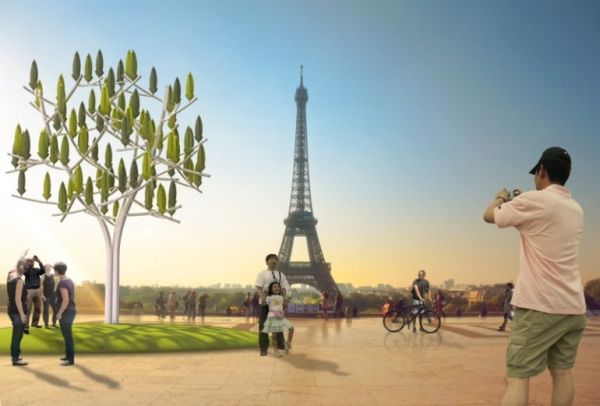 The wind tree is a creation by a French Company NewWind. The company has named this creation as Abere a Vent or the Wind Tree. The company has designed this power generator keeping in mind the urban wind patter, which is why the wind tree makes the most out of smaller currents. To suit the urban environment, the size of the turbines and their design is kept in accordance to the wind pattern and environment.
The working of the wind tree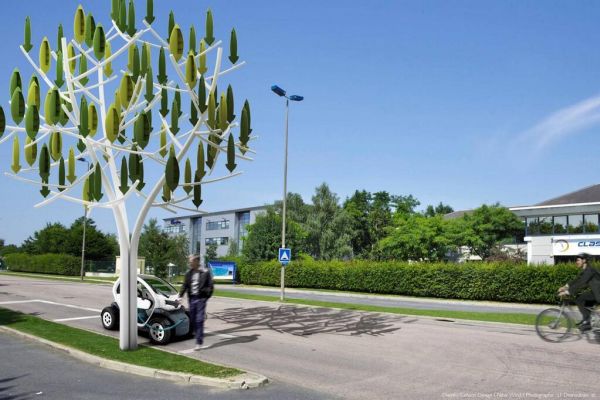 The wind tree consists of seventy-two micro turbines that are called the "aeroleaves." These aeroleaves rotate generate in the presence of the wind, creating nearly 3.1kW of power. This is a three-metre tall generator and works with utmost silence. Though the power produced by it is very small as in comparison to the industrialized sized turbines, yet it is large enough to the job it is designed for i.e. heating up the homes when needed.
The wind tree is designed as per the urban environment and wind pattern. Since the urban wind is not very strong, but is turbulent, this is the reason why the turbines only need a less amount of wing in order to get started. A typical wind tree can produce nearly 3kW of energy, which is sufficient to heat a small home, charge an electric car, fuel lights and even more. This power generator weighs around five tons and costs around $35,000.
An educational tool to change the perspective of people about the wind energy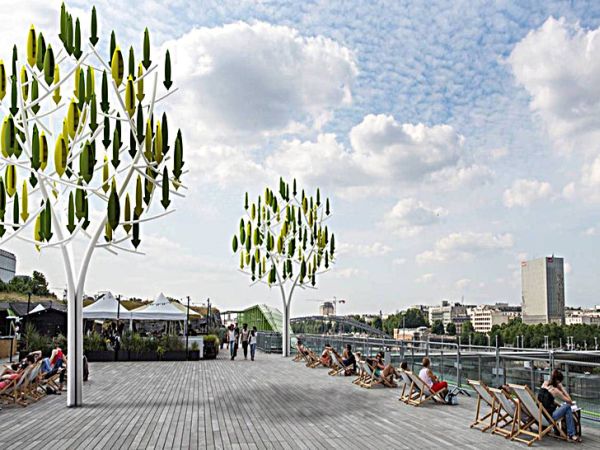 Most people think that wind energy is of no such productive use, and this is reason why wind tree is going to be used as an educational tool, for the changing this perspective of people about wind energy. Wind energy can be used as a productive form, by transforming the kinetic energy into electricity and the wind tree is one of the best learning tools for this concept.
Summary
Wind tree is a green invention that uses wind energy for producing electricity. The power so generated is enough to heat up houses, and can be put to effective uses.