No matter how nostalgic we feel towards our paperback books or notebooks, it is time to move on. E-books certainly provide a more sustainable solution to the paper problem. Buying one E-Reader might save you the trouble of buying hundreds of books, therefore, it might help a lot in saving the environment. However, if you still feel that you must read only paperback books, then you can lend it to some library after reading it so that others can read it too.  Most of us spend ages reading a book and don't even touch it after reading it once. Either we should lend such books to someone who would read them or give them for recycling. These stunning products made using recycled paper show how giving books for recycling can also be a great option.
12 – Stunning products made using recycled paper
The world is gradually entering into an era where use of recycled materials is increasingly gaining momentum. There are many reasons for the same including, environmental hazards caused by waste materials, rapidly declining resources and people's quest to find creative solutions for a sustainable tomorrow. These reasons are also the inspiration behind designers' enthusiasm for creating unique products from recycled paper.
1. Folded paper bowl

Designed by Rutis Roots, Folded Paper Bowl is a DIY eco friendly fashion accessory, which you can make at home. All you need is 390 pieces of recycled paper, glue, acrylic colors and a card board. Custom made folded paper bowl can also be purchased from Etsy. It is 4 inch long, 15 inch wide and can be used for keeping valuable items like sweets, earrings, bangles, key chains, coins, and other cosmetics.
2. Paper Dress

Designer Jolis Paons has prepared this handmade paper dress from pages of an old phone book. You may have a question about the wearability of a paper dress. However, Paons' paper dress is an eco friendly dress, which you can be worn for special occasions. It will help you spread the message of saving the environment that too with style.
3. Modish recycled paper furniture

Designers at Way Basics have developed a range of home furniture designs made from zBoards. This paper furniture is strong enough to be used as conventional bookshelves, tables and beds. Moreover, zBoard is made from 99 percent post consumer recycled paper and it can be 100 percent recycled after use.
4. Recycled paper bottle

Designed by Brandimage, the 360 Bottle is made from recycled paper. Be it water, milk or oil, the paper bottle can be used for storing all kind of liquids. Also, the design provides a solution for the environmental hazard caused by the excessive use of plastic bottles. In the U.S. alone, about 60 million plastic bottles are thrown away every day.
5. Life

As the name suggests, Life is an eco conscious solution for reducing use of plastic containers and developing a 'sustainable culture about water'. Designed by Andrea Ponti, Life is a paper made water container which was used during 2015 Milano Expo. It has been double stitched for insulation and provided with a green cord made from natural cotton so that you can carry it with you, wherever you go.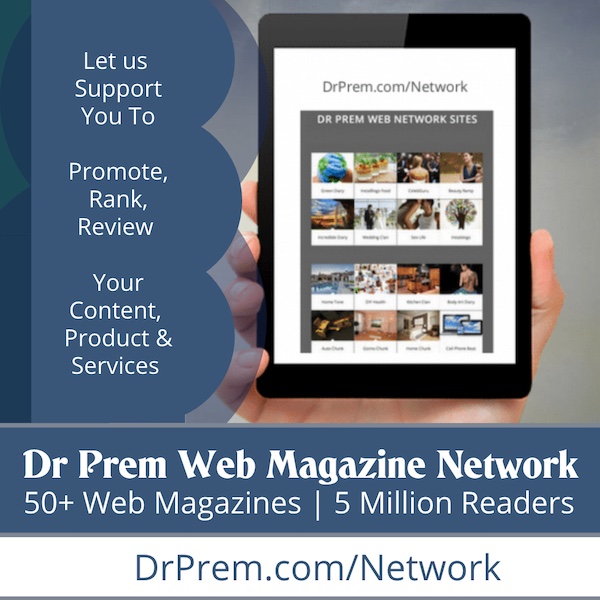 6. Eco hip recycled newspaper bag

A group of 32 Brazilian women have crafted this unique and hip recycled newspaper bag. The stylish and trendy bag can be used for many purposes. The developers have used recycled news paper, organic cotton, silk, etc and coated it with natural water resistant protection. There is also a zipper/magnetic snap closures in the bag. It is available in five color variants.
7. 100 percent post consumer recycled paper table

Designed by Matt Gagnon, this handmade paper coffee table can be used as a table top or for keeping magazines and other materials. Gagnon has used 100 percent post consumer recycled paper board, homasot and bolts for making this eco friendly piece of furniture. Linseed oil has been used for giving a neat finish to the table.
8. Vase from recycled newspaper

Here is another example of the creative use of recycled newspaper. The paper vase has been fanned around a recycled aluminium base. Its inner base can be removed for cleaning and filling the Vase. According to the designers, the recycled paper vase is easy to maintain.
9. Recyclable paper laptop

Designed by Je Sung Park, the paper laptop is a futuristic eco friendly concept for the tech savvy generation. According to Park, the main body of the paper laptop would be made from recycled paper or pulp materials packed in layers. Such a device would be easy to maintain and repair. Also, it would save the earth from wastes, which is generated by old computing devices.
10. Recycled paper cut 'Cloud' lamp shades

UK based designer, Yu Jordy Fu has created a series of five Cloud lampshades made from recycled paper. It generates a mystery inspiring white ambiance around the bulb and uplifts the home decor. The unique lampshades have been named as Angels, Prague, Memory, Grandpa and Story. it is available in a range of different sizes and price.
11. Tea House crafted out of Recycled Paper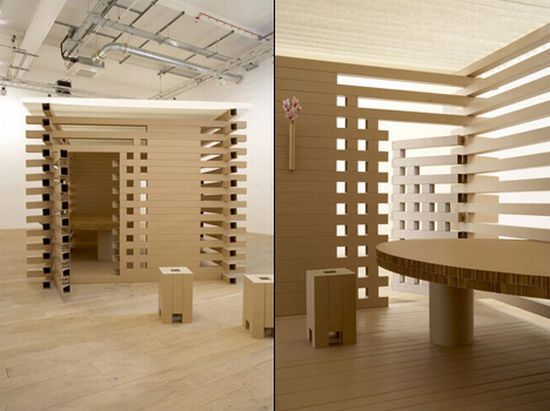 This would have been not as interesting or even stunning if one were to make a tea house out of paper for fun. You know those little toy houses that the young ones play with all day long in a cute fashion. But we are not talking about kids toys here. This is a real 'Tea House' made from recycled paper to obviously send out a green message to the world. It tells us to reduce, reuse and recycle and it does so with elegance and subtle style that is very charming indeed.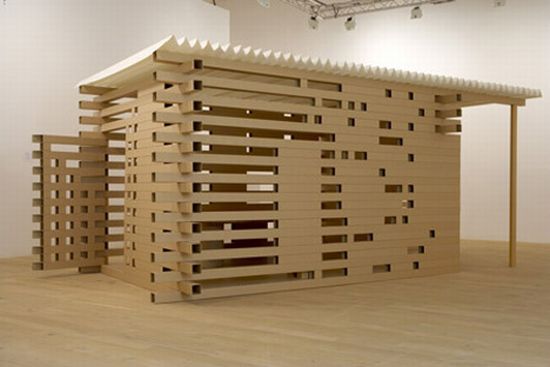 "Tea House" by architect Shigeru Ban, is perfect for those cozy afternoons drinking tea and it will soothe your sense along with the cup of beverage that you have. Being a coffee lover, I would much rather call this my own 'Coffee House' and that would be indeed great as I have always wanted one since the days of first watching 'Friends'. The use of paper based building materials might prove to be a reasonable temporary housing solution in disaster zones around the globe. The concept is very useful in disaster management.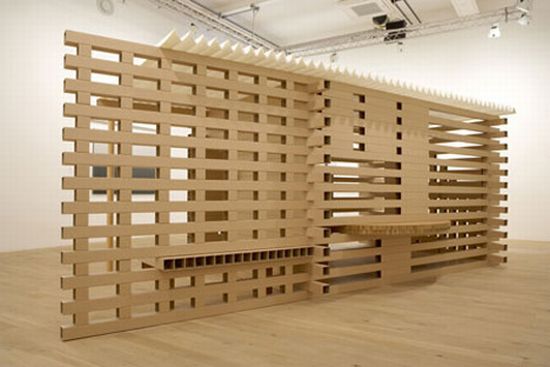 Measuring just over 5 meters long, this light weight shelter comes complete with a table and four stools, the house also features a waiting area with a bench in keeping with tea ceremony practice. The entire structure is pretty cool, although it might need some care. It would be interesting to see if we have more designs like this.
12. Recyclable 3D wallpaper tiles made of 100% recycled paper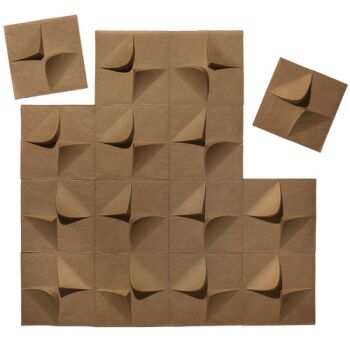 Are you planning the interiors of your home? Then do it in the green way with Jaime Salm. He has an interesting wallpaper tiles for your walls. The most interesting part is about what it is made of — 100% recycled paper. It is not only that, these tiles are also 100% recyclable.
A pack including 12 tiles will cover 12 square feet of wall space, as they are sized 12″ square x 2.25″ thick. The design itself is no less interesting! Transform any space virtually with its special modular three-dimensional structures in a practical and affordable way.