We can even divide the renewable resources into two categories. First, the renewable resources that require expensive technology to exploit them. Second, the renewable resources, which are readily available and which you can easily exploit. At present, both solar and wind energy lie in the first category. Nevertheless, there are resources like human power, which lie in the second category and which we can readily exploit. Therefore, here in this article, we would discuss 10 of the most amazing human powered cars, which help you go green in style.
10 Best human powered cars
The image of bicycle instantly comes to our mind when we talk of a human-powered vehicle. The power generated by the movement of human muscles moves the bicycle. The invention of bicycle has prompted many to think of ways to make maximum use of the human muscle power. Now, many innovative designers are building human powered cars. Below is the list of 10 most amazing human powered cars.
1. Human-powered vehicle by Todd Dawson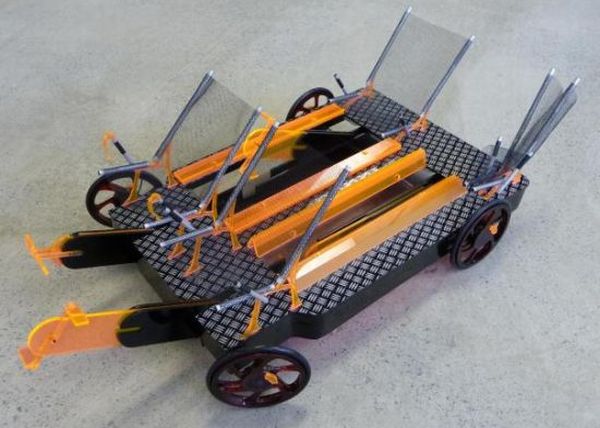 Eco Factor: Pedal-powered vehicle concept.
The rising fuel prices and eco consciousness has prompted many to build electric cars with zero emissions. Designer Todd Dawson is one among those who has developed a green car powered by energy generated from human muscle. The concept car can be used for transportation of both people and cargo. Todd has designed two models of the cars: a one-seater and a four-seater.
In a bid to create a 100 percent zero-emission vehicle, several designers are coming up with unique vehicles that are powered by pedals. Though slow, these vehicles are green to the core. The Human Powered Vehicle by designer Todd Dawson is another similar concept that harvests human energy for propulsion.
The concept can function as both a community car and as a tradesman's vehicle, thereby becoming highly active in community for both transportation of people and cargo. The concept has been designed in several variants ranging from a four person community vehicle to a single person utility vehicle.
2. The TW4XP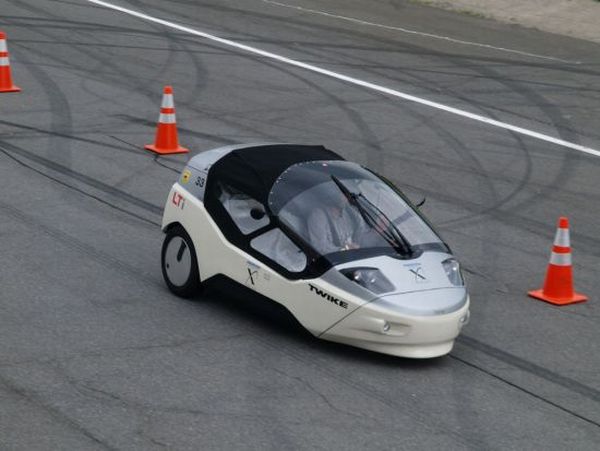 Eco Factor: Electric vehicle derives power from its electric engine combined with a pedaling mechanism.
The TW4XP is three-wheeler powered by battery. German designers have come up with car to compete for the Progressive Automotive X-Prize. The TW4XP derives energy from human power as well as electricity. The car is hundred percent green and its pedaling mechanism generates energy.
While range may be a problem with the TW4XP right now just like with every other electric vehicle, the car does promise a clean green ride. The electric vehicle derives power from its electric engine combined with a pedaling mechanism which provides it with required regenerative energy. The TW4XP surely combines fun with benefits of healthy, individual mobility.
3. Exo-Audi vehicle concept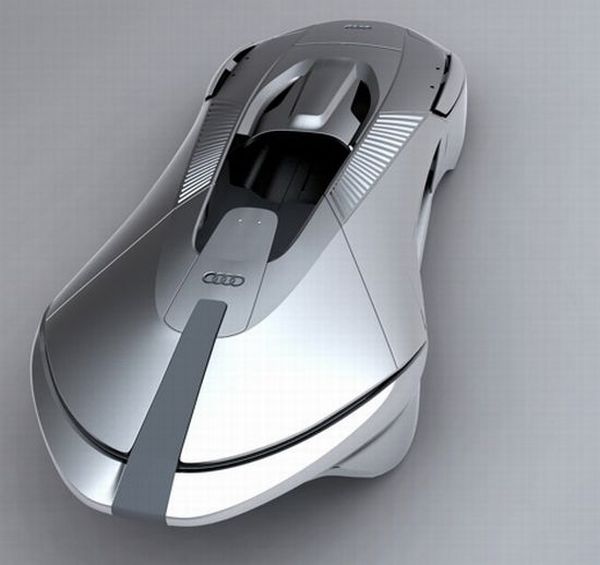 The Exo-Audi concept is a futuristic vehicle, which is human powered vehicle. It is expected that this vehicle designed by Andrea Mocellin will be very powerful because it uses nanotechnology. The vehicle derives energy from the kinetic energy of the body of the driver. Mocellin's idea is to make the driving experience more engaging using advanced technology.
4. Antro Solo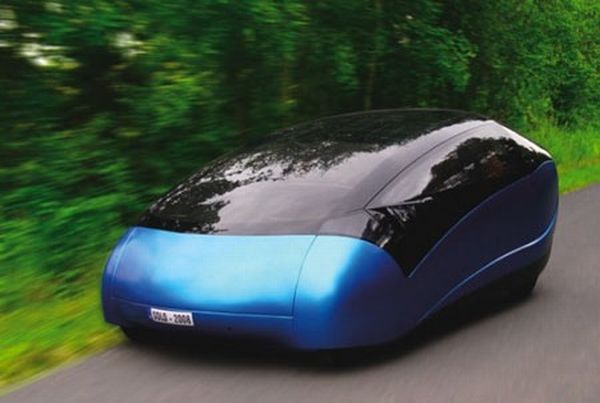 The Antro Solo is a hybrid vehicle deriving energy from human power and solar-gas-electric engine. Hungarian designers have designed and developed this car which can go 150mph. The car worth $20,000 is expected to hit the roads in 2012. The chassis of this car is made of carbon fiber. The car is pretty light at 600lbs and the lightweight helps the car attain a high speed of 90mph. The solar panels are fitted on roof of the car.
5. GYM Concept car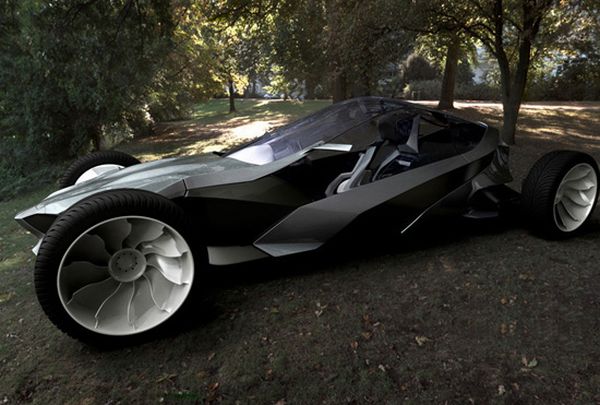 The GYM concept car makes use of human power to derive energy. An electric motor and battery pack power the car. A plug-in socket charges the batteries. The car designed by Da Feng features a stepping machine and rowing machine. The one-seater GYM also features bench press, arm weights and pull up simulator. Its body is made up of carbon-fiber, which makes the car lightweight.
6. Velomobiles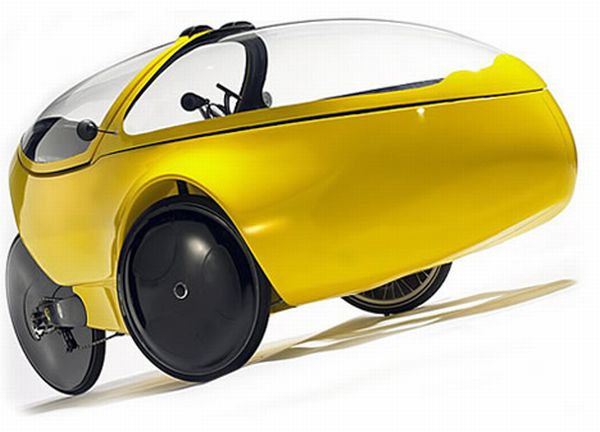 Velomobile is a three-wheeled human-powered car, which are popular in Europe. Velomobiles features an electric motor also and is a one-seater. The designer has covered the vehicle from outside for safety reasons. It is worth $8000.
7. Ristretto by Francesco Russo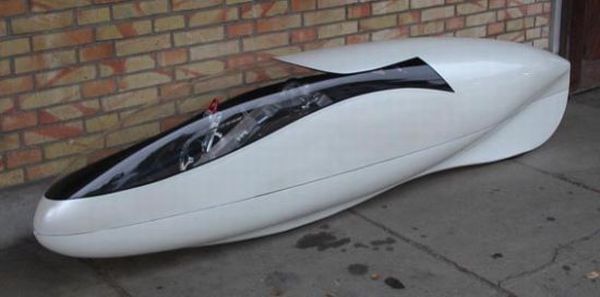 Designer Francesco Russo is willing to make his name as the person who has developed the fastest human powered car. Russo collaborated with fellow designers Hersteller and Farher to design and build Ristretto. The sleek looking vehicle is pedal powered but powerful and fast. The designers have made the front end very narrow to reduce the drag and allow the vehicle move at a very high speed.
8. Flux vehicle concept by Leigh Hendrik Cosentino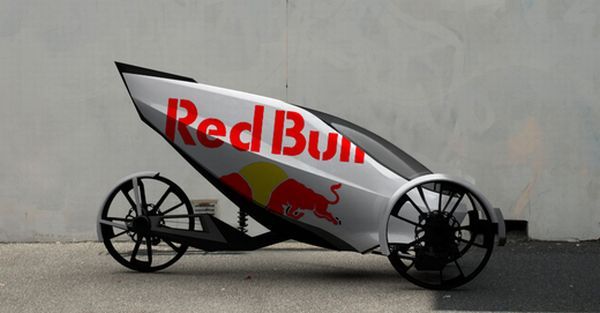 Leigh Hendrik Cosentino has designed the Flux vehicle concept. It moves on human power and the energy generated by electric motor. The three-wheeled Flux has a simple design and is a one-seater. The tilting mechanism allows the vehicle to remain stable during sharp maneuvers.
9. NoVelo vehicle concept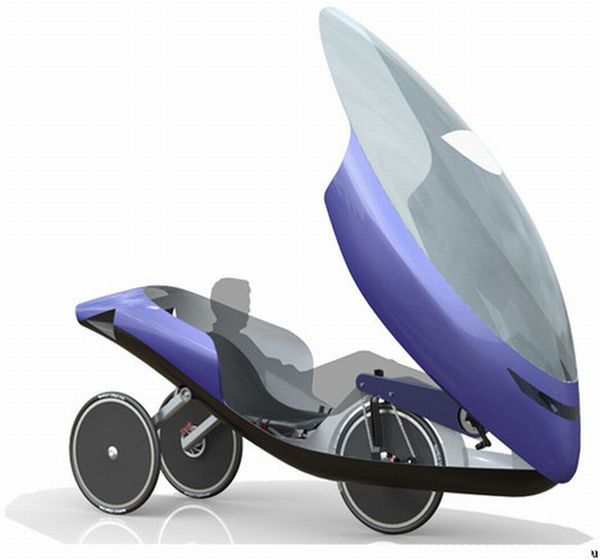 University of South Australia student named Tim Turrini-Rochford deserves credit for conceiving the NoVelo vehicle concept. Movement of human muscles and electric motor power this hybrid vehicle. Moreover, the car can touch a high speed of 50kph.
10. RHIT by Rose-Hulman Institute of Technology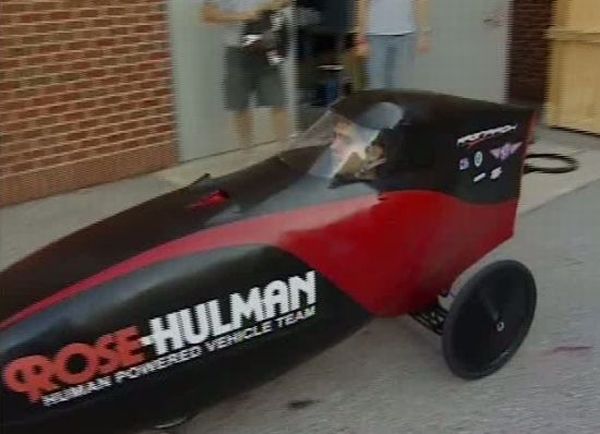 The engineers at Rose-Hulman Institute of Technology have designed and built RHIT. The human powered vehicle has won several awards. The RHIT is a three-wheeled green vehicle, which has been made manually.
11. Human Car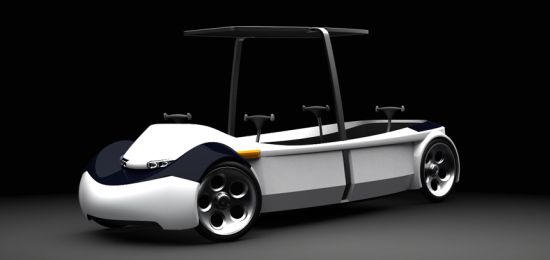 Human energy is most commonly used to propel bicycles, but can also be used to generate electricity and power a car. Yes, a Car, A Human Car– A zero emissions car that uses a push- pull hand mechanism to provide power to batteries that drive electric motors. Human Car is a Seattle company that would like to build a factory in Central Oregon to produce 3,000 human-powered hybrid cars a year. However, the one drawback is that the vehicle is only legal to drive in city streets with a speed limit of 35mph or less.
12. Electric-vehicle by Ivan Vela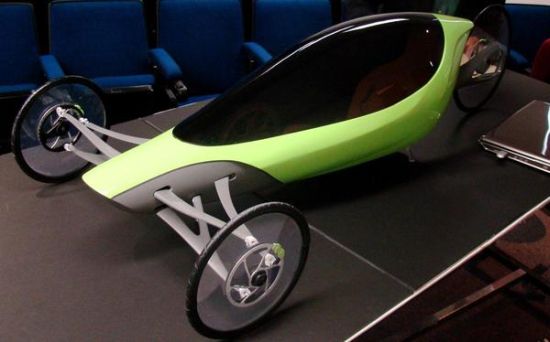 Eco Factor: Zero-emission concept racing vehicle.
Mexican designer Ivan Vela has drawn inspiration from feathers to create a feather-light human-powered electric-assist racing vehicle for the TOUR competition. The vehicle seeks to spread sustainable culture through an electrical-assisted pedal mechanism. Moreover, it carries accumulators to store kinetic energy generated while pedaling to make it through the race. Furthermore, it also features a big sprocket measuring 40cm in diameter, enabling the vehicle to run at speeds in excess of 70kph. The single-seater vehicle comfortably seats the driver inside a cockpit. Moreover, the carving-type steering betters the riding experience.