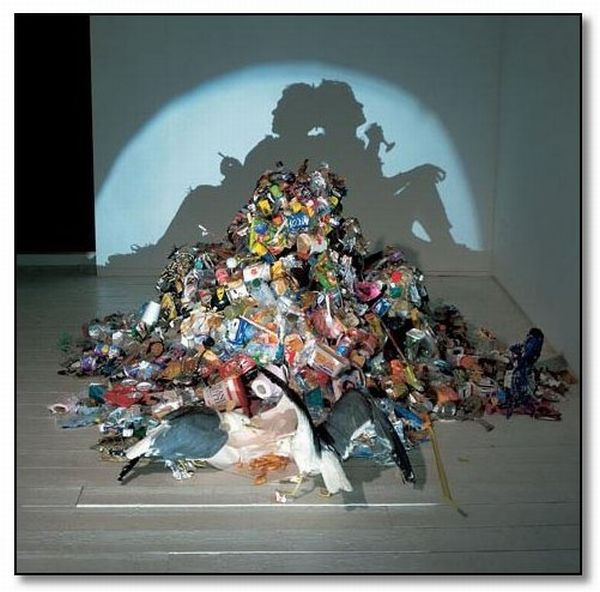 Nothing should be categorized as 'waste,' until it can be recycled. Dumping large heaps of waste material in the landfills is brutally harming the environment. We all have heard that art knows no bounds, nor do the artists. And, this has been proved by designers and artists from around the globe, who are showcasing their creativity by making things out of recycled stuff. Their art is inspiring and capable of encouraging people to follow in their footsteps, and contribute their bit to save the environment.
Recycled art made from recycled driftwood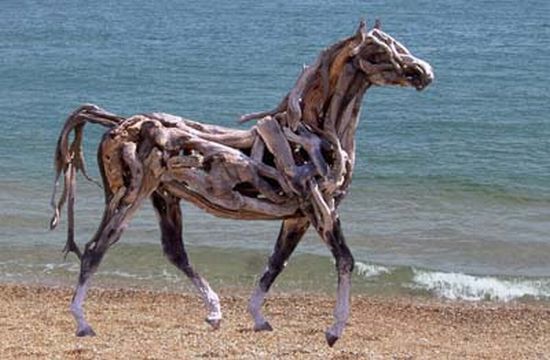 I reckon a person has to be gifted with the highest level of creativity to make something like this out of scratch. Designer Heather Jansch, has created this galloping horse statue using driftwood and bronze, both of which are recycled. This is a magnificent piece of art made with excellent detailing. It skillfully imitates the exact posture and facial features of a horse. Such creations not just inspire, but also encourage people to recycle unused material more aggressively.
Chemical balance art installation by Jean Shin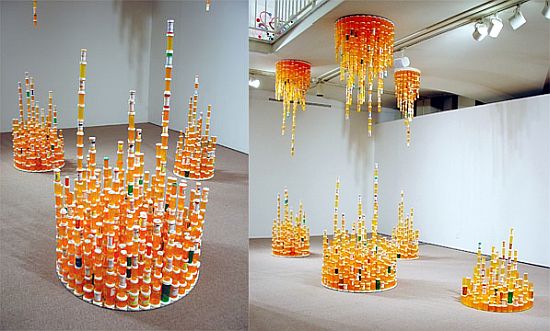 The chemical balance art by environmentally friendly artist Jean Shin depicts how badly our bodies have become dependent on prescription drugs. She has created a demonstration using empty prescription pill bottles in order to put forward her point. The empty bottles have been collected from pharmacies, nursing homes and personal medicine cabinets. Paired up with light bulbs, the structure of bottles are hung on the ceiling as well as embedded in the floor to illuminate the demonstration area.
Recycled art fish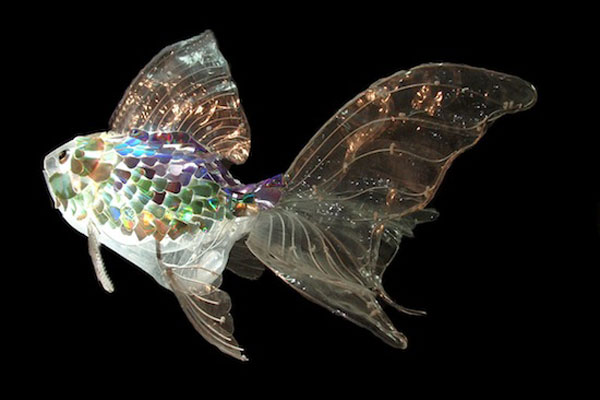 This recycled art fish is a striking example of excellent craftsmanship. No matter how many times you see it, it will keep you in awe. Having such a display of art at home can be very appealing to the visitors. It is unbelievable that Spanish designers, Cristins and Gustavo, have used recycled CD's, glass, plastic bottles etc. to create this masterpiece.
Derrek gores recycled magazines collage art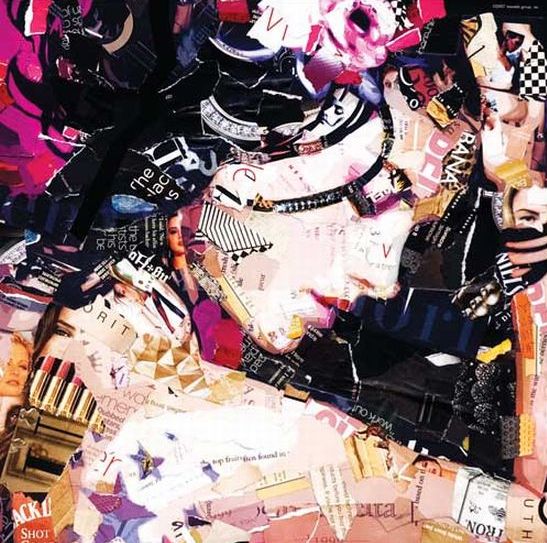 There is so much to learn from this talented artist, who makes remarkable collage art. Derek Gorges is a Melbourne based commercial designer, who creates amazing graphic designs, using recycled old magazines, maps and schematics. He made his first collage of star wars characters when he was just 7. No wonder it's a creative bent of mind and years of experience that speak through his work. I am amazed that such beauty can be created with waste paper that would have otherwise been dumped in landfills.