Sprout is a well known name when it comes to eco friendly time pieces and with its recent launch of the 'Sprouts Advanced Crystal Collection' sporting environmentally friendly watches having Swarovski elements created on a ground breaking Advance Crystal Technology, it is all set to deliver a sparkling proof of the best of precision, quality and clarity all blending into a flawlessly beautiful line of fashion watches for you this fall.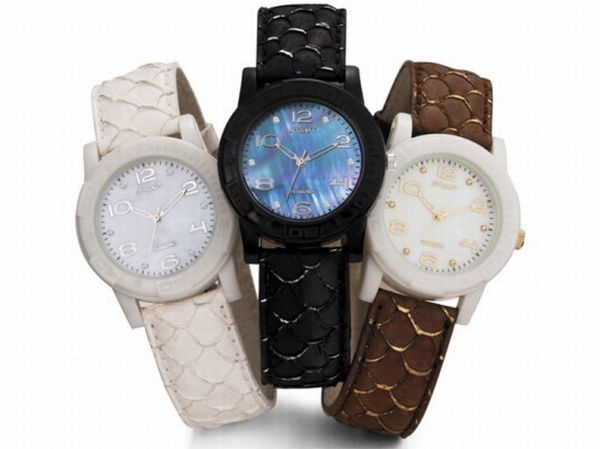 Sprouts – All About Sustainability
Sprout Watches has been functioning under a 50-yr old best-selling timepiece producing umbrella organization and set out to create a brand for itself via the eco-friendly path of using high quality materials while at the same time protecting the natural resources of the Earth. Sprouts became a champion in utilizing sustainable elements to create biodegradable elements such as organic cotton, mother of pearl diamonds, cork, corn resin, bamboo, and now the latest Swarovski Advanced Lead free Crystal Technology. When it comes to Sprout, it is all about being fashionably eco-friendly.
Sprout Advanced Crystal Technology
The Sprout Advanced Crystal Technology that has been researched for over 10 years now gives us the DNA of crystals, thereby handing over a patented recipe that uses only selected International compliance maintained raw materials for creating beautiful, sparkling and shining end products. Advanced Crystal is thus a new technology that is lead free in nature. It makes eco-friendly fashion a reality and ushers in the era of creativity and elegance for the conscious consumer.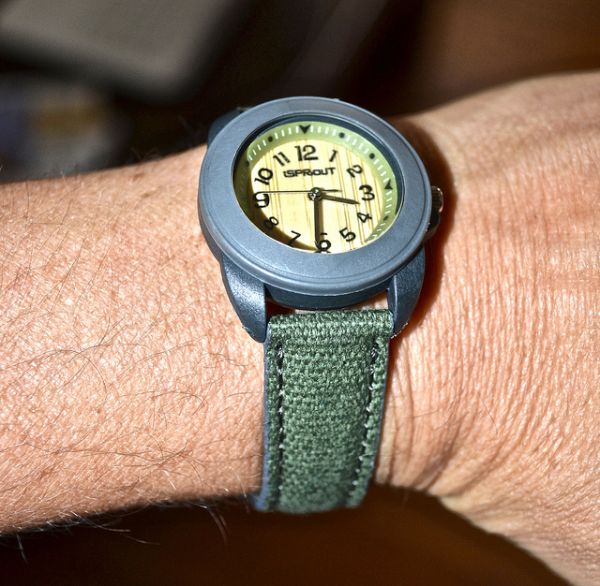 Sprouts Advanced Crystal Collection:
The Sprouts Advanced Crystal Collection is a line of various styles of fashion watches that have been uniquely designed around the core focus area of 'Earth'. Apart from the production of these watches using biodegradable materials mentioned above such as corn raisin, organic cotton, bamboo etc, the watches also sport eco-friendly features such as mineral crystal lens and mercury-free batteries.
The Sprouts Advanced Crystal Collection Preview took place in June 2013 at the Las Vegas' JCK, the premier event for watch and jewelry trade. The elegant and sophisticated timepieces for women are priced from $70-$75 in Sprout's 6500 and 6800 series, the price variation being a function of style that the watch sports.
So now that you know being eco-friendly and being fashionable are synonymous when it comes to Sprouts, go get your sparkling Swarovski Element today!