With imminent threats to the environment being all the more visible, the focus is on creating technology that would utilize renewable natural sources and offer the same functionality as that of technology that is driven by non-renewable sources like fuel. Sol Cinema is one such invention that aims to prove that one can enjoy a great movie experience in a small, confined space with the help of solar power.
Sol Cinema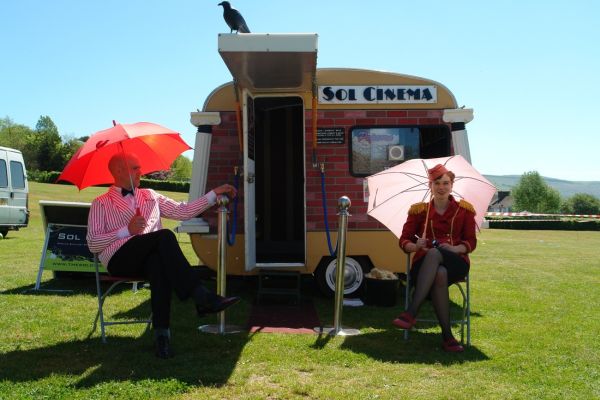 Image Source : TheSolCinema.Org
Sol Cinema is considered to be the smallest solar powered movie theater in the entire world. The movie theater is in fact a 45 year old unused caravan that has been transformed for this purpose. The mobile theater can seat up to 8 adults or 12 children at a time and shows movies via an LED projector.
The UK based creation promises a unique cinematic experience for movie lovers. The theater's mobility also makes it the perfect choice for all those carnivals, festivals and similar events where you can grab a bag of popcorn and head into the caravan for a movie.
The theater comes with its own library of short videos, quirky comedies, music videos and films. Alternatively, guests can also bring along their own videos. Trust to get a red carpet treatment as you enter the Sol Cinema. You also get to enjoy usherette and popcorn service to enhance the movie experience.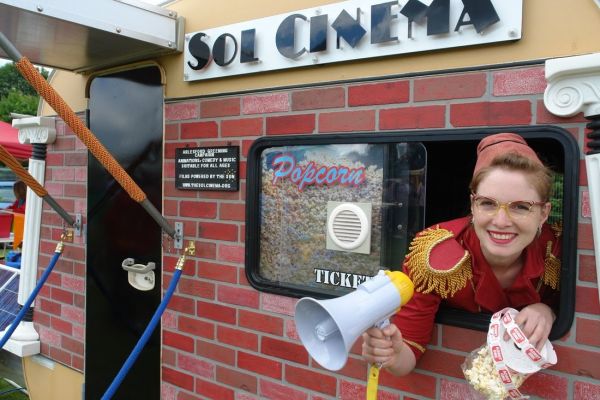 Image Source : Gwanwyn.Org.Uk
Sol Cinema was funded by a company called Undercurrents. The LED projector gets its power from four lithium ion batteries. These batteries are charged by two 120W solar panels which generate enough renewable energy to be used as well as stored for late. The use of solar panel derived power can therefore, provide an uninterrupted cinematic experience even in the case of a power cut.
Sol Cinema has set an example for green technology in the UK. The theater's solar powered design coupled with its aim to educate people about solar power via educational films has made it a pioneer of sorts in the area of green technology. Sol Cinema is currently doing the rounds in several town festivals in and around the UK, playing educational documentaries to the people in these regions.
Sol Cinema is the smallest solar powered cinema theater in the world. Based in UK, this movie theater aims to educate people about the potential uses of solar powered energy via educational films.