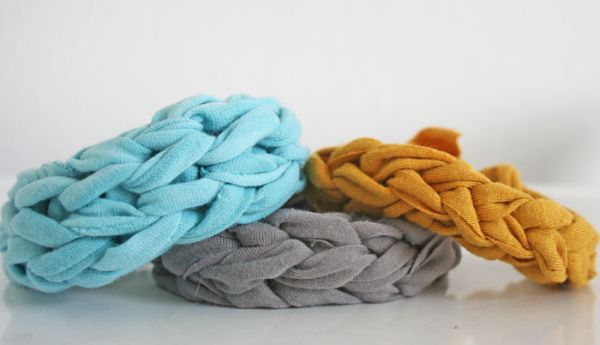 We all love to wear jewelry but jewelry bought from stores can leave many hazardous impacts on our mother nature. Materials used to produce ornaments might pose various environmental threats and can leave carbon footprints. Moreover, shipping these ornaments all over the world consumes lots of fuel thereby consuming leftover scarce resources and creating pollution in return. But then what is the solution, because women look incomplete without jewelry, especially in the countries where traditions and culture hold high values. The best way to solve this problem is by creating simple and cute DIY (Do It Yourself) jewelry by using wastes from landfills.
Given below is the list showing seven simple DIY recycled jewelry projects.
Paper bangles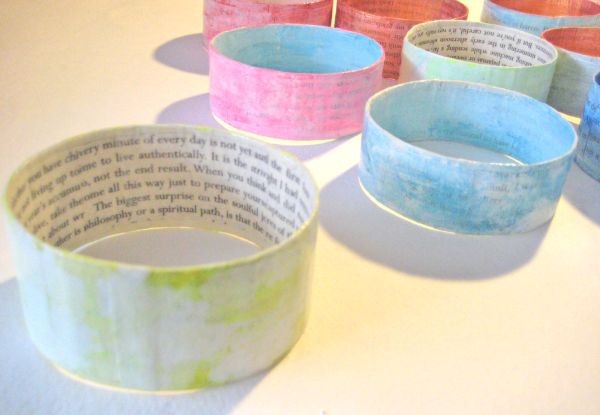 Bangles form a very important part of jewelry and we can use paper bangles to replace metal bangles or glass bangles. They are very simple and easy to create. They are a hit among people especially school and college going girls who get to remain trendy wearing these bangles spending no amount of money. First of all, you need a hard but flexible card stock or chipboard. Cut a strip from this cardboard. Mask the entire strip using tape. You can use colorful tape to make it look fancy. Stick the tape tightly and let it dry. You can cut nice wordings from magazines or newspapers and stick it on bangle with the help of glue. You can also paint it to give it a stylish look. Various arts like collage or painting etc. could be performed on this simple piece of bangle. Diamond glaze or golden gloss medium could be used for giving finishing touch.
Crochet lace necklace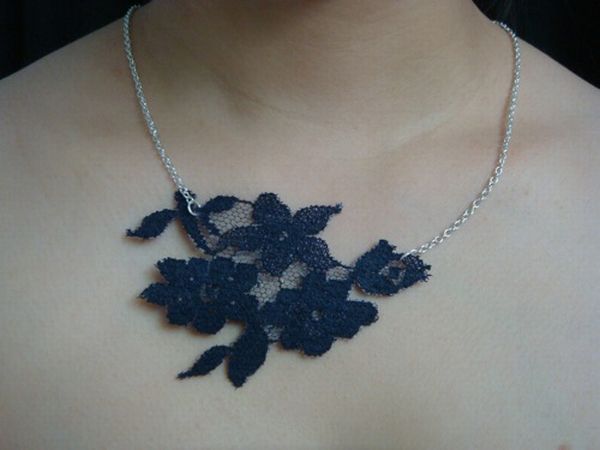 An elegant and beautiful looking necklace can be made at home following a simple method given by Karen Lee. You just need to have certain things like lace, necklace chain, pliers, plastic tray etc. that are easily found in any household. The process is very simple. Cut any ornament pattern that you would like to have in your necklace from lace pile using small pointed scissors. Soak this lace pattern in some good quality stiffening solution to make it hard. Squeeze out excess of solution and lay it on some flat plastic surface and take out excess of glue from every corner of lace piece. Dry it properly and iron it to give it a nice look. Cut the extra unwanted edges with sharp pointed scissors. You can now attach chains on both the sides or you can even use beads to decorate this necklace.
New look to old earrings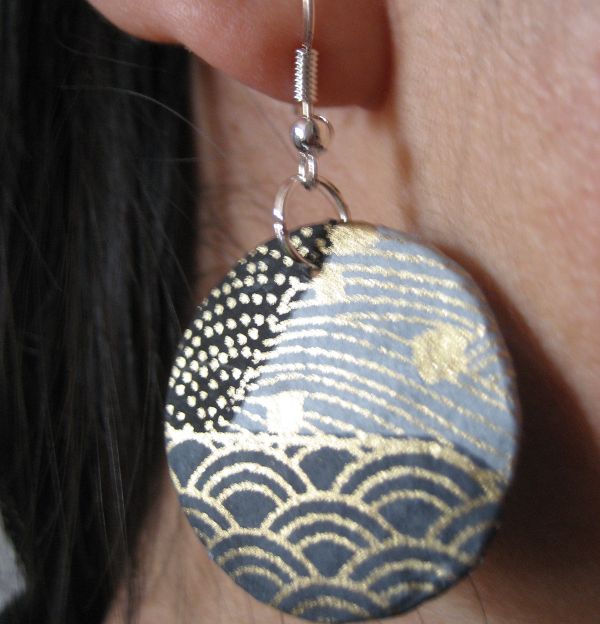 Fashion keeps changing and jewelry gets outdated after few months. But now this jewelry won't go waste if we use the following technique to recycle it. We just need pretty paper, glue and old earrings. Process is quite simple. Position your earring on the paper that you desire to use and cut it in the exact shape by first tracing the outline and then using the sharp scissors. Apply glue over the paper cutting and stick it to the old earring. Press it hard to stick it properly. You can make glitter designs on these earrings or use multi colored paper to make them decorative and attractive.
Spoon pendant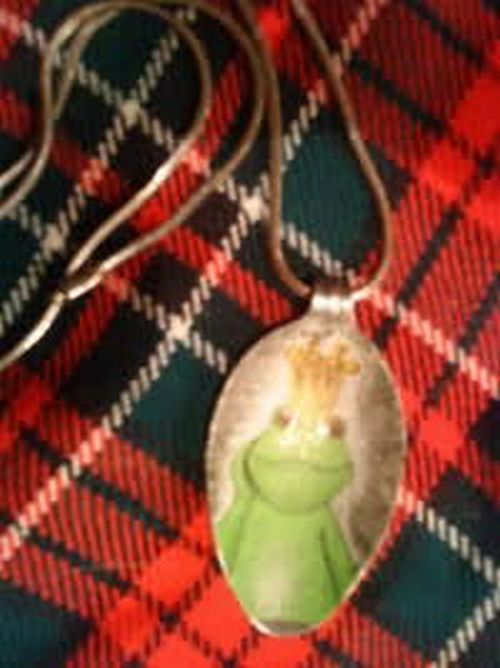 A very unique and attractive pendant could be made using spoon. You just need to have a spoon, forceps, glittery glue, paper napkins and a chain. To start with the process, take a spoon and bend it back and forth till it breaks. Use forceps to bend the tail like a hook chain. Put the chain in it and decorate the spoon face with decorative painting or glitters. The gorgeous spoon pendant is ready to be worn.
Wired rings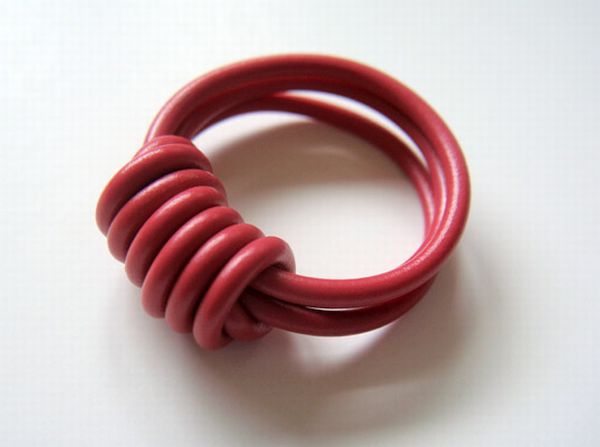 Cute fancy rings could be made at home using simple things like a piece of electrical wire, wire cutter, pliers and a ring mandrel. The process is very simple. Cut a piece of wire almost 19 inches by removing its outer plastic coating. Twist one end of the wire in form of a hook and start curling up the wire against the mandrel. Wrap the ring tight and give it at least three turns. Take the ring off from mandrel and wrap the left piece over the top of the ring. Try to wrap the ring over the starting hook to keep the grip tight. Once the hook is covered, tie off the end of the wire and then pull it tight to make the ring strong. Cut the left over wire and your wire ring is ready to use. Different colored wires could be used to make rings in preferred colors.
Upcycled poppy necklace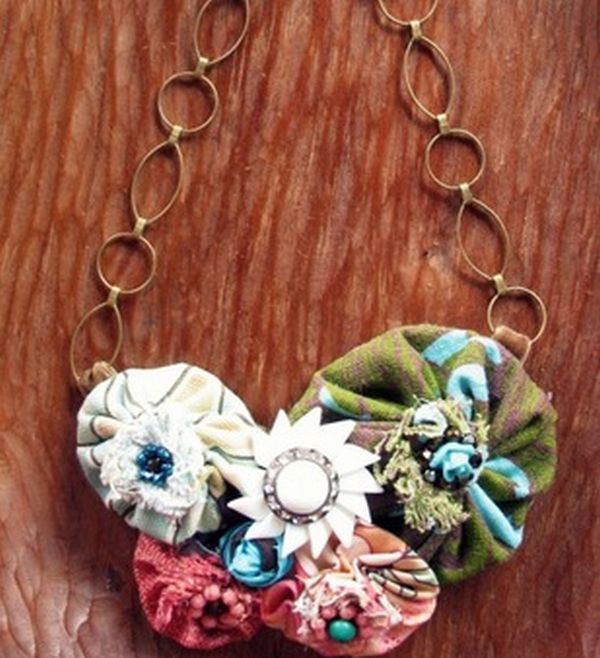 A beautiful necklace could be made using poppies, earrings, hair bands etc. You just need to have a clip, three or more poppies of your choice, silk rose, chain, ribbon needle and thread. Take ribbon cutting for tabs and a long piece of chain. Pin poppies to cluster these designs and stitch them from back side. Cluster them to form a big design and pin a rose in the center to decorate it. Attach hook type shapes made up of ribbon on both sides of the design and attach chain to it on both the sides. Hook them up with the chain and attach ribbon to increase the length of the chain on both the sides. Your elegant party wear necklace is ready.
Jersey bracelet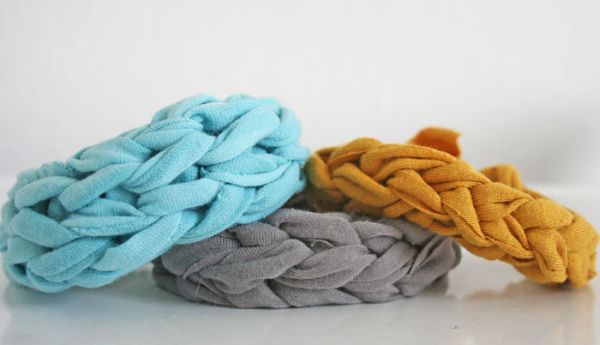 Very comfortable and elegant bracelets could be made using soft jersey fabric. You just need to have three strips of soft jersey fabric. Fold these strips around your fingers. Wrap them around your four fingers in undulating manner. When a cluster is formed take them out carefully. A knot type of a cloth chain is formed when you take it out from your fingers. Slip the extra tail into both the loops to give it a bracelet like shape. Pull it tight so that it doesn't loosen up. Tie knot to the bracelet and cut the extra cloth. Your washable bracelet is ready to use.