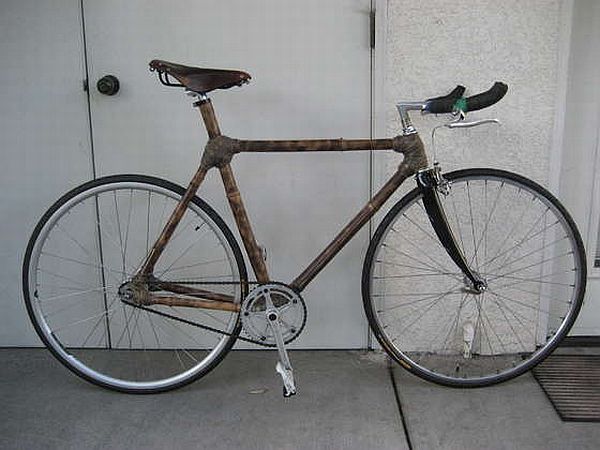 If you are a bike lover and trying to make a new bike, then I would suggest you to make a bamboo cycle which can be unique in its own way. You will have a bike which you can personalize the way you want. To build your own bike, you have to make that you have things which can suit your needs and individual taste. To build a bamboo bike can be affordable as compared to buying a high end bike from store.
Difficulty level: Challenging
Time required: 2-3 days
Resources required:
Bottom bracket shell
Fork head tube
Epoxy or some good glue
Bamboo dropouts
Long paper sheets
Drawing materials
Blow torch goggles
Protective gloves
Hacksaw
Instructions
1. Make a Design
Decide the style and design for your new bike. Get a large piece of paper and make your bike design. Check the internet for different styles and designs which you can use. You will find many guides and patterns which can make sure that your bike is built in a proper manner.
2. Get the Parts
You will need to get some parts from the stores which are needed to prepare the bamboo bike. These are:
Fork
Bottom bracket shell
Dropouts
Head tube
Cut the dropouts in the shape which can be same like that of track dropouts. Get the bottom bracket shell form unused road bike frame. You can get carbon road fork as well. Visit a local bamboo nursery and get the hefty green pieces of bamboo. Select the size which can be same like aluminum bike.
3. Heat the Bamboo
To make the bamboo stronger, you need to heat it up. This will make it more durable and good to use. Get the blow torch to heat the bamboo in stages till the color changes from green to light brown and then dark brown. Once the bamboo becomes hard, you have to cut it down with hacksaw which can make it easier to cut.
4. Get the Frame Together
Once you heat up the bamboo and cut it down, tack the frame together. You can select a jig which can hold everything properly. Use a half-round wood rasp to miter the joints. You have to make sure that design you make must be in triangle. You can measure it with trigonometry to know the length of chain. Rough up the bamboo where you will have to use the epoxy. You have to rough the metal as well and then stick everything together with the help of 5 minute epoxy. Once everything is stuck properly, then put the wheels and fork and look for the alignment. If you do not find it proper, then epoxy it again together.
Be careful when you glue everything, you cover up the frame so that it does not get stick on the bamboo or other bike parts. Hence begin with small glue and hemp filters.
5. Build-up Bike
Once whole gluing process is over then add the headset and bottom bracket to your bike. Other than this, you can also add cranks, wheels, chains, bar and seat post. Once you finish up all then your bamboo bicycle is ready to ride.
Frequently Asked Questions
1. How long will the bike last?
If you take proper care of the frame and store it in the moderate temperature then it will surely last for long time.
2. Do we need to use steel inside?
95% of bike is made of bamboo except for seat tube sleeve, bottom bracket, drop outs, and head tube sleeves which have grade aluminum
Quick Tips
Use gloves to make sure that precaution are taken properly.
Get the measurements properly so that mistakes would not happen.
When going for a ride, do not forget to wear helmet.
Things to Watch Out for
Heat the bamboo till you think that it is strong and durable.
Be careful while gluing and make sure that all parts do not get stick.