Crazy ideas often boost green technologies. The city of Bellingham, Washington has recently grabbed interest of green lovers for recycling landfill-dumped porcelain from over 400 crushed toilets to build a sidewalk. It may feel you a bit icky as the used commodes are paved on your way to walk on.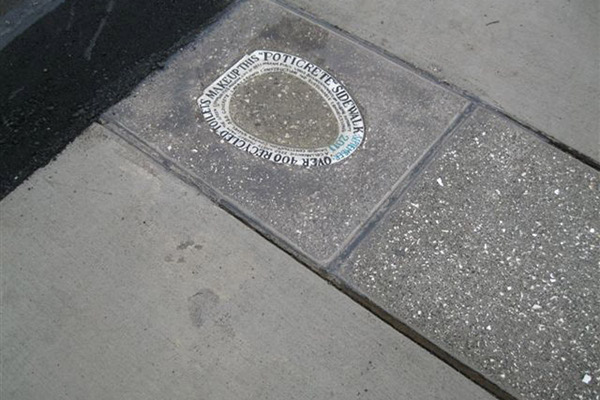 But, considering the financial and ecological aspects, the idea should be lauded very much. Authorities of the Bellingham have built the sidewalk as part of their craze towards eco-friendly and renewable projects, which would save them loads of money for other redevelopment projects.
The recycled porcelain-paved sidewalk is actually a part of a six-block Meador Kansas Ellis Trail Project downtown the city. It is not the only sustainable project in Bellingham. As part of the Meador Kansas Ellis Trail project, they have built a porous pavement, an LED street-lighting and many other sustainable projects including roads with asphalt, which contains 30 percent recycled stuffs.
Interestingly, the commode-sidewalk project is the first one to pursue the newly formed Greenroads certification, which is expected to certify green roads and streets in style the LEED programs do with the green buildings. In response, Greenroads certified the Bellingham sidewalk project with its Silver Certification.
It is always great to expand various methods for sustainable development. Since the world is in the face of huge environmental crises like climate change, what are best for the development are green methods. The City of Bellingham has showed us a praiseworthy example on how to use even the abandoned commodes to build a sidewalk.
Via: Earth911