Green homes are in. No matter whether you are looking to save the environment or save your money, they could be your best bet. In fact, designers also are capitalizing on this trend. Moreover, keeping in mind the current state of the planet, this trend is here to last. Nevertheless, when you ultimately decide to make a sustainable choice, you are confronted by myriad options and you don't know what to do. Well, at least when it comes to doors, you can go for screen doors. They are excellent both in terms of their utility and eco-value.
Why screen doors?
Screen doors are an extremely versatile and useful addition to your home. They come with a variety of designs which can make your front door look beautiful. Apart from beautification, they also provide security, they can allow you to see and communicate with unknown persons without having to expose yourself and your home to potential danger. In addition, it is one of the things that make your home green and energy efficient. During the summer months, screen doors provide ventilation and air circulation which cools your home while during the winter, they can easily be replaced by storm screens which provide insulation.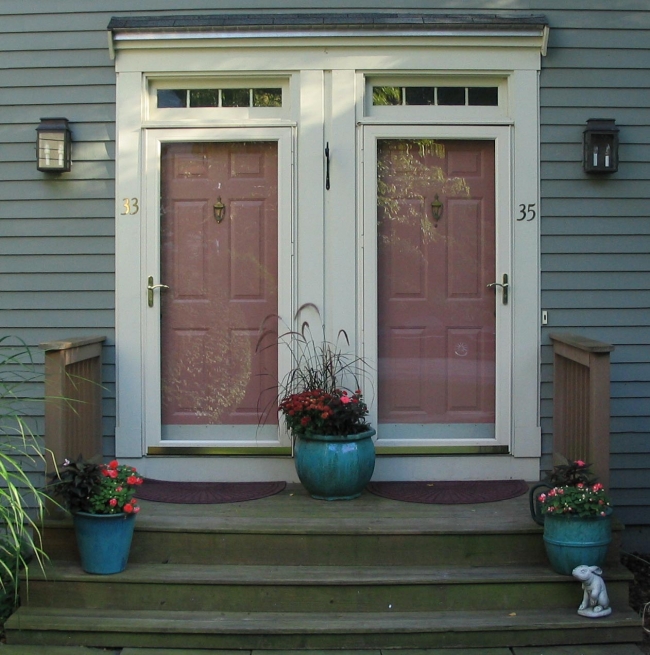 There are numerous types of screen doors available in the market. Some homeowners prefer the classic hinged door which opens to the side like regular doors while others prefer the retractable type which slides to the side in their hidden positions when you do not need them. The first thing you should decide as a homeowner is, which screen door suits your need, what are the measurements and other specifications related to design. The final thing to do is to place an order at the manufacturer's website. Here, in this article, we discuss a few types of screen doors which might help you to choose a screen door, best suited to your need.
1. Aluminum door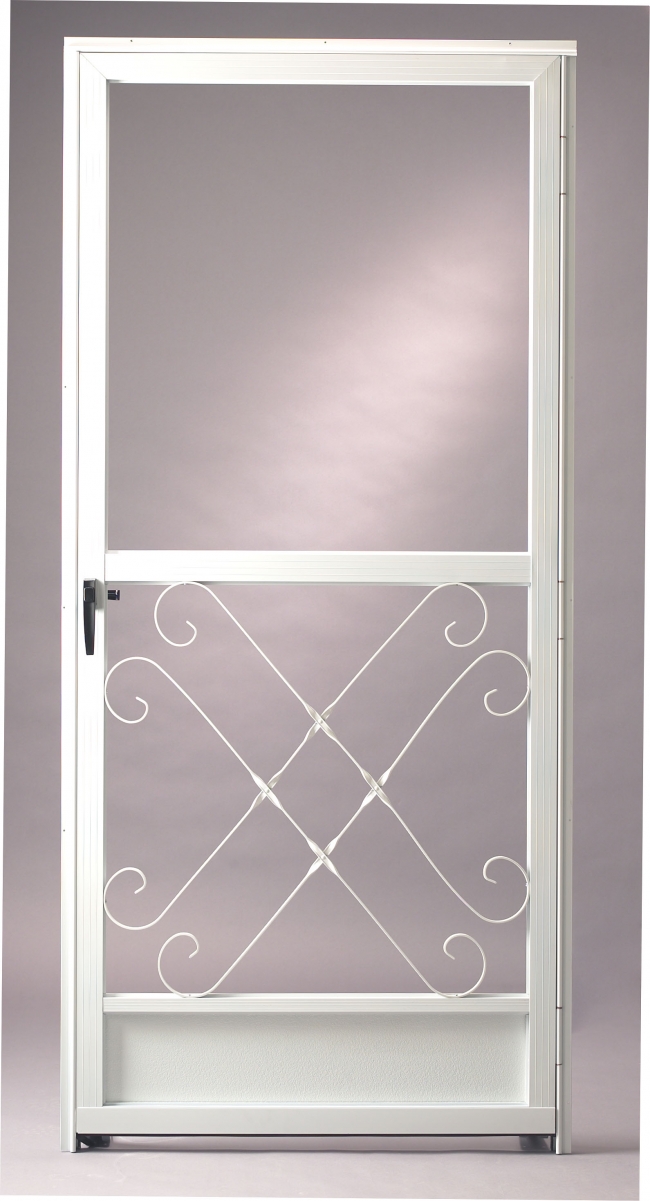 Aluminum screen doors are the most inexpensive and the easiest to install. They are perfect for your standard hardwood front door. They provide an extra layer of security to your home.
Advantages. They are corrosion-resistant. In addition, they do not require repeated painting to protect them. They are the least expensive and the easiest to install.
Disadvantages. They get oxidized. The oxidation appears as white residue and cavities. They can be water stained easily and can get eroded by electrolytes if proper protection is not taken. The installation and welding of aluminum screen doors require special equipment and training.
Green quotient. They are inexpensive to install and maintain. They enable you to keep your front door open to let air circulate through your home and lower the temperature within your home.
2. Security door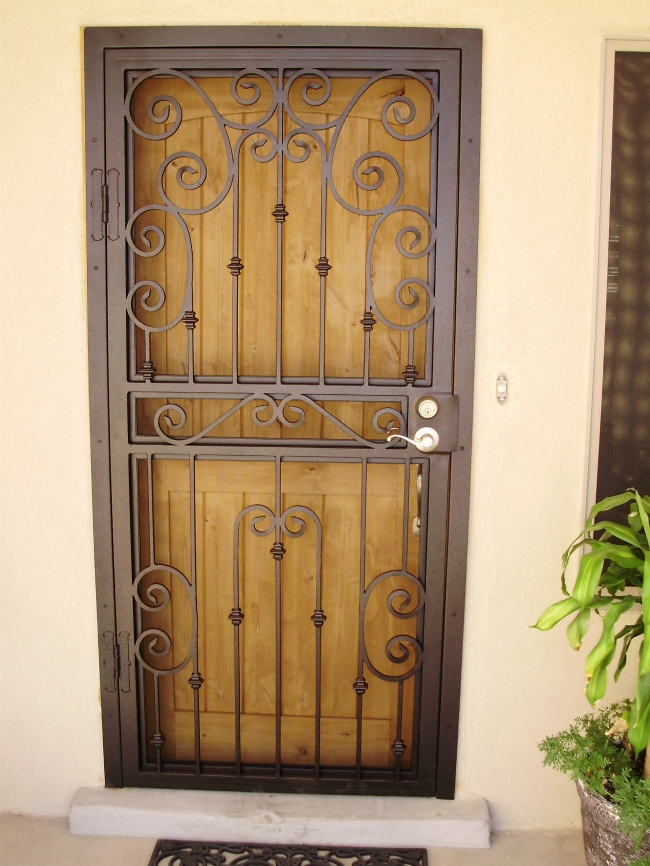 Security screen doors are the toughest as they are made of heavy marine grade steel. These are also known as storm doors. They are highly effective in protecting your external door from bad weather. They also let you keep your front door open during summer nights without the fear of someone breaking in.
Advantages. They provide an extra layer of security to your home. They protect the external door from rain and sun. Full view security screen doors have heavy duty glass mounted on them, this means you can use air conditioner even with your front door open.
Disadvantages. These doors can often be very expensive compared to other type of screen doors.
Green quotient. They enable you to keep your front door open during summer nights to let cool air circulate without the thought of someone breaking in.
3. Custom door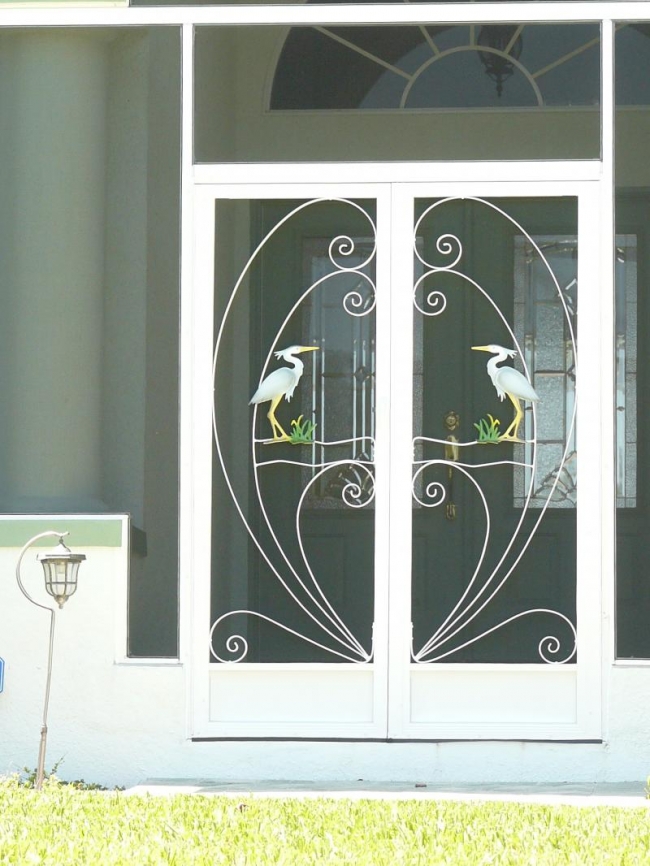 Custom screen doors are custom manufactured by the manufacturers as per your specifications. Full view custom screen windows have both the option of glass panels as well as screens. Glass panels can be used in the winter to insulate your home while screens can be used in the summer for ventilation and prevent insects from entering your home.
Advantages. Various patterns, quotes and designs can be custom designed on the door. Suppose you want a small entrance for your pets, the manufacturer will design it for you. They can easily be switched to a storm door by replacing the wire mesh by glass panels.
4. Wood door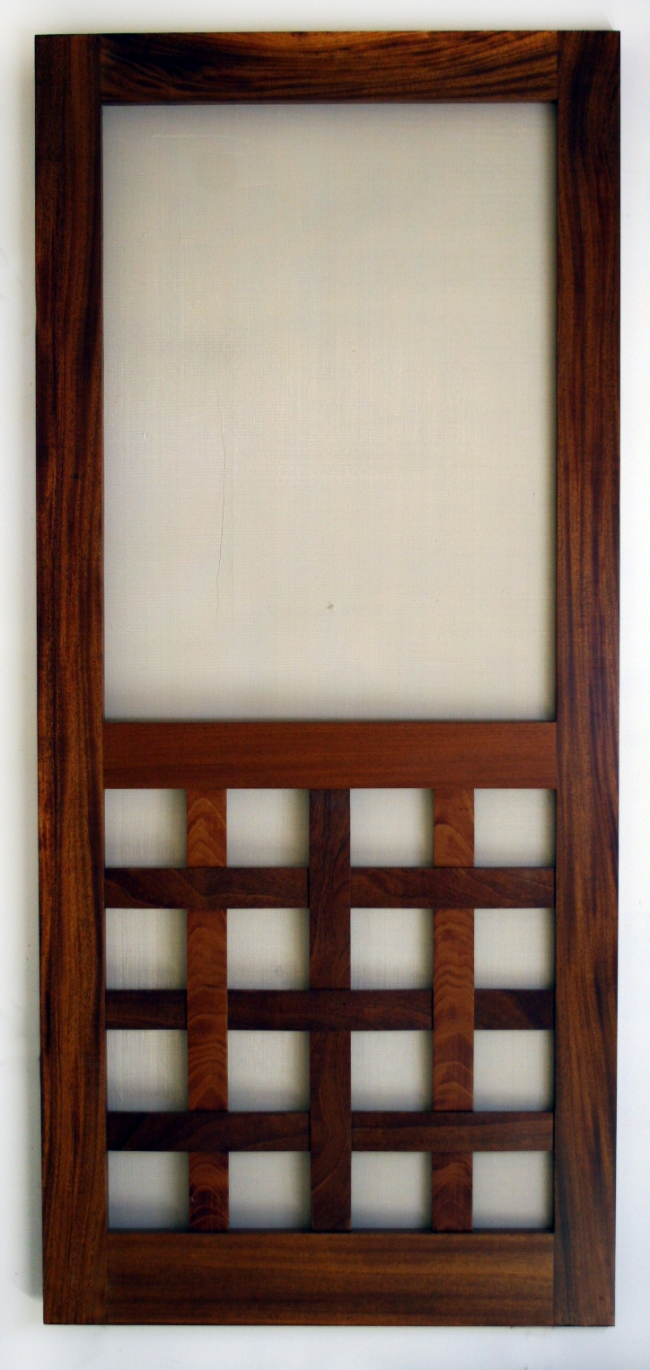 Wood screen doors display exquisitely handcrafted engravings which make the entrance to your home beautiful. They have removable fiberglass screens which provide clear visibility.
Advantages. Wood has a natural look and can be stained by any color. Furthermore, wood and fiberglass act as a natural insulator which prevents the loss of energy within your home by leaking air. In addition, wood is also undeniably elegant and classy.
Disadvantages. Depending on the quality of wood, they can be extremely expensive. They need constant maintenance to keep them looking their best. They are not weather-proof and rot due to prolonged exposure to the elements.
Green quotient. Wood screen doors with mounted fiberglass can provide insulation during winter months, helping you to cut down on your energy bills.
5. Patio door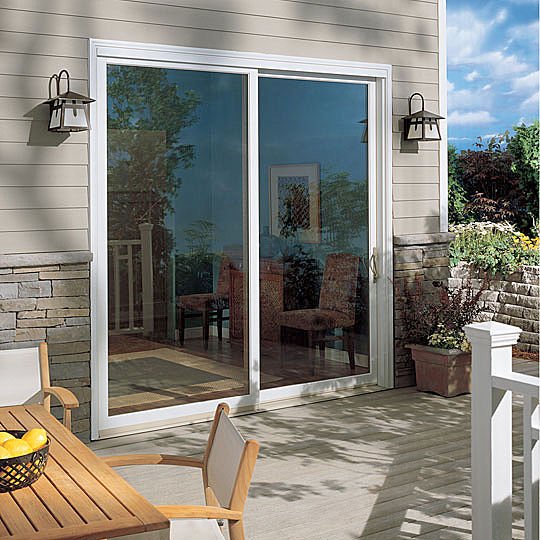 Patio screen doors are perfect for front porch and walkways. They are perfect, when you are having parties and barbecues in your back yard. The screen acts as a see-through barrier which prevents entry of insects and garden debris such as leaves, while you can keep an eye on your children outside. They can be folding of sliding type.
Green quotient. Patio screen doors prevent insects and other debris from intruding into your home, while they allow the circulation of air.
6. Garage door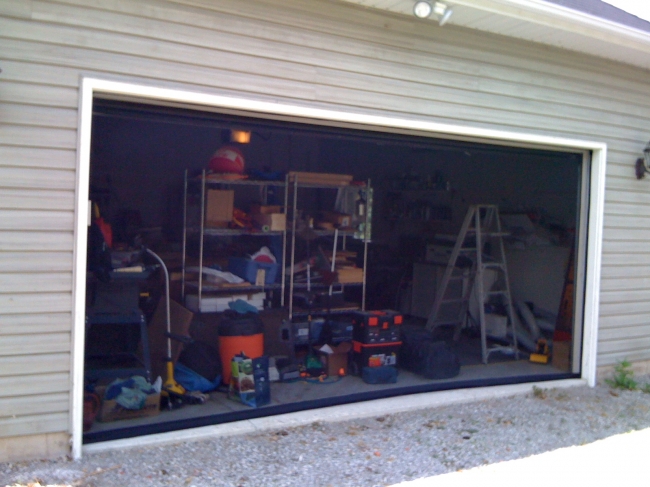 The garage in your home can often be used as an extra living space but in most cases it is difficult as the open garage door lets in mosquitoes and other insects. For any home owner wanting to utilize the garage space and make the garage ventilated and free from insects, the garage screen door is the best option. It is easy to install and covers the whole entrance to the garage.
Advantages. Installation takes only minutes using hook and loop material. Zippers are provided which allow entry into the garage even when the screen is in use. They do not interfere with the garage door mechanism.These can be used for boats, porches, trailers, etc.
Disadvantages. Cannot be used in the winter during which they have to be taken off and stored.
Green quotient. Garage screen doors prevent the access of mosquitoes and other insects into your garage, transforming it into an extra living space.
Conclusion
Screen doors can be a great addition to your home both in terms of security, ventilation, and beautification of your front door. There are numerous companies which manufacture them. Carefully check your needs and specifications before ordering them. Make sure that the hinges work smoothly as in many cases aluminum screen doors are known to bend with regular use if the hinges do not move smoothly. Andersen screen doors are known to be the best manufacturers of screen doors in terms of both quality standards and customer satisfaction. Laser cut security screen doors are also very popular. Laser cut allows intricate engravings on your screen door further enhancing the beauty of your front door.