We all are aware of the fact that solar energy can be used for powering our homes, vehicles, appliances, even ski lifts, and many other arrangements that affect our day to day living. But, how about using it for education? Unthinkable, right? Well, then, here is the surprising revelation. Africa, one of the continents that is still holding the posterior end of development is all ready to set a benchmark in using solar power for educating its children. All thanks to the revolutionizing efforts of organizations like Institute of Art, Design & Technology (IADT) that are upbeat about pioneering such ideas.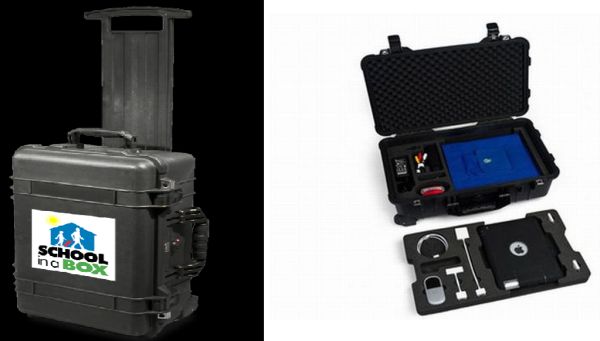 IADT has come up with a ground breaking idea of a 'School in a Box' that promises to magically spread knowledge across the Sub Saharan continent, where access to electricity is still considered as a privileged luxury. So, how does the entire concept work? The School in a Box looks like a wheelie case comprising of a solar panel, battery, speakers and projector. The solar panel, which weighs slightly more than 2 kg is enough to power an iPad 2 that contains a custom made curriculum for children.
The first School in a Box was officially launched in Dublin this month and as much as fifteen such boxes will soon find their way to three rural schools of South Africa. The boxes will be distributed by the Cape Peninsula Institute of Technology (CPUT). IADT and CPUT have entered into a MOU regarding the training and development of schools that will use School in a Box. BPI Telecom, an Irish Company, will further strengthen this educational cause by looking into the global distribution aspects for the School in a Box.
Via: Silicon Republic